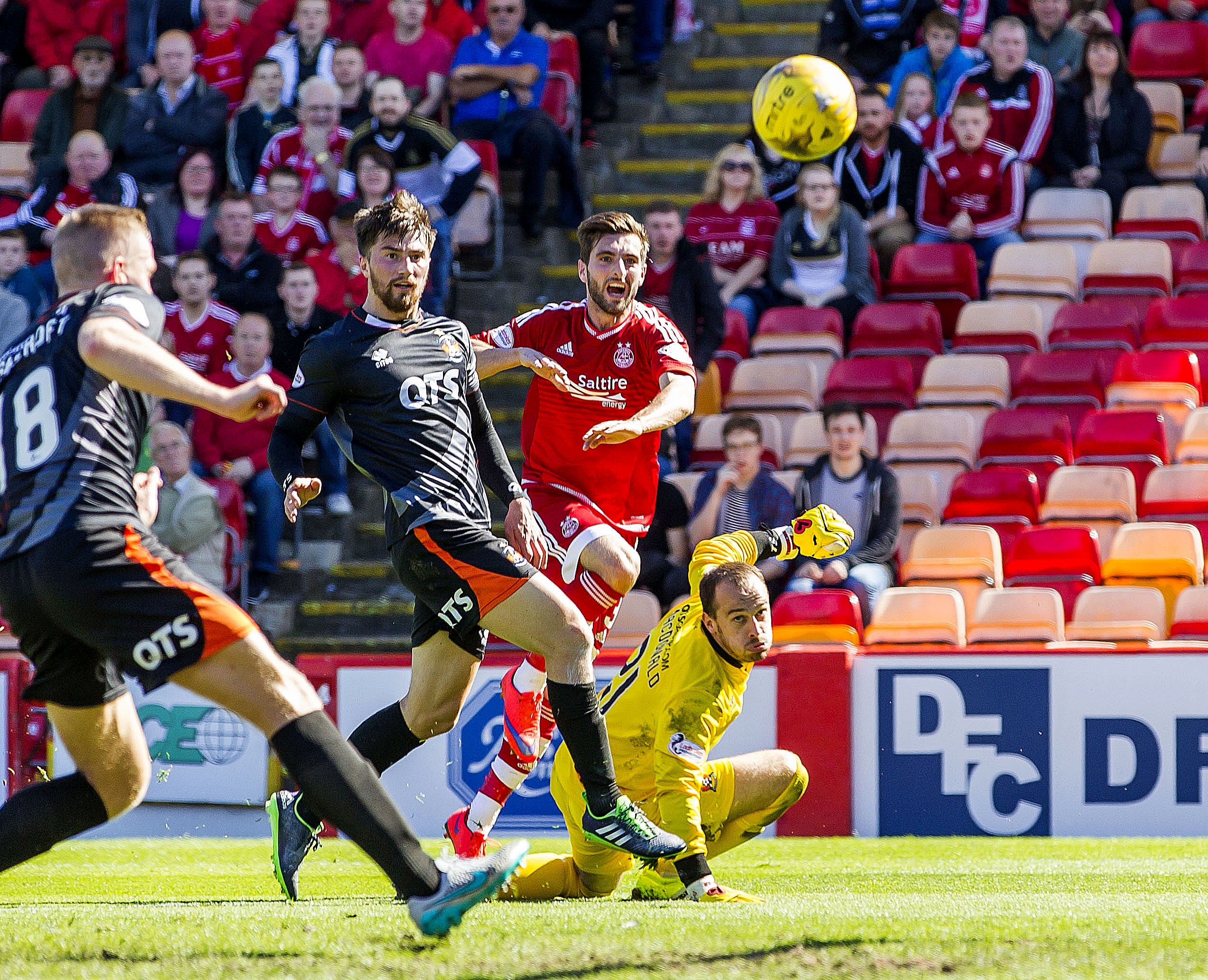 Forget Messi, Suarez and Neymar – Aberdeen vice-captain Graeme Shinnie reckons Celtic have got a job on their hands keeping Hayes, McGinn and Rooney at bay.
Brendan Rodgers' side head into this weekend's Betfred Cup final looking to bounce back after Wednesday's 2-0 Champions League defeat by Barcelona.
A Lionel Messi double ensured the Hoops will finish bottom of their Champions League group and won't playing European football after Christmas.
But Shinnie has warned the Celts that the Dons attack is ready to make it another difficult 90 minutes for the Hoops at Hampden tomorrow.
He said: "It's obviously something different for them.
"They were in a mind-frame for Barcelona and they'll probably have to completely change it for us.
"That's just the way it goes and it's the way for Celtic when they play in the SPFL. They'll play a certain way because they have an authority in the game, whereas when they go into the Champions League they maybe have to sit off the play a wee bit more.
"But we know we've got good players in the team and I think defensively this year we've done well and that always gives you the platform that you need.
"The front players that we've got know that they can get goals and we know what they can do so it's just trying to blend it altogether on the day.
"Playing with no fear is key. We know we've got great talent in the dressing room, we know we've got great players and we beat them twice last season a home so we know what it's all about.
"A lot of the players have been involved in matches with them before and they have the experience of playing Celtic.
"We can play at the top of our game and we know we have the players who can hurt them and do a job against them."
Shinnie, meanwhile, was pleased but unsurprised that the Dons successfully appealed the yellow card shown to James Maddison for simulation in last week's 3-1 victory at Inverness.
And the defender believes the on-loan Norwich City player could hold the key to unlocking the Celtic defence tomorrow.
He added: "James was fouled about three times in the first half against Inverness and I actually told the referee he needed to protect him a bit more but he just laughed at me and joked about it.
"He is a tricky type of player who will get tripped and fouled.
"We know that but if it's a nasty tackle he obviously needs the protection.
"He's a player that needs to know that the tackles are going to be there and bounce back up and get on with it.
"He's a great player, and it was never a dive, but that's what he's got to expect. He's in Scotland as well and it's going to happen and he needs to bounce back up.
"He just needs to not get hung up on it and not get too frustrated. He just needs to keep doing what he's doing because he's been different class."