This is the heartwarming moment a young Aghan boy who charmed the world by fashioning a carrier bag into a Lionel Messi football top finally met his idol.
Six-year-old Murtaza Ahmadi was pictured wearing a shopping bag with the Ballon d'Or winner's name written on the back to mimic his Argentina strip.
Today the Barcelona star carried the youngster in his arms as they met for the first time in a specially arranged meeting in Doha, Qatar.
Qatar's World Cup organising committee tweeted footage of the meeting along with the words: "The image the world wanted to see. The six-year old boy who dreamed of meeting his hero, #Messi, finally comes true."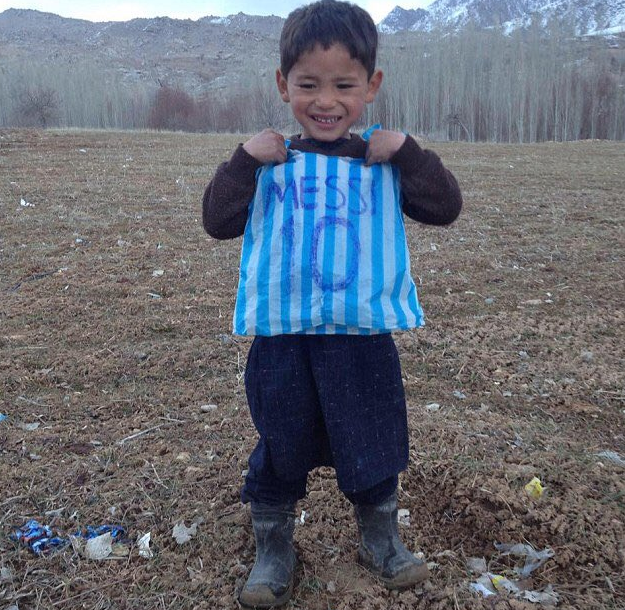 Murtaza is from a poor family living in the remote Joghori region of Afghanistan – although he was forced to flee the area for Pakistan in May.
His father, Arif, said that his son had asked for a Messi shirt "many times" but the family could not afford one. His brother made him a replica using the plastic bag and the image went viral on Facebook.