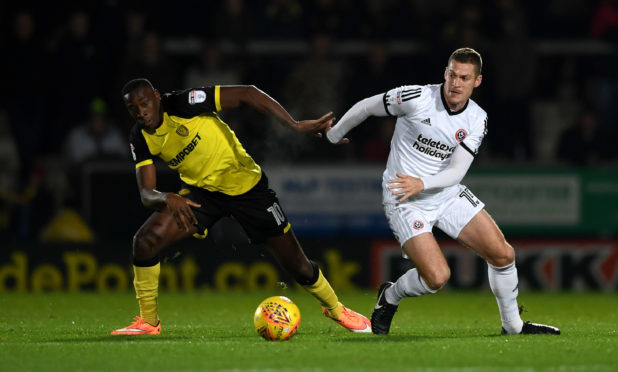 For all the fanfare around his return, Paul Coutts was just glad to get on the field again.
Eleven months after suffering a horrific broken leg against Burton Albion, Aberdeen-born Coutts received a hero's welcome from the travelling Sheffield United fans against Blackburn Rovers, when he made his 74th-minute entrance.
While Coutts, a former Highland League player of the year with Cove Rangers, appreciated the support, he was just desperate to be involved on a match-day again.
He said: "It was quite nice to get it out of the way and get refocused on football, after the sideshow that comes with making a comeback. It's extra pressure on you and everyone is looking to you."
A challenge from Marvin Sordell in a November 2017 clash with Burton broke the tibia in his right leg and ending his season early. It laid before him at least a nine-month recovery period plus a summer of rehabilitation, but more frustratingly coincided with a drop in form that saw the Blades drop from top of the Championship to out of play-off contention entirely.
The shock of the injury was immediate but the 30-year-old, who left Cove in 2008 for Peterborough United, channelled his efforts into coming back as quick as possible, rather than dwelling on what was past.
Coutts said: "I knew five minutes after coming off that it was bad, as there was a photo circulating on social media. I knew what I was dealing with. But I got looked after by everyone down south and it was superb from that side of things.
"Because it was a clean break I didn't need an operation. The leg was set and it had to heal itself. You speak to other people who have had similar injuries and maybe needed an operation; there's complications with that, like infections or needing a rod down it.
"I've had injuries in the past and found it tough but to be honest, it wasn't too bad. It made me more determined to power through the rehab and do everything as quick as possibly. Thankfully, I've seen the rewards of that, coming back as quick as I could have, and I've had no setbacks."
Having his partner Vicki and two-year-old twins Jackson and Ivy at home provided an extra incentive, joking that they were getting sick of him being around the house so often.
"Leaving the house every day knowing you've got to get back as quick as possible and provide for them is a source of great motivation. Coming back to them at the end of the day definitely takes your mind off things, even if it's been too much time for their liking.
"You don't get much time at home (as a footballer); people think you're home all the time but you're down the road for a couple of days at a time for away games."
Coutts comes back into the Blades setup in the same place he left it: at the top of the Championship. Chris Wilder's men have lost just one of their last ten fixtures and are a point clear of West Brom, with a trip to his old club Derby County in store on Saturday.
He holds a laid-back approach to injuries now and refuses to get bogged down in the enforced time away from his day job.
"Being where I am in my career, it's learning to accept that they're part of the game. No-one likes getting injured but it happens. You can get down and mope about it, or go for it head on."
The midfielder was back where it all started last weekend, visiting family in Aberdeen during the international break.
It is still a place, understandably, that he holds great fondness for. He was released as a 16-year-old by the Dons and signed for Cove, managed by John Sheran who remains a confidant to this day. A sparkling season at Allan Park, in which Cove won the league and Sheran and Coutts scooped individual honours, caught the eye of Peterborough. Coutts was getting his shot at the full-time game again.
Two years with Posh were followed by two more at Preston and then three at Derby, before he moved to Sheffield United in 2015. However, a great deal of credit goes to Cove for where he stands today.
"I left Aberdeen as a young boy and went to Cove, which taught me about proper football and what it means to win. It shaped where I am now. When I was at Cove, I never thought of what was to come, it was just another challenge. John (Sheran) was superb for me and taught me everything I fall back on today."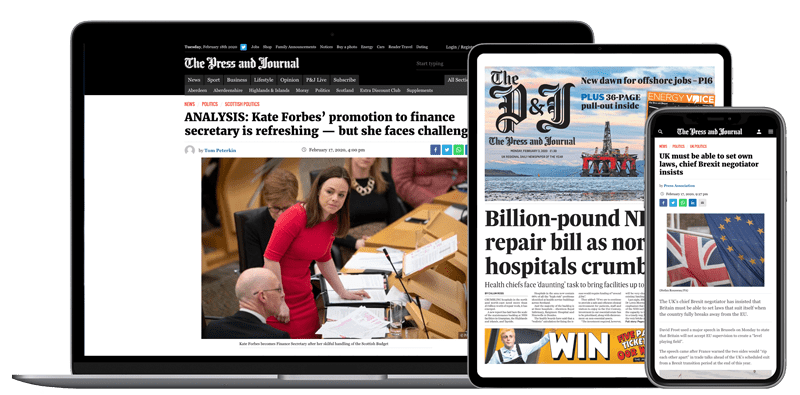 Help support quality local journalism … become a digital subscriber to The Press and Journal
For as little as £5.99 a month you can access all of our content, including Premium articles.
Subscribe