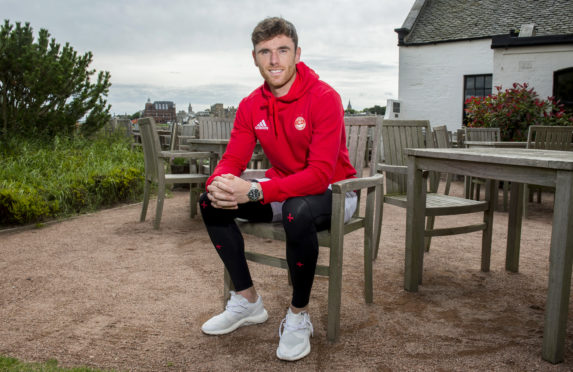 Former Aberdeen, Caley Thistle and Ross County midfielder Greg Tansey has lifted the lid on the injury hell that threatened to end his career.
A failed hernia operation on his right leg in September 2017 required surgery to correct and saw him contract osteomyelitis – a rare bone infection – which left him struggling to walk.
A tumultuous 16-month period out of the game also saw him go under the knife to address a hernia problem in his left leg, as well as correcting the initial surgery, and he feared for his future in the game.
The former Caley Thistle midfielder left Aberdeen in January for St Mirren, while he also had a brief loan spell at Ross County where the full extent of the problem was discovered by Staggies physio Kevin Bain. He credits Bain and Professor David Lloyd, who performed the corrective surgery and the operation on his left leg, for saving his career.
Tansey said: "When I got to Ross County, Kevin Bain took me through some tests and said I was showing signs of a hernia. I said that wasn't possible as I'd had the operation. He sent me down to Professor Lloyd in Leicester and the two of them basically saved my career.
"He looked at my left side, where I'd developed a hernia as well as the right. When he opened the right side up, he found the hernia from September hadn't been operated on and the mesh used to strengthen the area was six centimetres in the wrong place.
"The surgeon at the time said the first surgery was a complete success. After four weeks, I felt aches and pains around my pelvis. I was told (by the surgeon) to do stretches and your body will naturally heal.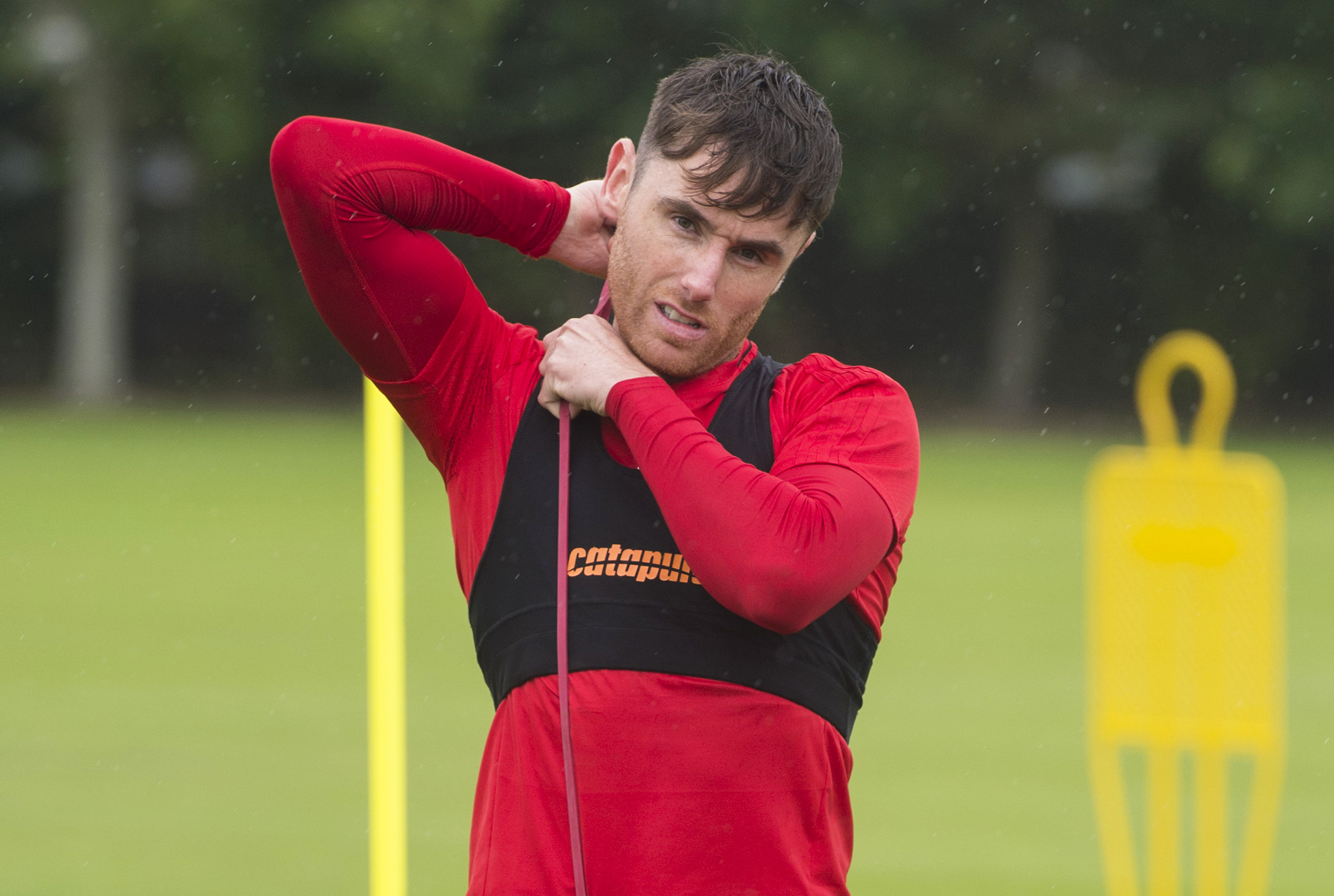 "It was case of doing one training session and feeling fine, then feeling awful after the next couple. I knew my pelvis wasn't right. I came back in pre-season and I felt I owed Aberdeen. They hadn't seen what I could bring to the table.
"I broke down again in Cork during pre-season and at the time, I thought my career was over. I said to the physio and doctor 'if you're thinking anything, tell me the worst'. I would rather not come back than come back at 60 per cent. Aberdeen sent me to London to see a specialist and after a few MRI scans, they found I had contracted osteomyelitis. I had to go on two antibiotic drips, three weeks on each.
"I remember not being able to get out of bed for two days when I was on my own. I don't want to come across as if I'm moaning but this is what happened."
Tansey is pursuing a legal claim against a private clinic for the first surgery. The problem first arose during his first pre-season with the Dons at St Andrews and anti-inflammatories got him through the initial months.
Things came to a head following the 3-0 defeat to Rangers in November 2017, which turned out to be his last game for Aberdeen, where he had to be substituted before half-time. An attempted comeback on loan at Ross County had to be aborted as the injury problems continued and it was not until October 2018 that he managed to kick a ball again.
Tansey said false allegations he had an alcohol problem made his injury nightmare even worse.
The St Mirren player was forced to give up social media as some Dons supporters jumped to their conclusions over the 30-year-old's absence from the team.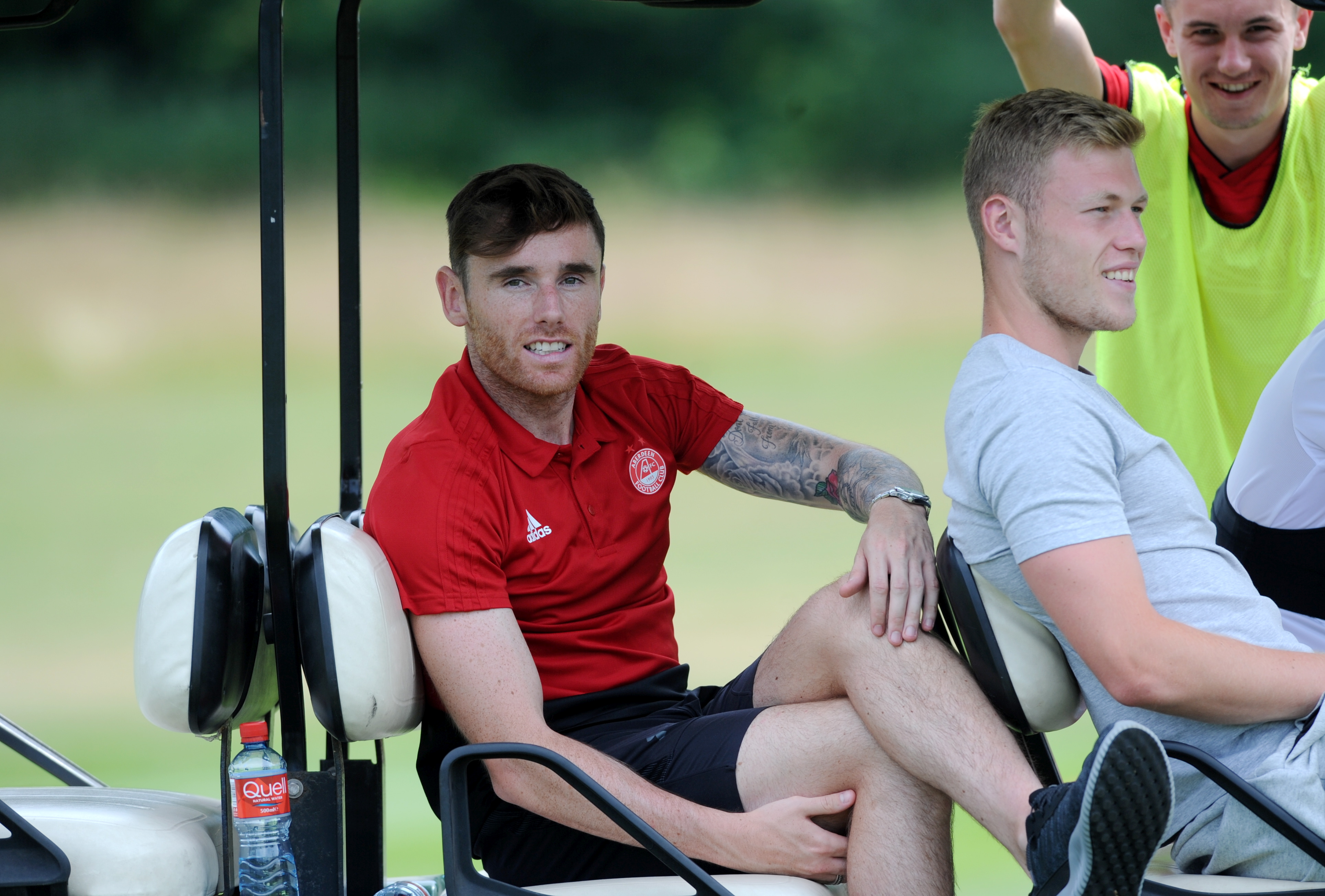 Tansey had seen some people speculate online that he had a drink problem while others even claimed he had died, prompting him to take a prolonged break from Twitter as he battled to save his football career.
He said: "Aberdeen fans didn't know what was going on. I stopped looking at social media as I have seen people saying I had problems with alcohol. I haven't had a drink since I got injured. I saw a few people saying I had died. I had to laugh, as it couldn't get any worse.
"I've nothing against Aberdeen fans but they didn't know the truth. Derek McInnes knew, the staff at Aberdeen knew and the staff at St Mirren know.
"I'm not one to blame other people – if you go out and have a nightmare, it's easy for you to fix it the next week.  But this I couldn't fix. For an operation to completely abolish all the work I had done is still hard to take."
During his five years at Caley Thistle, Tansey never suffered any injury problems, which made life even tougher when he picked up the injury just weeks after making the move to Aberdeen in the summer of 2017.
The Englishman attempted to play through the pain, "loading up" on anti-inflammatories to get through a game at Ibrox, but revealed one of the hardest moments was witnessing his girlfriend and mother in tears at seeing him limp off.
He said: "It's one of them atmospheres where you hope the adrenalin gets you through. After 10 minutes I knew something was drastically wrong. The gaffer took me off because basically I couldn't run and he was right to do so.
"I felt like I had to make it up to Aberdeen and play. But the next day I could barely walk. I went to the physio and thought 'this is going to look like I'm throwing an injury here' but it felt like a Catch-22 situation. I needed someone to step in and say this isn't right but unfortunately, no-one did."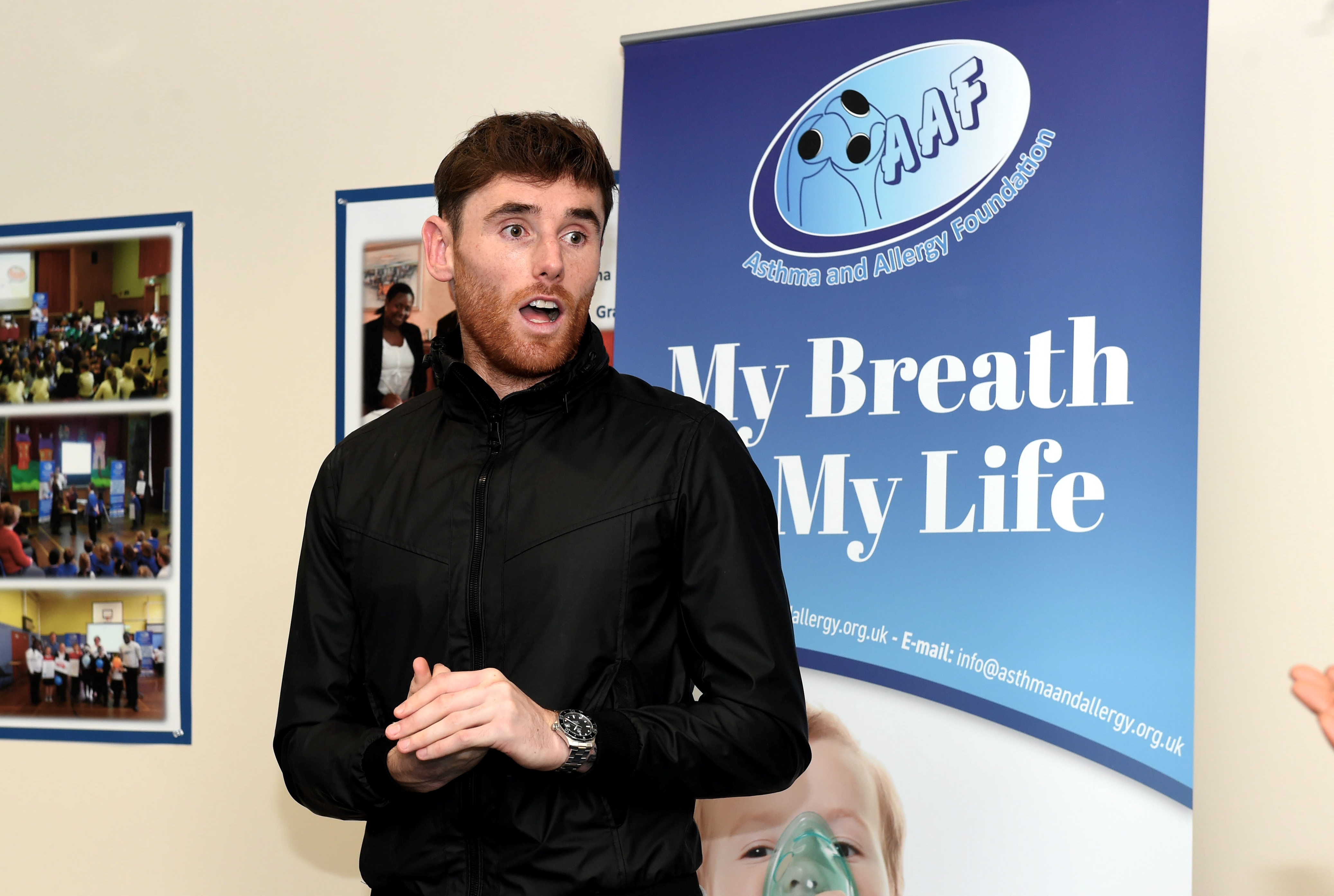 Tansey is grateful to his former managers John Hughes and McInnes for their support through his injury ordeal.
He holds no ill will to anyone at Aberdeen and is immensely grateful for their backing through one of the toughest periods of his life.
He added: "Derek was brilliant all the way through and the coaching staff were there for me. They understood my career was under threat and I've got nothing but good words to say about them. Derek said they would get to the bottom of it and that my career wasn't over. I didn't get to experience the best of Derek McInnes as I was injured.
"I have got to thank John Hughes (who managed Tansey at Caley Thistle).  He's the best manager I played under and still someone I confide in. He was brilliant for my career and I don't understand why he's not in a job because he should be at a big club in Scotland.
"Iain Vigurs, Liam Fontaine, Carl Tremarco and Gary Warren were always asking how I am. There were others as well and it really helped as it has been a hell."
The whole process has opened Tansey's eyes to a life away from football and he is studying for a business degree alongside playing for St Mirren. He is indebted to his parents and partner Victoria, whom he got engaged to on New Year's Eve.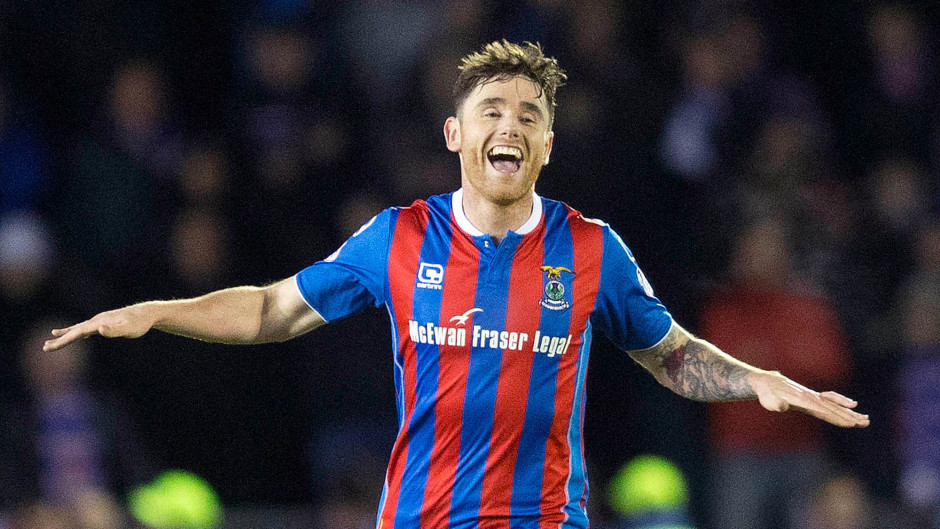 He added: "She (Victoria) has been massive for me. She saw me at my worst and has lived it with me, as well as my mum and dad. It's not a good thing to come off the pitch seeing her and my mum crying and that's one thing that sticks with me. I don't know how I would have got through it without her.
"The PFA were brilliant to speak to and I would advise anyone going through injuries to talk to them. It wasn't anything sinister in my head but just the frustration of what happened. It was just having someone to talk to; I tried to talk to my mum and dad and they think with their heart, as all parents do. But I wanted to talk to a third party about it.
"I've learned a lot coming through it that there's bigger things in life than football. It's been a tough 16 months, especially when I couldn't say anything. I wanted to do an interview rather than post something on social media, as people can take things the wrong way.
"I want to prove to myself I can get back to where I was and just enjoy my time playing football, as you don't know how long you have."