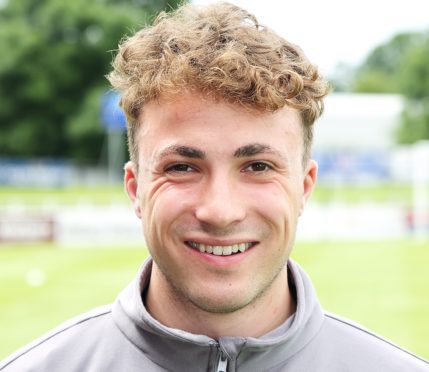 Rolling the dice on a new adventure, Calum Ferguson knew he was taking a gamble.
Barely free from a debilitating back injury, Ferguson followed through with his ambition of heading to Canada to continue his football career, not knowing what the future would hold.
Ferguson was born in Inverness and played for his hometown club until 2016. He spent a season with Albion Rovers and another with Elgin City, but the latter was interrupted by the injury.
However, as his mother Margaret is from Canada, the country had always held an appeal. When the advent of a Canadian Premier League was announced in 2017, word soon spread around players with Canadian heritage that the league would be on the look-out for players to come home.
A friendship with Valour FC head coach Rob Gale, who knew Ferguson from his team coaching Canada's youth teams, facilitated the move to his adopted homeland.
Ferguson said: "I'm lucky I know Rob – it's made it easier to settle in. It first came up about a year and a half ago when Rob sent me an email saying the league would be happening and to bear it in mind when signing any contracts, not tying yourself to anything long-term.
"The big problem for me is I didn't have a club and I hadn't played. Halifax and Valour said I could come in as a trialist in pre-season and they'd assess me. It was a gamble to come a long way to prove my fitness."
Firstly, he had to find funds for a microdiscectomy, which would free up a disc resting on a nerve in his back and restricting his mobility, and as the injury occurred outwith his time at Elgin City, the club were under no obligation to pay for it. Working closely with the PFA and his former clubs, Ferguson organised fundraisers and held raffles to generate enough funding for him to undergo the operation.
"The initial diagnosis I got was to keep playing. I had to load up on painkillers and it just got to the stage where I needed to get the operation. It solved my symptoms and now I'm pain free.
"It's one thing having a team of support staff behind you. But when you go through that yourself it's a mentally challenging process. You can be quite isolated. You're doing rehab on your own back and have good and bad days. You're thinking 'am I going to be ready in time?'
"When I signed with Elgin, I signed on the terms that I was playing through it – but it got to the stage where enough was enough. The club weren't willing to pay for it and I understand their position. It's not the club's fault, it's the wording of the contracts. There are boys that have been in similar situations and it's something not right with the game.
"The Scottish FA need to take a stronger stance on it and the PFA are working on that at the moment. One of the things I spoke to the PFA about was how I could be proactive to help cover the costs. You're talking up to £10,000 for the operation.
"With the PFA's help, I was able to speak to clubs to hold raffles, get signed jerseys. Elgin put in some stuff for fundraising, as did the fans. Albion Rovers held a raffle and all of my old clubs chipped in. Caley Thistle gave me training to get back fit.
"If you have good relationships with people, it's like a big family and people will look after you. I'm fortunate to have that help."
The 2026 World Cup is being jointly-held by USA, Mexico and Canada, which inspired the latter to embark on this new venture of a professional league.
Seven teams begin the inaugural season this month, with Ferguson representing Valour FC in Winnipeg. The state of Ontario has two teams, Forge FC and York 9 FC, as does Alberta, hosting FC Edmonton and Cavalry FC. Pacific FC will be based in British Columbia on the west coast, while HFX Wanderers are some 3,600 miles across the opposite side of the country in
Nova Scotia.
Mason Trafford, brother of Caley Thistle midfielder Charlie, has signed for Cavalry FC, ex-Dundee striker Marcus Haber is at Pacific FC and former Rangers and Falkirk defender Luca Gasparotto has joined York 9 FC. Valour begin their season away to Pacific FC on May 1.
Ferguson said: "My family emigrated to Canada after the second World War and got on big trains over here, which dropped people off around the country. One of the locations was Winnipeg, where my mum's grandparents were married.
"I've got family situated in Edmonton and Toronto and I know they'll have tickets bought for when we face them. There's some big journeys involved but I'll be able to spend some time with them.
"It's great as a young person to be able to live that life. It's great to be back playing. It's a long season with a lot of games and there will be squad rotation."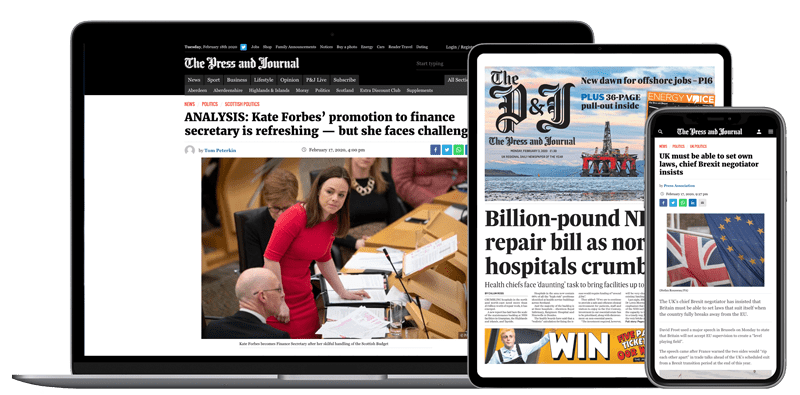 Help support quality local journalism … become a digital subscriber to The Press and Journal
For as little as £5.99 a month you can access all of our content, including Premium articles.
Subscribe