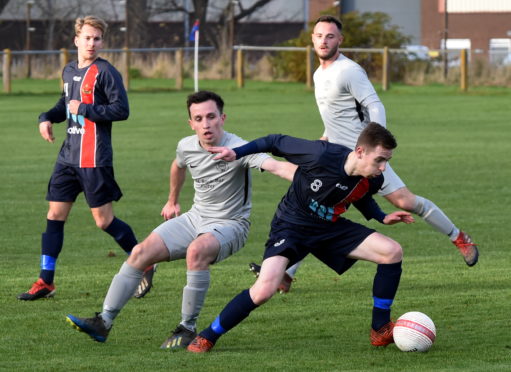 Any talk of the north juniors being ready to form a "tier six" below the Highland League is premature.
Highland League secretary Rod Houston had said on Thursday that proposals were in place from the start of next season, which would introduce relegation to its league and promotion from the North Caledonian League and North Region Superleague.
However Richard Easton, secretary of the North Region Junior FA, said only informal talks had taken place, before the current lockdown was imposed, and no concrete proposal is in the pipeline.
He said: "We have had very early discussions but there's nothing in place for us at the moment. We just wanted to see what the plan was if any of our clubs wanted to progress through the pyramid.
"If some time in the future they want to take the step up, improve their facilities or maybe feel they've outgrown junior football, it gives them the platform to do so.
"But there's not too many clubs in that situation just now if an agreement was to be put in place. That is a long way away."
There may well be an appetite there at some clubs within the north junior structure, longer term, to look at progression up the leagues.
Easton added: "I think for some clubs there is, given the circumstance are right. That would be down to the individual clubs. You've got some clubs that are more ambitious and some clubs that are quite happy playing junior football. It's on a case-by-case basis.
"The criteria is strict and there would be very few clubs that would meet that currently."