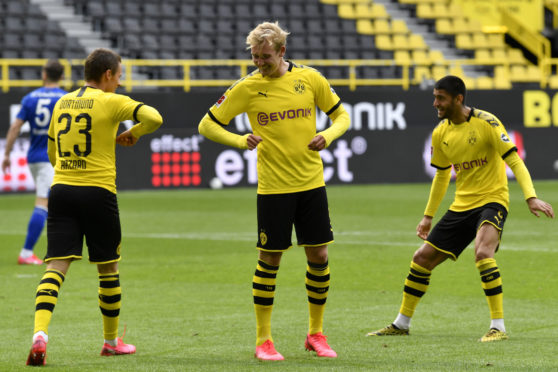 The return of the Bundesliga at the weekend offered a glimpse into what SPFL matches could be like when football eventually returns in Scotland.
The eyes of the world were fixed firmly on German football's restart and the socially-distanced substitutes, face-mask wearing coaches and empty stadiums made for a surreal spectacle.
It was football but not as we know and love it.
More than two months have elapsed since the final games of football were played in Scotland before the coronavirus shutdown and plenty of sport-starved fans will have tuned in to watch Saturday's meeting between Borussia Dortmund and Schalke who otherwise wouldn't have given a Bundesliga match a second glance.
Dortmund ran out commanding 4-0 winners but the lack of a crowd at the Westfalenstadion – normally one of the noisiest grounds in Europe – made this match feel more like a pre-season friendly than an end of season league meeting the hosts needed to win to keep their title ambitions on track.
A mere 213 people were allowed into the ground with another 109, such as security personnel and video assistant referee operators, permitted just outside the stadium.
It will take time to adjust to the eerie atmosphere on match-days if this is to become the norm with every shout from the Dortmund and Schalke players and coaches clearly audible during the coverage.
Despite his side's emphatic victory, the Dortmund coach Lucien Favre admitted it was a strange experience playing in an empty ground and without the backing of the club's famous 25,000 capacity South Stand – the largest terrace for standing spectators in Europe.
"There's no noise when you create a chance or score a goal. It's very weird. We miss our fans very much. It was a very different match," he remarked afterwards.
While the Scottish Premiership's 2019-20 season could be declared officially over today, the English Premier League will have been anxiously watching the coverage from Germany.
They are desperate to play out their remaining games to fulfil their lucrative broadcasting contracts if and when it is deemed safe to restart by the UK Government.
But the overriding feeling while watching the Bundesliga at the weekend was it felt like football with the brakes on.
Given the absence of sport on our television screens in the past two months, it was nice to have a form of escapism for 90 minutes and to enjoy some live football on the screen.
But the game lacked that edge, noise, colour and intensity that is created with a full stadium roaring on their side.
Perhaps these behind-closed-doors matches will feel different when it is your own team in action with something at stake and the Dortmund fans may have taken immense enjoyment from seeing their side return with a bang.
It will take time to get used to this new normal but with no crowds expected at football matches for the foreseeable future it may be as close as we get to the real thing for some time to come.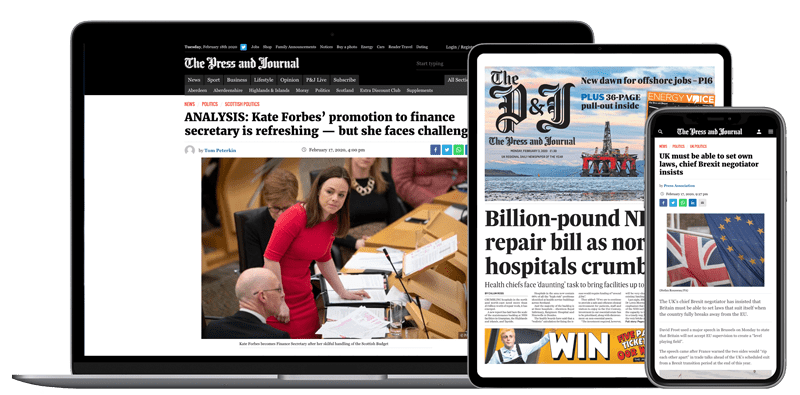 Help support quality local journalism … become a digital subscriber to The Press and Journal
For as little as £5.99 a month you can access all of our content, including Premium articles.
Subscribe