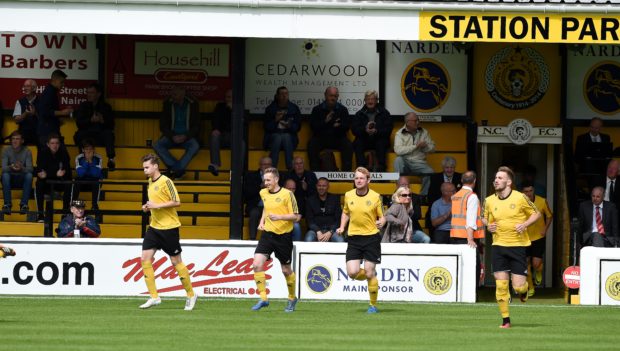 The North Caledonian League has accepted three new members with Loch Ness, Scourie and Nairn County reserves to take their place in a temporary two-tier structure next season.
All three clubs were accepted into the league association without objection, and will take their place among seven teams in the Macleod and MacCallum North Caledonian League Division 2.
The formation of Scourie has been driven by Tony Reynoldson, who has been in charge of north-west Sutherland amateur outfit Kinlochbervie.
Loch Ness have been playing in the Inverness and District league premier division, with manager Shane Carling to enjoy a city rivalry with his former club Inverness Athletic in Division 2 next term.
They will be joined with Alness United who will return following a year in abeyance, along with Bonar Bridge and Bunillidh Thistle.
The six-team Division 1 will be made up of Golspie Sutherland, Halkirk United, Invergordon, Orkney, St Duthus and Thurso.
The two-tier structure will only be in place for one season, before reverting to a single division for the 2021-22 campaign.
The Division 1 winning club will be named North Caledonian League champions, with the Division 2 winners to receive a trophy.
Last season's competition was declared null and void after clubs voted to cancel the season due to coronavirus.
League secretary Sandy Stephen is open to the possibility of adding cup competitions to the schedule if league fixtures are completed in time.
Stephen said: "The two-tiered league structure and the reduced schedule presents us with a variety of options depending on when the season can get going. If it is sooner than expected and we do finish the league campaign early, we have the option of scheduling one of our cup competitions to add to the calendar.
"Moreover, having a schedule to work towards now allows our member clubs to plan financially during this difficult time."
The creation of Nairn's reserves team will mark the end of County's involvement in the North of Scotland under-20s league.
Stuart Finnie's side is also likely to consist of first team players not involved on a matchday and returning from injury, along with impressive under-17 performers.
Nairn director of football Graeme Macleod said: "It is fantastic for our young players that they are going to be playing in the North Caledonian League next season and we are delighted. It is the culmination of six months hard work compiling our application and I am grateful to our management committee for backing our proposal.
"The players will now be playing adult football every Saturday throughout the season, which is going to stand them in better stead moving forward and give them an increased chance of progressing towards the first team.
"We have played in the North Caledonian FA's cup competitions for four seasons now and the players have all thoroughly enjoyed it and been made to feel very welcome by the member clubs. This is the next step on from that.
"We thank the member clubs for agreeing to vote us into the league and look forward to working alongside them and competing with them throughout the next season, whenever that may be."