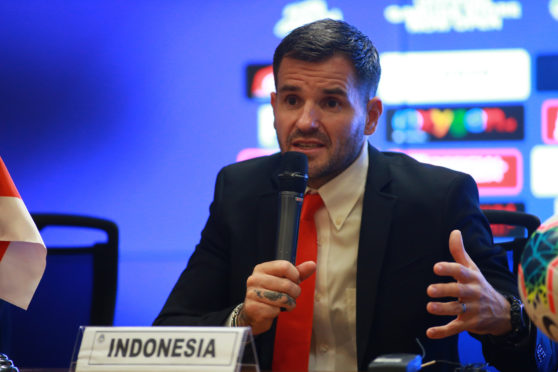 Simon McMenemy's accent would not give it away but Scotland still holds a firm place in his heart.
A football coach who has crammed so many experiences into the last 10 years, McMenemy started life in Aberdeen thanks to his father Michael's job as an aircraft engineer.
A mere 42 years down the line he finds himself in South Jakarta, close to the Indonesian capital, having won a national league title and managed both the Indonesia and Philippines national teams. He has had bottles thrown at him from stands, fireworks launched within stadiums and travelled to games in armoured personnel carriers. Life is nothing if not a rich tapestry.
He has also lived in Newcastle, where he moved as a child, and Sussex, where he and his wife Sarah still have a house. But there is a pull from north of the border.
"For one reason or another, I feel much more comfortable up in Scotland," said McMenemy, who professes a love of Lossiemouth after his father was stationed there in the RAF. The family also lived just outside Stirling for a year and his brother still lives in North Berwick. "I feel much more Scottish than I sound."
His first job in football was with Brighton as a development officer, before a job at Nike saw him rub shoulders with some of the game's biggest names like Carlos Tevez and Ronaldinho.
He was assistant manager at non-league Worthing Town when a chance Facebook conversation with one of his former players took him out to Asia. Chris Greatwich – a Filipino international at the time – told him he should apply for the vacant national team job.
"At the time they were playing semi-professional players and weren't at a particularly good level. For nothing more than wanting to keep him happy, I sent him my CV and he forwarded it on. I forgot about it.
"Six weeks later, I'm sitting at my desk, staring out the window with a cup of coffee in my hand and my phone goes. It's the manager of the Philippines national team. I was making sure this wasn't a wind up but we had a chat about my football philosophy and as you do in an interview, I blagged it. I worked with a few names during my time at Nike and that impressed him." By the end of the conversation, he had a job. "People shouldn't get jobs like that," he adds.
Dragging them up from their status as Asian football whipping boys was an arduous task. However a run to the semi-finals of the Suzuki Cup, the tournament to determine the champion of south-east Asia, put his name out there in regional circles. Victory over Vietnam in the group stages was cited as one of the top 10 sports stories of the year by Sports Illustrated.
Beating Vietnam drew the attention of Dong Tam Long An, a Vietnamese league side, but it was a somewhat nomadic five years ahead in club football for McMenemy. Failed spells at Indonesian sides Mitra Kukar and Pelita Bandung were followed by a stint in the Maldives and two years with Loyola Meralco in the Philippines.
"You need to have a 'roll with it' attitude here. If you kick off about every little thing you'll be out of a job quickly, because people won't want to work with you. Guys with money in this part of the world have ego attached and if you're a problem to them, they'll just kick you out. It's just a conveyor belt of coaches and you're aware of that going in. You have to pick your fights.
"Cultural understanding is massive in this part of the world and it's something most European coaches would come out here and struggle with."
He knew he was on his last chance when Bhayangkara, an amalgamated police-force team, handed him the reins at the end of 2016. The club had only been in existence since 2010 and assumed its current name that year. A year later they were Indonesian Liga 1 champions for the first time.
"I was in tears. To get sacked and have to move countries before coming back – there's no hiding in Indonesian football. I tend to stand out because I'm not your average-looking football coach. This young British tattooed guy is coming back for another crack at the league."
They groundshared with Persija Jakarta, arguably the biggest team in the country, and they were used to playing against tens of thousands of fans, while they had very few.
But football issues often were trumped by administrative ones; they missed out on a qualification place for the Asian Champions League due to not having an AFC license, with their owner jumping ship to Persija and taking the majority of his staff with him. Persija finished fourth but got their license and took the qualification spot.
"It's not just about football, it rarely is in Indonesia. There's always something else going on. There's always another angle, whether it's power, politics, influence or money. As a coach you have to make peace with that if you're going to work in this country."
A third-placed finish in his second season caught the attention of the national governing body, who offered him their head coaching job.
Five defeats from five in their World Cup qualifying group, albeit in a proverbial 'Group of Death' against Vietnam, Malaysia, Thailand and the United Arab Emirates, saw him lose his job 12 months later. But coming up against coaches like Bert van Marwijk, who took Netherlands to the 2010 World Cup final, and ex-Japan national team boss Akira Nishino, gave him experiences he would never forget.
"It's one of those jobs that when you win is fantastic but when you lose, it's a nightmare. Even when you know it's a poisoned chalice and you know some of the people involved, you still think 'yeah, I can do this'."
There is not a concrete desire to work back in England but Scotland holds an appeal. He was turned down for the Clyde job when it went to Barry Ferguson, on the account of his lack of experience in the UK. Few people know how his success in Asia relates.
"This is the issue I've got; I need someone with an understanding of Asia to say 'I know what he's had to put up with there'. There aren't many of those people about. I'm always going to have that credibility factor as long as I'm in this part of the world.
Interesting… First time anyone has linked me with a job at home in ages 😊👍

— Simon McMenemy (@Simcm7) July 6, 2020
"As much as I'd love to come home, I'm not sure whether that would ever be possible. A job in Scotland I would take, as I'd love to work in Scotland."
Difficult decisions lie ahead, with his son Hunter in a local ex-pat school and a reluctance to continually upheaving his family. He acknowledges it may need to be him that travels, while his family stay put.
McMenemy jests about writing a book some day, based on his experiences in south-east Asia. It certainly would not be short of a few page-turning tales.
"Some grounds you don't go into in buses, you go in armoured personnel carriers. They're fed up of buses getting hammered and players getting hurt with rocks. Fans will wait outside the stadium and just batter the bus.
"You go in these tanks on wheels that are surrounded by guys with machine guns. You go right into the stadium by the pitch. You can only fit about eight people in them so there's five or six them. It's just how it is. It's crazy and it's mental but the passion you feel from the fans – when it's good it's amazing. When it's bad, it's dangerous and downright violent.
"There's games I've worked at where people have died after the game, where fans have kicked off. I don't think there's anything in Scottish football that'd intimidate me to be honest, not when you've worked out here."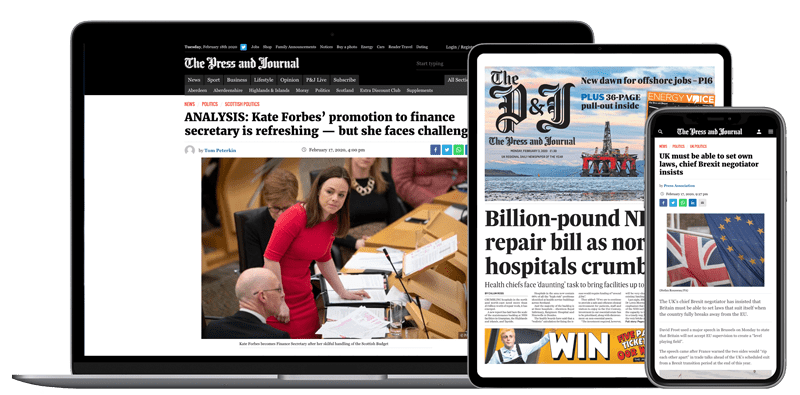 Help support quality local journalism … become a digital subscriber to The Press and Journal
For as little as £5.99 a month you can access all of our content, including Premium articles.
Subscribe