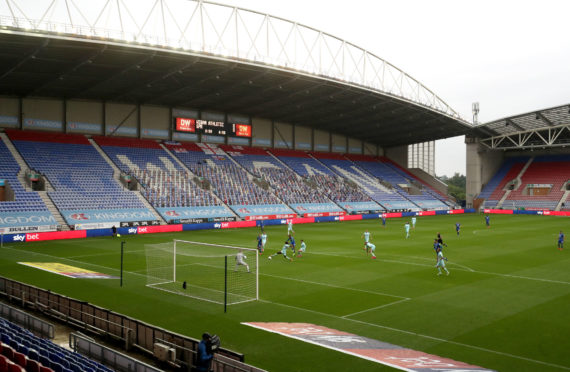 Their story has provoked outrage and disbelief, sympathy and urgency.
Wigan Athletic is the club of fathers, mothers, sons and daughters. It is a club that bonds the community and epitomised family values under the chairmanship of Dave Whelan.
But the last fortnight has brought their world crashing down. Staff and supporters are in firefighting mode, doing all they can to help the club. Gerald Krasner, a lawyer with significant experience in dealing with football administration and perhaps best-known for his time as Leeds chairman, is desperately trying to keep Wigan afloat.
It has also shed light on the protocols surrounding foreign ownership in English football. It started with Whelan selling the club to International Entertainment Corporation in 2018, controlled by Hong Kong businessman Stanley Choi.
The Latics were sold to the Next Leader Fund on May 29, which Choi also had a controlling interest along with Au Yeung Wai Kay, another Hong Kong businessman. Choi exited in June, prompted by business issues in the Philippines, leaving Au Yeung in charge with reports he had paid £40 million for the club.
On June 30, Wigan beat Stoke City 3-0. It was their seventh game unbeaten. Spirits were high, unawares of the crushing blow that was coming.
Reportedly at 6am the next morning, an email was circulated stating the club had been put into administration. Au Yeung cited the coronavirus pandemic and being unable to sell season tickets, reasoning rejected by the English Football League and its chairman Rick Parry.
A 12-point deduction would all-but doom them to relegation to League One with potentially worse to come. A 15-point deduction could land on their doorstep at the start of next season, should a new be unable to repay 25 per cent of the money owed to non-football creditors. Final offers for the club need to be made by July 21 but the whirlwind that has ripped through the club since the start of the month has left many grappling with a cavalcade of emotions.
Kevin McNaughton's time at Wigan was brief. A serious knee injury at the start of the 2015-16 campaign restricted him to just three appearances. But the club resonates with him.
"If I was to say anything about any club, the way they were doing things the right way, it was Wigan," said McNaughton, the former Aberdeen and Scotland defender. "They were spot on.
"It was run like a family club, with the chairman investing his own money in it. I loved my time there purely because the way things were off the pitch.
"The staff were all integrated with the players. It was a compact training facility so you were mingling every day. I was only there a year but it was a really tight-knit club."
By the start of last week, 75 staff members had been made redundant. A 12-point deduction, a punishment they have appealed against, would drop them to the foot of the table with three games to go.
IEC reportedly ploughed £24.4 million into paying players' wages a year after buying the club from Whelan. According to the Financial Times, they made a net loss of £9.2 million for a 13-month period up until June 2019. Their wage bill was at £19.4 million, compared to turnover of £11.5 million.
All this is set against the backdrop of what Parry calls "unsustainable" finances in the Championship. Financial Fair Play regulations allow for clubs to make a £13 million average annual loss in chasing the golden ticket of promotion to the Premier League. The numbers are frightening.
Wigan's own former chairman David Sharpe warned of the bubble bursting in 2018. Expecting billionaires to continue funding these lavish dreams was a "strange, crazy model", signing off with the line "thank God we're out."
This is the second of McNaughton's former clubs to go through recent financial distress. Bolton Wanderers have just been relegated to League Two, suffering back-to-back relegations on the back of a 12-point deduction incurred after they went into administration in May 2019. They only dropped out of the Premier League eight years ago.
He has also witnessed ambition and money coalescing, experiencing Cardiff City's rise under Malaysian ownership and the ever-eventful tenure of Vincent Tan.
"I saw it first hand at Cardiff. We had to sell our best player every season, before the Malaysian owners came in, to stay afloat. The guys came in and saw the potential to get into the Premier League – if they invest a bit of money, they might get a bit back.
"A lot of these clubs run on a knife edge at times. Add into the equation what's just happened (with the pandemic) and you've still got to pay guys' wages. You rely on having an owner who's rich and pumping his money into it.
"It's actually incredible, having been at Bolton and Wigan, that both have had financial problems."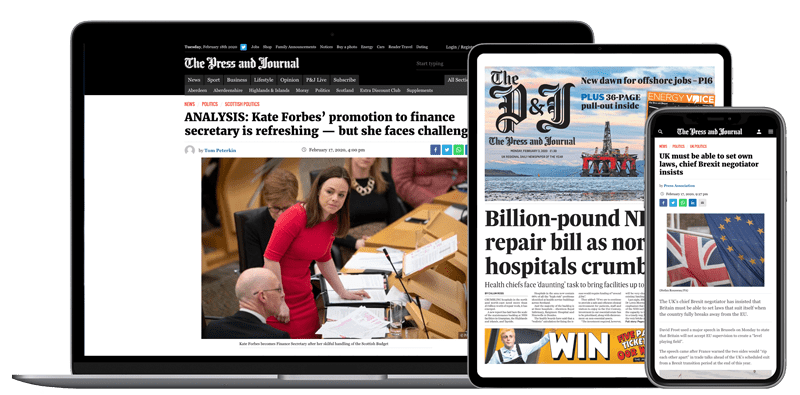 Help support quality local journalism … become a digital subscriber to The Press and Journal
For as little as £5.99 a month you can access all of our content, including Premium articles.
Subscribe