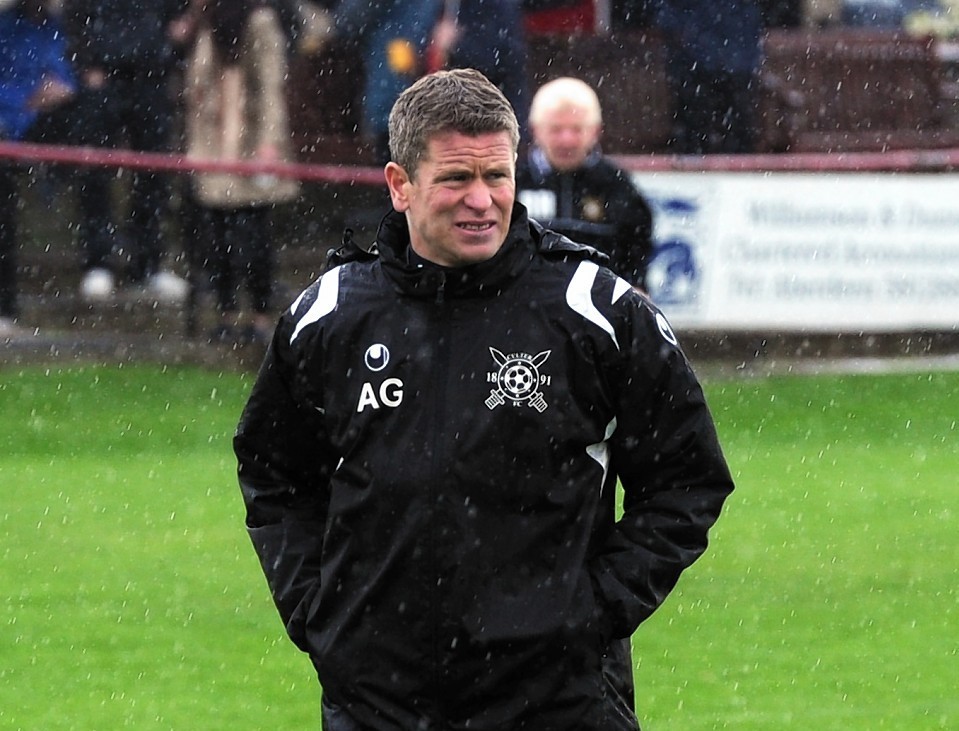 Culter and Banks o' Dee bring down the curtain on the junior season tomorrow when they contest the Domino's Pizza North Regional Cup final at Ian Mair Park in Dyce (2.0).
Outgoing Culter manager Andy Gibson is determined to end his five-year Crombie Park tenure with a third trophy to add to the Superleague and McLeman Cup.
The former Peterhead forward said: "It has been five great years, I have really enjoyed my time at Culter but I have been thinking of stepping down now for a while.
"I feel I need a break from football. We have won nine trophies during my five years at Culter and we have also had a couple of great Scottish Cup runs. It would be brilliant to make it 10 trophies, but one thing I will be stressing to the players before the game is that it isn't about me.
"The players have been absolutely magnificent, without good players and good attitude you are no use as a manager.
"Yes, we would love to win but we realise it will be a very tough game, matches against Banks o' Dee always are."
Gibson does have selection issues. He added: "Davie Greig, who plays wide right, is struggling with a thigh injury but we will give him every chance.
"We have not trained this week, we just rested, but central defender Darren Kelly, who has been absolutely magnificent alongside Neil Reid at the back, misses the game as he is away for the weekend. That is a real blow, while Andy Sim is still on honeymoon, although he is due to arrive home on Saturday morning and we might just take a chance on him."
It's almost three weeks since Banks o' Dee last played so a lack of match sharpness may be an issue, but as always Dee manager Doug Baxter prefers to concentrate on the positives.
He said: "Winning a cup on the final day would be a great way to end what has been a really good season, and it would also give us impetus going into the pre-season build-up.
"Culter will definitely start as favourites, as the only time we beat them this season was in a cup penalty shootout. We did finish second to them in the league, but we were 15 points behind. Every time we've played Culter this season they have been good games. We have been quite successful at Ian Mair Park in recent seasons, albeit against Dyce, but it is a ground we like playing at."
The Spain Park club will be without top scorer, centre forward Keith Horne, and vice-captain, midfielder Ross Forsyth, both of who have been suspended for Twitter comments about the timing of the final while captain Ian Cruickshank is attending a wedding.