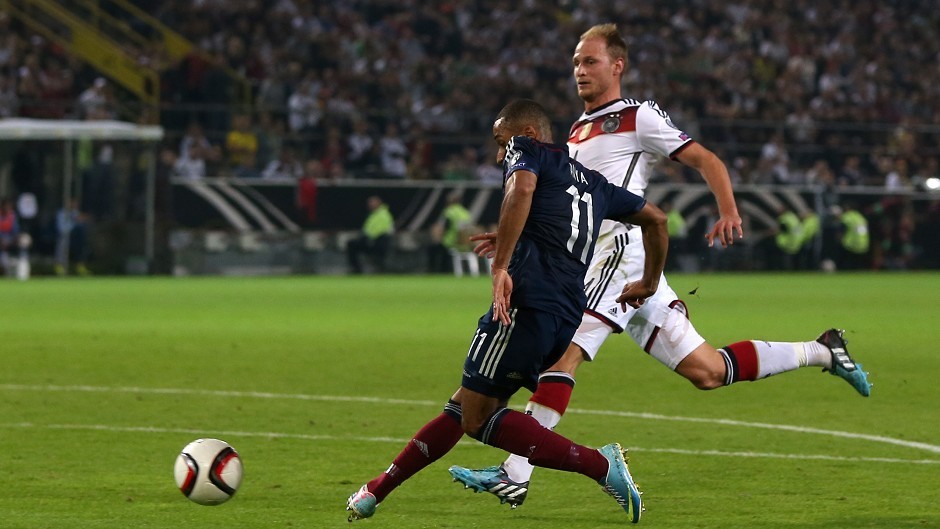 Scotland midfielder Ikechi Anya reckons his side's impressive display against Germany will have made the world sit up and take notice.
Last night's 2-1 defeat to the world champions in Dortmund means Gordon Strachan's side failed to gain any points in their opening Euro 2016 qualifier.
But the Watford midfielder, who equalised for the Scots before Thomas Muller's winner, believes running the World Cup winners so close will have sent out a message.
He said: "We definitely had Germany rattled.
"We had the mentality that we had no fear. The world doesn't see it but we know what we are about.
"We know how good we are and now the other teams in the group will be wary of us.
"As we were celebrating my goal Charlie Mulgrew shouted 'Come on, we've got another one here' and that was how we felt at the time.
"It shows how far we have come that we are bitterly disappointed to be leaving Germany with no points."