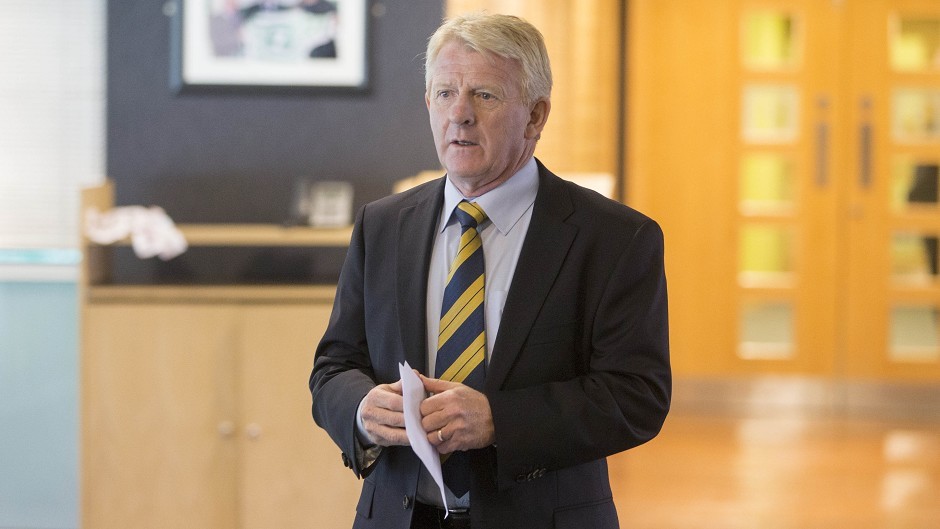 Gordon Strachan admits Scotland's forthcoming joust with traditional rivals England at Celtic Park will play second fiddle to their European Championship qualifier with Republic of Ireland four days earlier.
For a century and more, the annual meeting with the Auld Enemy was the highlight of the international football calendar for many of the Tartan Army.
It was disbanded for various reasons in 1989, since which time the teams have met at Euro 1996 and in a two-legged European Championship play-off in 1999, with the fixture then resurrected last year in the shape of a challenge match at Wembley and the reciprocal game arranged for November 18 at Parkhead.
However, the Scotland manager believes the match against the Irish at the same venue is "absolutely" the most important.
Speaking at Celtic Park, where his 27-man squad for both games was announced, Strachan said: "Six or seven months ago, we were speaking about tickets for the England game.
"It's not happened that way in the last couple of months. It's all been about Republic of Ireland.
"I really didn't know I had that many friends in the Republic – it's wonderful. Thanks for your enquiries – but no.
"Everybody enjoyed the occasion (Wembley). Even the English people I work with (in the media) thought it was fantastic. They work in big games, Champions League games, but they thought it was terrific.
"The players enjoyed it too. It is not a friendly and it is something we look forward to.
"Fortunately, or unfortunately, the Republic game has overshadowed it in a way, which is great because it means there are things going on here.
"Sometimes if you just hang in to the Scotland v England game that is all you have to look forward to. But it is not. It is one of these big games we play, which is good."