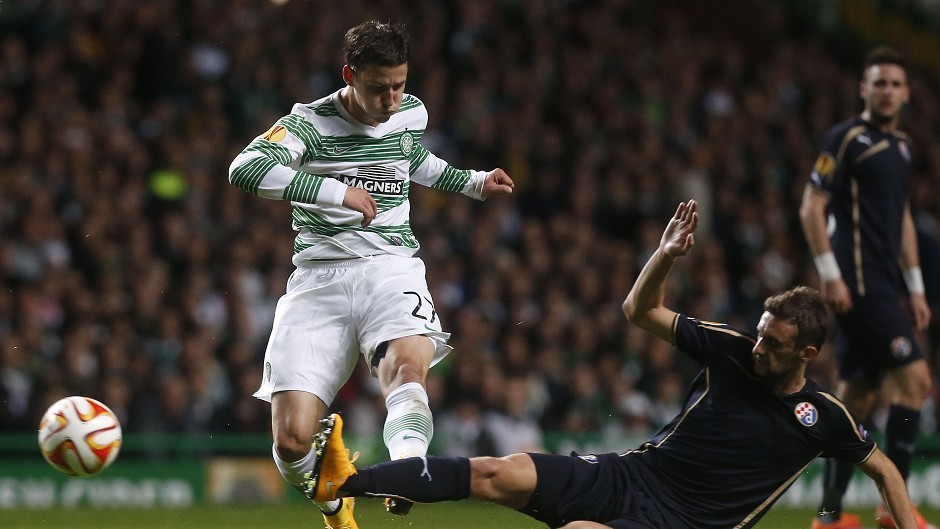 The Bulgarian FA has criticised the lengthy ban handed to Celtic midfielder Aleksandar Tonev.
The Bulgarian international received a seven game suspension by the Scottish FA last Thursday for racially abusing Aberdeen defender Shaleum Logan.
Tonev was convcted on the "balance of probability" and Celtic have vowed to appeal the ban, insisting that the on-loan Aston Villa player is innocent.
The Bulgarian FA have slammed the SFA for the ban and called on evidence to be produced.
A statement said: "The Bulgarian Football Union would like to express its full support for the player.
"We join Celtic and and express their willingness to assist in every possible set of international football laws for the truth to be revealed.
"And in this case it is undeniable – a young Bulgarian player is charged and punished for an offence he allegedly did not commit with no evidence of his guilt.
"Tonev has always been a role model, put his heart and soul on the field and never violated the principles of fair play.
"We demand to see evidence that he's committed what he has been accused of.
"Otherwise we consider the punishment biased and exaggerated."