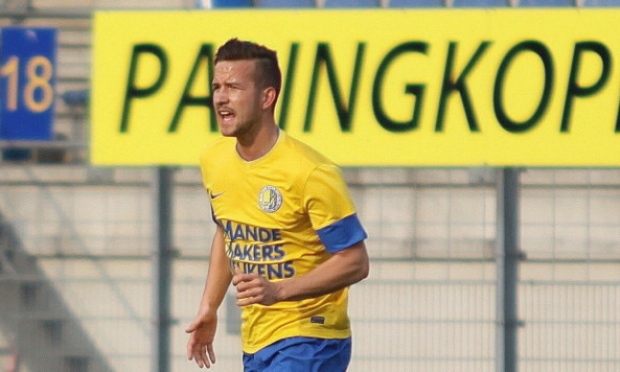 In the last couple of weeks of our Scots Abroad feature we have looked at Tony Watt and Ryan Gauld – two Scots who are indeed playing abroad but who started playing football in this country before moving away to further their careers.
This week we look at a player with a slightly different background – a player who has spent his entire career playing in continental Europe, a player who has played against a host of players who lit up the World Cup during the summer – but most importantly just like Watt and Gauld, a player who is very much eligible to play for Scotland.
Kenny Anderson (the name certainly sounds Scottish enough) was born and raised in the land of tulips, windmills and clogs – but more importantly Anderson was brought up in the land of Johan Cryff, Dennis Bergkamp and a host of world renowned football academies – and he has certainly embraced those last three.
Born to a father from Dundee, Anderson regularly returns to Scotland to visit family but it is in Holland that the 22-year-old has made his name as a promising young footballer, starring for RKC Waalwijk.
The midfielder has represented Scotland at under-16 and under-17 level and last season he came close to a call up to the Scotland under-21s – with the SFA contacting him and representatives travelling to Holland to watch him in action in the top flight of Dutch football.
Unfortunately for Anderson he missed out on an international call that time, however, he still has his heart set on pulling on the dark blue jersey one day.
Anderson joined RKC Waalwijk as a 10-year-old and has now established himself as a key player for the club – making 25 appearances in the Dutch Eredivisie last season where he came up against a host of players who represented Holland at the World Cup, while he also helped his club to a draw away at Dutch giants, Ajax.
Unfortunately for Anderson and RKC Waalwijk, the draw with Ajax was as good as the season was to get and the club were relegated at the end of the season.
Speaking to the P&J, Anderson discussed some of the highlights from last season,  the transition to the second tier of Dutch football and his aim to return to a higher level.
"We were playing in the top league last year but got relegated so we are now playing in the smaller league.
"Last year was great, I would say Tadic, who is now at Southampton, is the best player I played against and I also played against Pelle who is also at Southampton and Daley Blind who is now at Manchester United – we also played lots of Holland's World Cup players – so it was a good season to be in the first team."
"The second league in Holland has small crowds and lots of teams have artificial grass – it is hard to go back to that after experiencing games against teams like Ajax and Feyenoord."
"We lost a lot of players due to finance this season so it has been difficult and we won't be going straight back up to the Eredivisie but we have to deal with this season and hopefully I can get a move back up at the end of the season."
But while Anderson is looking to step back up the footballing ladder, he is not fussed whether he remains in Holland to make that step, or moves further afield, maybe even a move 'home' to Scotland.
He continued: "This year is the last year of my contract so I am hoping to move on and move a step forward. I am still young and I am happy to move anywhere and if that is Scotland, then Scotland it is.
"I just need to keep working hard and see where it takes me."
Whether he returns to Scotland as a player or not, Anderson will certainly be visiting the country in the near future to see his Aunt who still lives in Dundee and his sister who is now working in Edinburgh.
And when he does visit, he has plenty of football to catch up on – although even from his base in Holland, he is pretty clued up on the Scottish game thanks to a number of players whose careers he keeps tabs on for numerous different reasons.
The 22-year-old explained: "I follow Virgil van Dijk and see he is doing very well at Celtic – as a young boy I was a Feyenoord fan so I also follow John Guidetti who is also doing well at Celtic.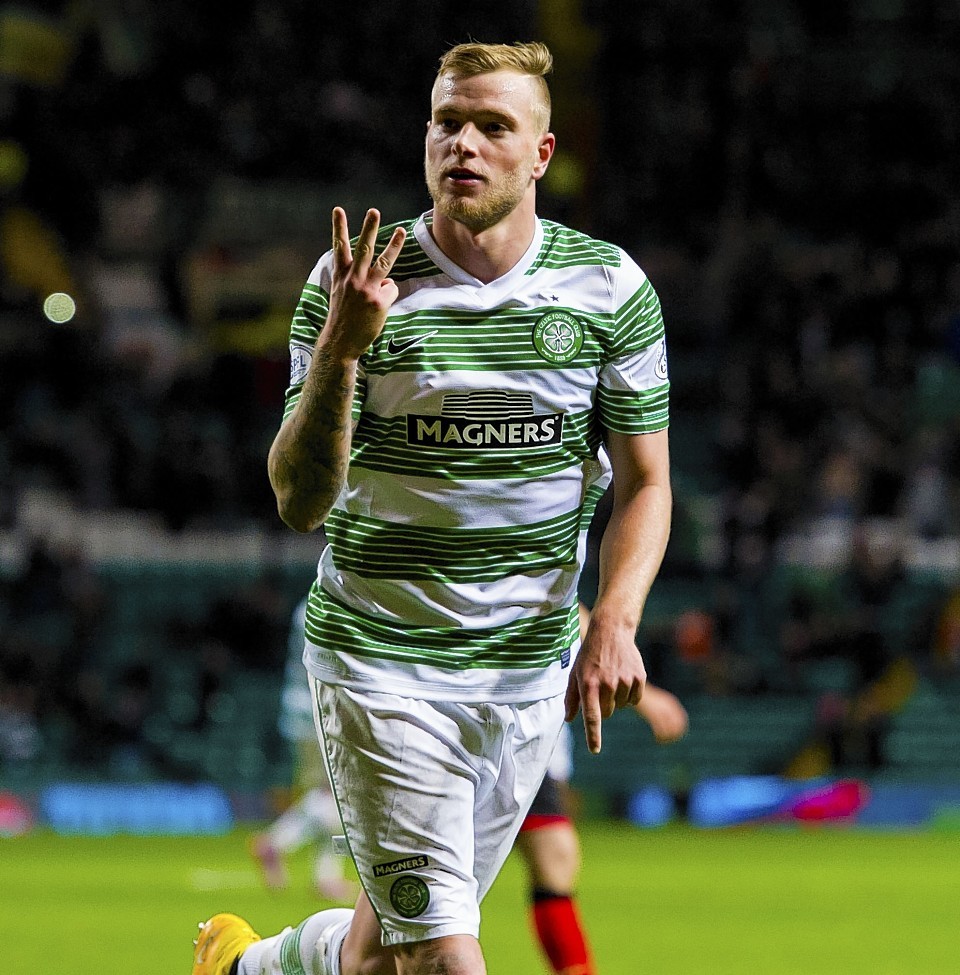 "I played against Nadir Ciftci a lot at youth level so I also keep an eye on how he is getting on at Dundee United and I believe he was in the SPL squad of the year last season.
"I played for Scotland at under-16 and under-17 level and I remember Gregg Wylde was the age group above me so I still look out for how he is getting on.
"I also played with Archie Campbell and Scott Smith and I noticed Scott scored for East Fife at the weekend."
For a man who has yet to play for a club in Scotland, he certainly knows the game over here, and with his friendly personality, his undoubted talent, and his driven ambition let's hope that next career step is indeed to an SPFL club.