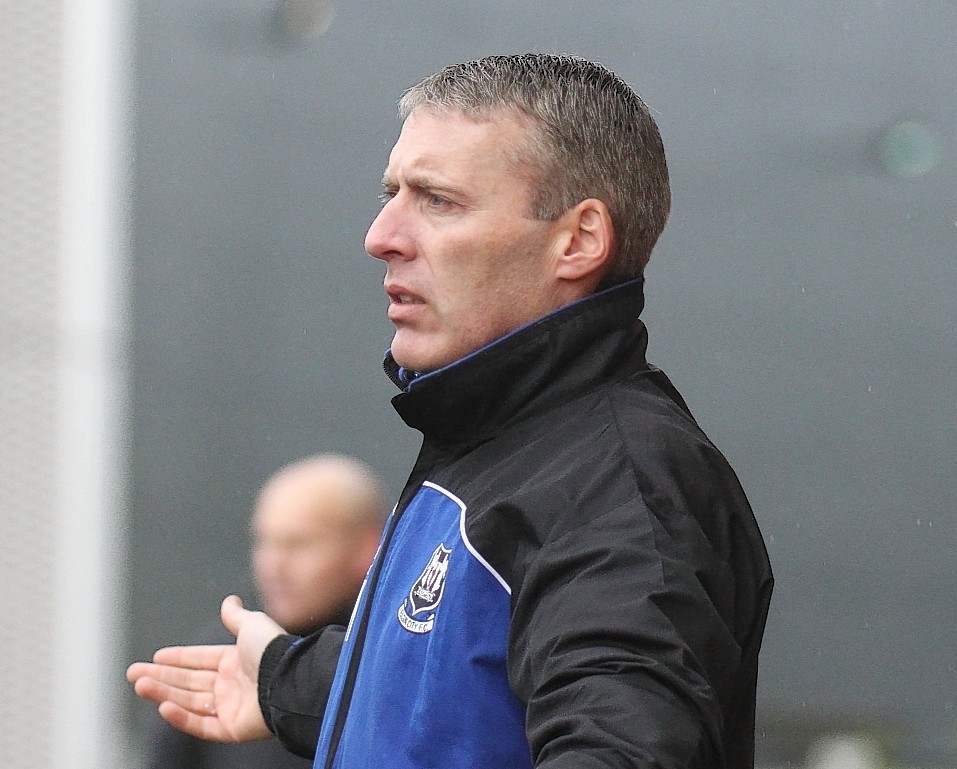 Elgin City manager Barry Wilson has urged his players not to dwell on their second-half collapse against Bo'ness United last week ahead of today's replay at Newtown Park (1.30pm).
City held a 3-0 lead after an explosive first-half display but a capitulation after the break saw United recover to claim a 4-4 draw.
Alan McGonigal's players have home advantage but Wilson has called for Elgin to play to their capabilities and guard against mistakes.
Wilson said: "The tempo, performance level and commitment of the first-half is what we need. We're not stupid, we know we can't play at that level for 90 minutes. It's about making sure when you have your bad spell in a game, you're not causing damage to your good work. Unfortunately, we gave it all away in 10 minutes.
"The initial reaction was frustration and disappointment. Now we've just got to get on with it. There is no point feeling sorry for ourselves. We need to go out and repair the damage we caused ourselves in the second half.
"When we fling in a performance like we did in the second 45 minutes, it's hard to be super confident. I don't know what the players are going to produce but I'll be confident if I know they'll produce their best football. If they do that we should be OK."
Wilson, who has doubts over Brian Cameron and Archie MacPhee, called for a repeat of last round's win against Forres Mechanics.
Wilson added: "Bo'ness were well organised and a decent outfit. In the first-half some of our play was really good and we've got to get to that level again. We have done it already at Forres, where we gave away the home advantage but showed a bit of character to come through the replay."