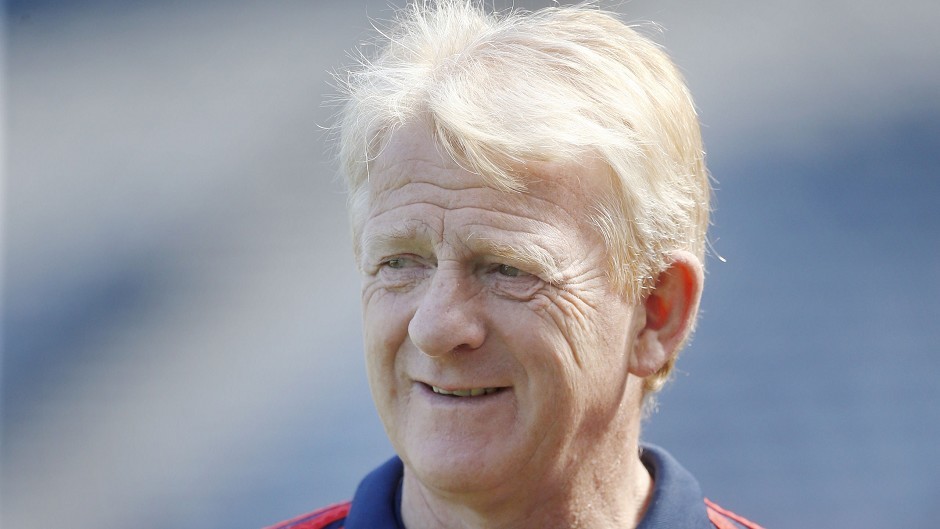 Midfielder James Morrison claimed Scotland manager Gordon Strachan did not have to read the riot act to his players to inspire the second-half comeback against Ireland.
The Scots were trailing at the break to Jon Walters' close-range effort following a poor first half.
Morrison and his teammates may have expected the hairdryer treatment from Strachan, but the manager was cool as he plotted a way for his side to get back in the game.
Ikechi Anya was introduced for Matt Ritchie and parity was restored within two minutes of the restart when a Shaun Maloney effort was deflected into his own net by John O'Shea.
Morrison said: "The manager was calm at half time and I think that showed with how quickly we scored.
"It was great to bounce back like that and we could have created more chances if we had taken a bit more care with the final pass.
"Ireland were hitting it long and we are not that physical a side.
"It showed what a calm guy the manager is as he didn't have a go at us at half time.
"I think it was a crucial point. It was important not to lose the game.
"Going behind was not an ideal start but give Ireland credit as they threw a lot at us with the physical aspect of their game.
"Once we got to grips with that I thought we were on top and looking to score the second goal."
Morrison felt the qualifier against Ireland should have been played earlier in the season rather than in the middle of June when the players would normally have been enjoying their holidays.
He said: "It should have been played during the season, not with the lads having had four weeks off.
"As professionals we had to be prepared for it but, I'm not going to lie, it was tough.
"We managed to grind our way through it. It could have been played when we faced Gibraltar in March.
"We had a friendly against Northern Ireland before we played Gibraltar so why didn't we play those two games at the same time?
"It would have been a good occasion but for the neutrals I think this was a good game.
"It was like an old-fashioned derby match with plenty of challenges going in.
"There were two good goals and I think the supporters enjoyed it."
The draw leaves Scotland two points ahead of Ireland in third place but Morrison is focused on catching group leaders Poland and second-placed Germany, both of who still have to visit Hampden Park.
He added: "I think they can feel us breathing down their necks.
"Anything can happen at Hampden. We have beaten some good teams there and given others a really good game.
"We have to focus on our next qualifier against Georgia, that is going to be a bigger match than our game against Poland."