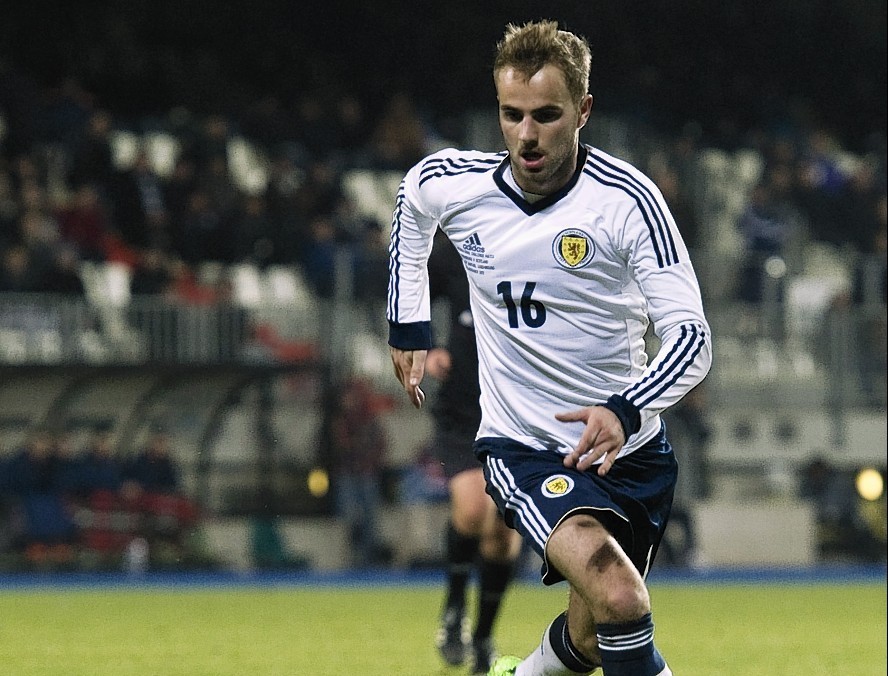 Aberdeen defender Graeme Shinnie hopes to return the compliment by sending his brother Andrew his Scotland shirt from his debut.
The former Caley Thistle player will join up with Gordon Strachan's squad for the first time on Monday after being called into the Scotland squad for the crucial final European championship qualifiers against Poland and Gibraltar.
Should Shinnie be fortunate enough to be involved in either game he plans on sending his shirt to Birmingham so his brother and former Caley Jags team-mate Andrew can hang it in his home.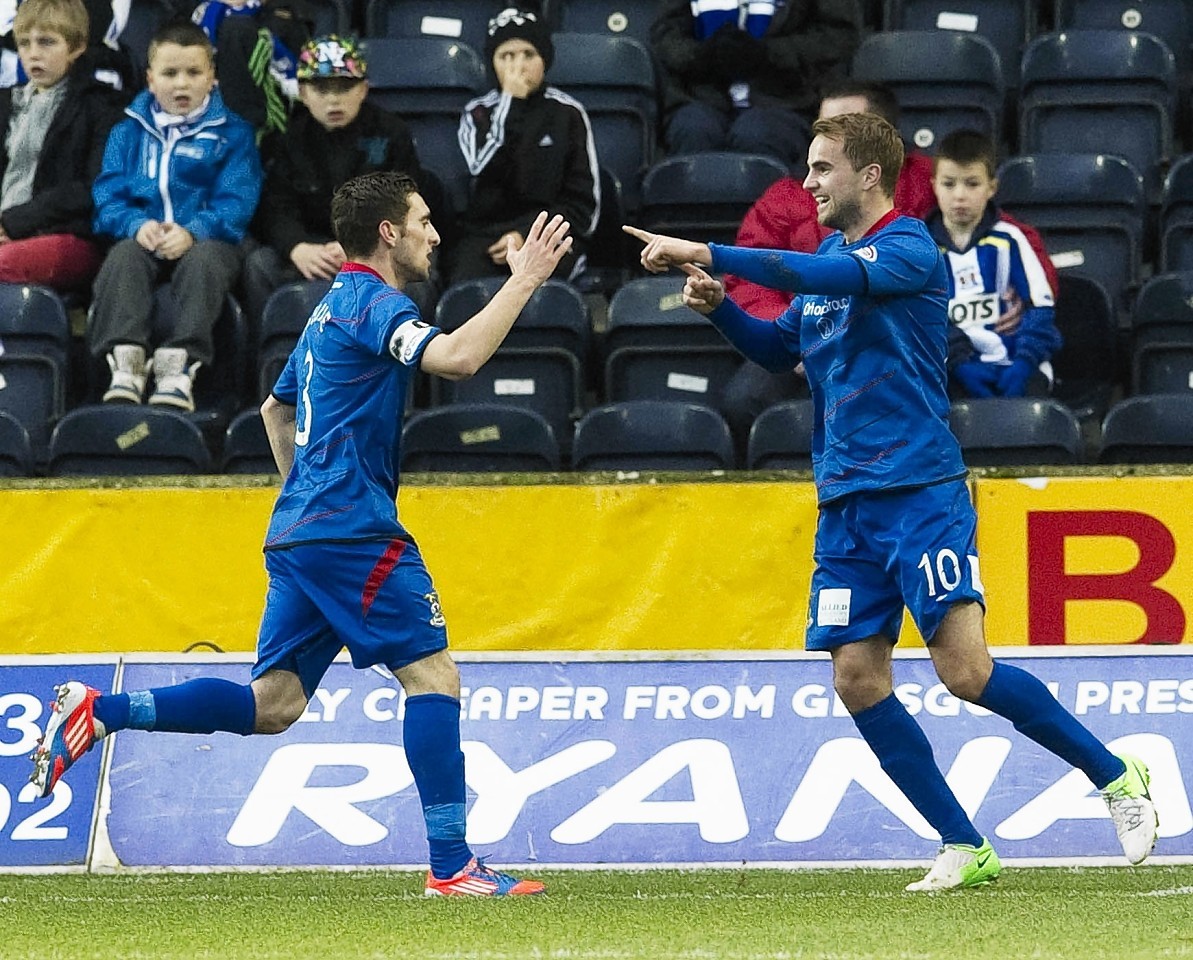 Shinnie said: "I have Andrew's shirt. We lived together up in Inverness then Andrew moved to Birmingham and he left his Scotland shirt in Inverness, so it's up on my wall at home.
"I'll need to send him my one in a frame so he can put it straight up on his wall.
"He texted me and he's already got his cap so he's still one step ahead of me.
"We've never talked about playing together for Scotland but I guess it could happen and it would be a very proud moment in both our careers, but I'm not bothered about him, I'll just worry about myself."
Shinnie has been a member of the Tartan Army in the past but the chance to be involved on the pitch is an experience he is eager to sample for himself.
He said: "I don't get to many Scotland games and just being in among it and experiencing it will be great. I've obviously been to Scotland games before and the atmosphere is brilliant. Just being at the game and witnessing it all will be great.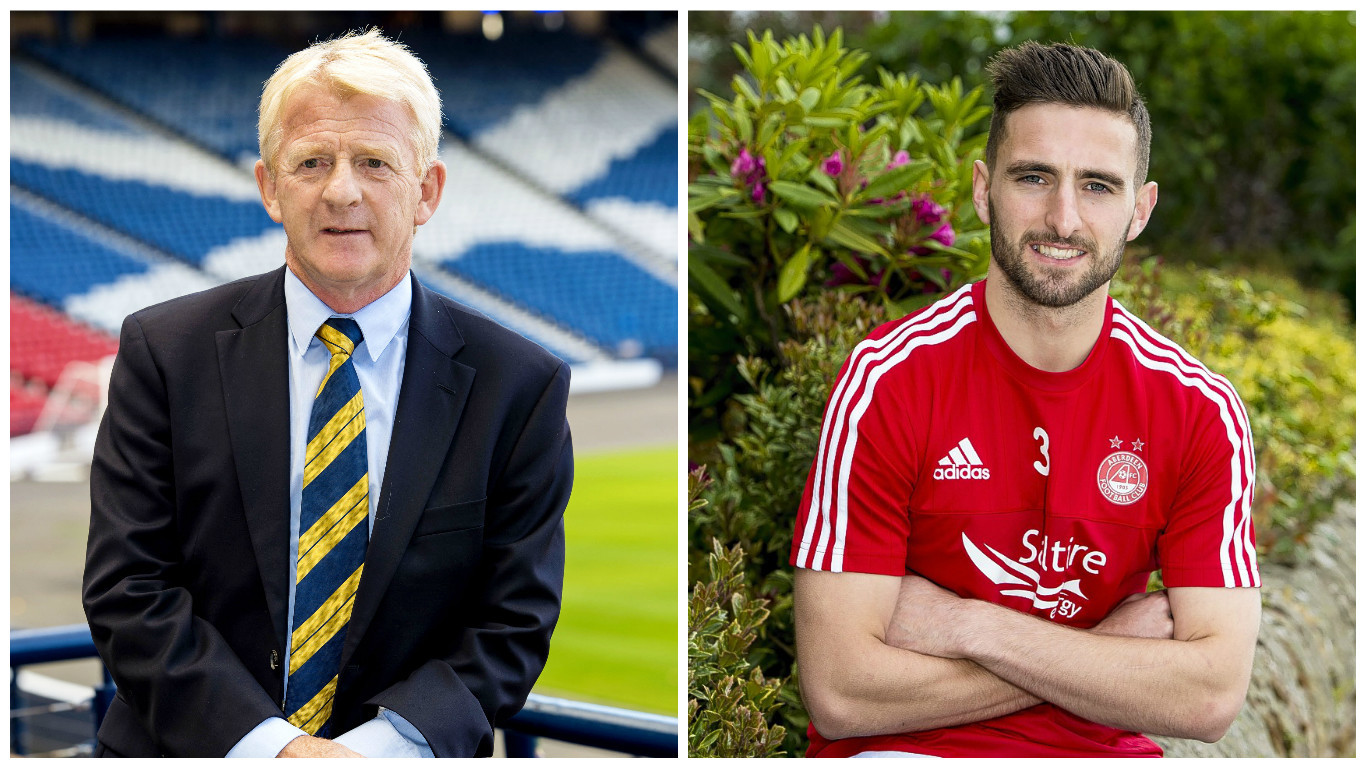 "One of the games was against the United States and it was only a friendly. It wasn't the best of games but I also remember going to a qualifier when I was younger. One of my pals runs a supporters' bus and the journey on the bus was great, the atmosphere at the game was great and the bus journey home was great.
"It was an Aberdeen supporters' bus. It was probably before I started playing football. Somebody had a spare ticket for me so I went down and that was one of the first Scotland games went to. I had the full kilt on and whatever else, it was great.
"I can't even remember what game it was. I've got a very bad memory, my missus will tell me that all the time. It was a qualifier of some sort and I'm sure we won it because I was singing the whole way home on the bus."
Shinnie is understandably excited about his Scotland call but for today the national team can wait. Helping the Dons get back to winning ways and extend their lead at the top of the Scottish Premiership to seven points is the aim.
Shinnie said: "We had a disappointing game in Inverness last week. The first half was not good enough for our standards and what we've set, and second half we could have possibly scraped something out the game and probably should have when you look back, but we didn't really deserve it on the first-half performance.
"We've had a little blip and in football it's all about how you bounce back. We've a home game against St Johnstone and it's a chance to get back to winning ways."