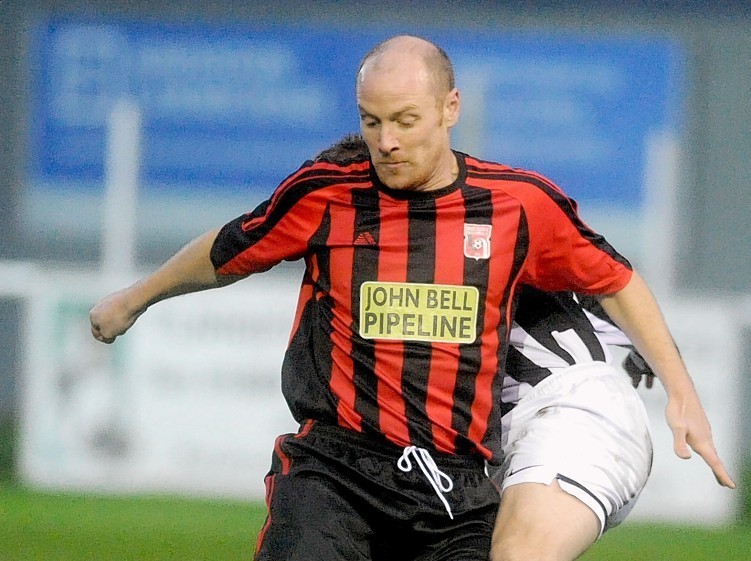 It took Martin Bavidge 10 years to score 124 goals for Peterhead.
The former Blue Toon forward expects it will take another six months for Rory McAllister to beat his record tally for the club.
McAllister is 13 goals away from overtaking Bavidge as the man with the most goals for the Blue Toon since it joined senior football in 2000, but his impressive scoring rate means he is on course to eclipse his former team-mate's tally in half the time.
If he does, Bavidge will be among the first to congratulate him. The Inverurie Locos attacker said: "His record is phenomenal and I know from playing against him when he was at Brechin and with him he could be unstoppable at times.
"To score 111 goals in little more than five seasons is impressive and I'm not kidding myself on in thinking he won't beat my tally for the club. If he doesn't do it by the end of this season I expect it will happen very early in the next one.
"The funny thing about Rory is that he doesn't score every week. He goes through spells where he is scoring by the barrel-load and then will have three or four matches where he doesn't score at all.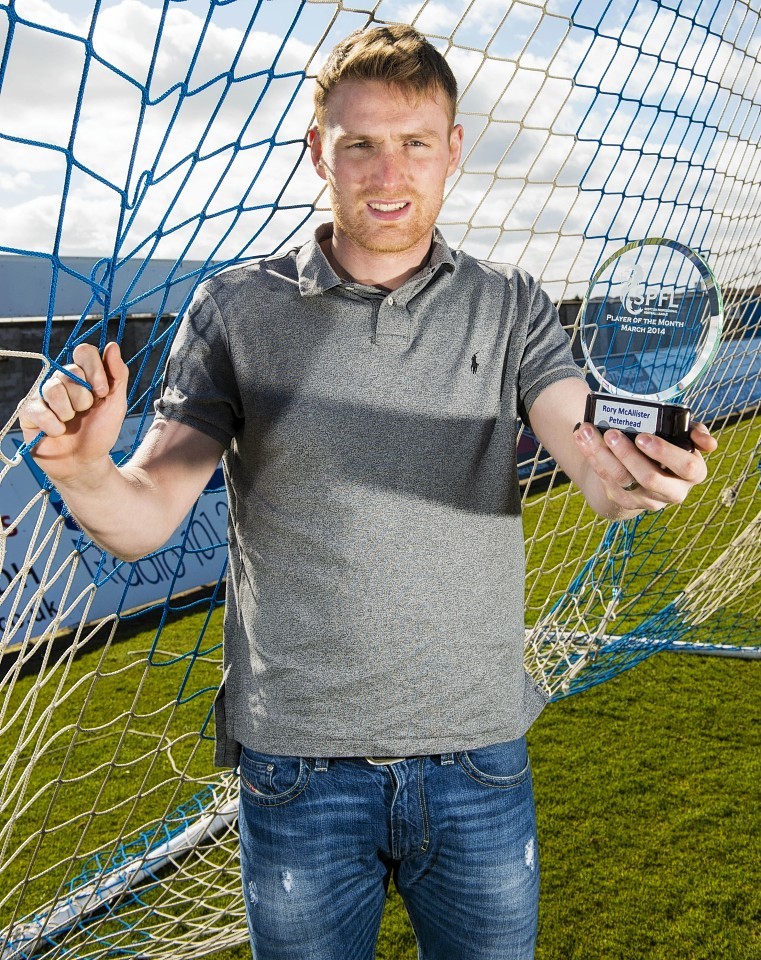 "But it's not as if he is missing chances, it's just that they haven't come his way as his finishing is excellent. I know there are a few penalties in his tally, but I can't remember him ever missing one. I'd bet my life on him scoring from the spot every time."
Many are surprised McAllister's prowess was not rewarded with an opportunity to play at a higher level but having walked away from full-time football when he was at Caley Thistle, Bavidge can understand the appeal of the part-time game. He said: "When Rory was at Brechin he was doing his plumbing apprenticeship and wanted to see that through when he moved to Peterhead. He did an extra year in getting a gas related qualification but after that I thought he would play at a higher level.
"I know he had opportunities to do so and Jim McInally even recommended him to other clubs.
"I look at guys he used to play against in the lower leagues and see them in the Premiership now and I'm convinced Rory could have made the grade no problem."