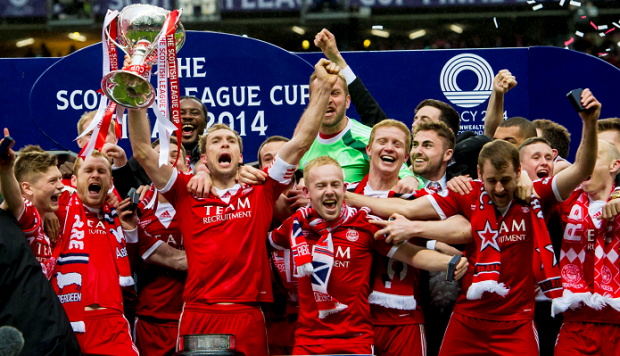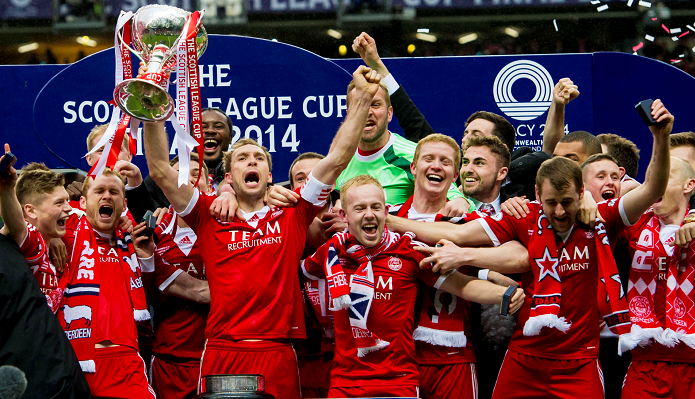 Seconds after thumping in the decisive final penalty, Aberdeen's Adam Rooney was swamped in a sea of red.
After year upon year of cup competition heartache, the Dons 19-year wait for a trophy had finally ended and Derek McInnes' men had secured glory in emphatic style.
They won the 2014 League Cup without conceding a single goal in the campaign and their defensive prowess had proven to be the undoing of an impressive Caley Jags team.
John Hughes' side had been unable to break through the Dons back line and ultimately collapsed in a 4-2 penalty shootout that saw Rooney emerge the hero.
"Whether we won by four or five goals, playing sparkling football, or we won the way we eventually did it; I said beforehand that it was all about winning," McInnes said at the time.
"We have tasted success now and it's important we have that success again," added McInnes. "This is a special day."
It's been two years since McInnes said those words – two years devoid of any silverware to add to Aberdeen's proud collection.
Could this be the year to break that duck? We'll find out on Sunday.