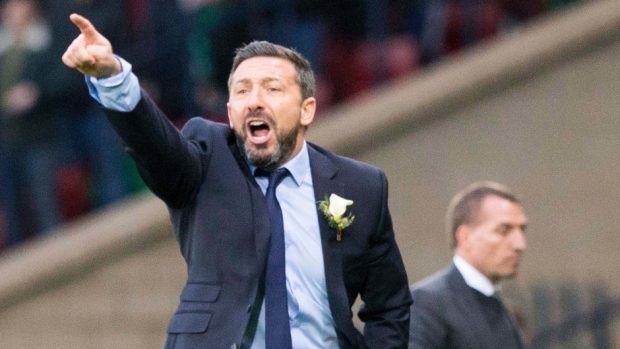 During his time as a Morton player Derek McInnes would spend his two-month summer break working as a postman – but the Aberdeen manager hopes his players barely have time for a few days off by delivering the Scottish Cup to Pittodrie.
The Dons, beaten 3-0 by Celtic in November's Betfred Cup final, will hope to move one step closer to a Hampden return by defeating Ross County at Dingwall in the fifth round of the competition this afternoon.
Should the Dons go all the way, their season would extend to Saturday, May 27 when the cup final is scheduled to take place.
That will leave precious little time for the Dons players to relax with the first qualifying round of the Europa League starting on June 29.
In previous seasons the winners of the Scottish Cup would enter at the second qualifying round, but a drop in Scotland's coefficient means all three of the country's representatives in the competition are likely to enter at the first stage.
McInnes admits it is a demanding schedule for his squad and a completely different scenario to when he was a player.
But it is a price the Dons are more than willing to pay if it means an end a 27-year wait for Scottish Cup success.
He said: "When the fixtures come out you always look for when the Scottish Cup final date is. Up until last year, winning the Scottish Cup would sometimes get you an extra week or two off, but that's no longer the case.
"We want to get to the Scottish Cup final and we want to be in Europe so it will make it interesting to see exactly how it goes later in the season.
"Nowadays the players get about 15 or 16 days off at the end of the season.
"A couple of years ago they got 19 days and it was bang on two weeks last year.
"In my first few seasons at Morton it was two and a half months.
"I went and got a job in the Post Office to try to get some extra money.
"They were always looking for extra workers in the summer so I was doing two months in the Post Office in Paisley just because I was looking for something to do.
"Now players have no time to do anything in the summer."
McInnes believes Scottish football is edging closer towards making the bold switch to summer football – and feels a change would help make the country's teams more competitive in Europe.
Irish side Dundalk enjoyed an incredible run to the lucrative Europa League group stages and McInnes feels Stephen Kenny's part-timers benefited from the League of Ireland season that runs from March to October.
He said: "I think we could argue all day about the benefits of summer football for our country and I think at some point we need to have a go and try it.
"How difficult that is going to be to actually administer and do I don't know, but I think we are working towards that at the minute.
"We're playing right through anyway – there was a game at Pittodrie every month last year – but I think it would help Scottish clubs.
"I certainly think it helped Dundalk and I think it would help us if we played summer football, but I'm not sure how keen everybody is to make that happen."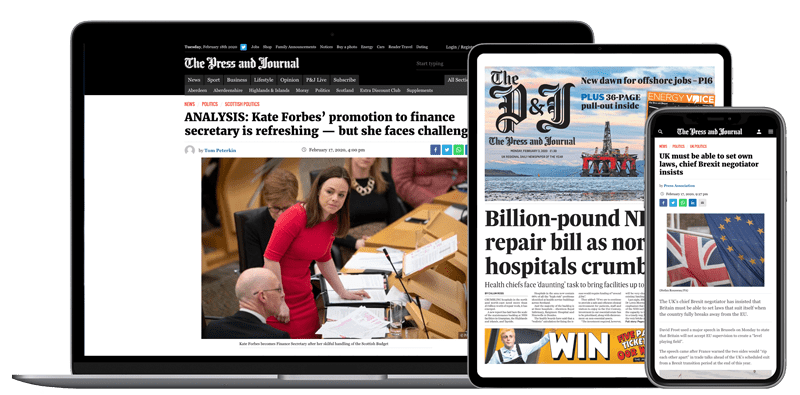 Help support quality local journalism … become a digital subscriber to The Press and Journal
For as little as £5.99 a month you can access all of our content, including Premium articles.
Subscribe