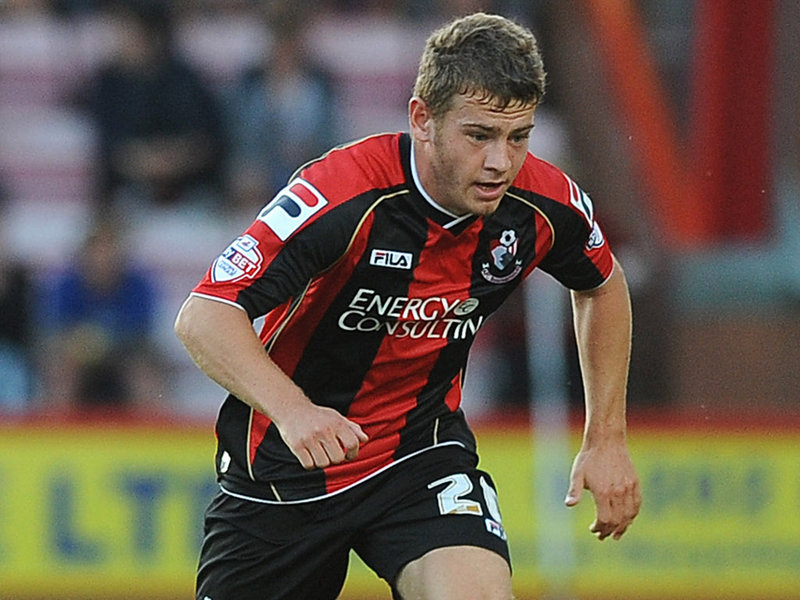 Bournemouth midfielder Ryan Fraser hopes winning a first Scotland cap against Canada tonight will go some way to repaying his parents for the sacrifices they undertook to help him become a footballer.
The 23-year-old, who joined the Cherries from Aberdeen four years ago, is set to make his first appearance on the international stage in tonight's friendly at Easter Road.
The midfielder's father Graeme gave up a well-paid job in the Middle East to return to Aberdeen and allow his son to join the Dons youth team.
If he gets a chance to feature against Canada this evening – Fraser knows it will be a proud moment for his parents to see their son in a Scotland shirt.
He said: "I used to live in Oman in the Middle East when my dad used to work offshore.
"I had a ball and I used to just kick it about. My dad was never good at sport. My mum was a 100 metres sprinter for Scotland and that's where I probably get my pace from.
"When my dad thought I was good at football at a young age, he quit his job and came back over to Aberdeen to get me in the team.
"If it weren't for that, I might still be in the Middle East somewhere.
"It was a huge sacrifice because my dad would have been on good money working offshore.
"There were no guarantees I'd make it as a player but he gave up a lot just so that I had a chance.
"If I was to get a cap it would be for him and my mum – they lost and then spent a lot of money on me to put me through teams and camps and courses when I was young.
"I want to repay them with a cap and every game in the Premier League I'm trying to do well for myself and to make my family proud."
While Fraser is grateful for his father Graeme's decision to move back to the north-east, it is his mother Debbie who he has to thank for his phenomenal pace.
He said: "She's actually faster than me – a lot faster.
"She's injured right now and we'd have a sprint down the street and she'd still nearly beat me. She's smaller than me but she's rapid.
"She was going to run in the Olympics and then she had a knee injury which needed an operation and that ended her hopes."