Former Aberdeen chief executive Dave Cormack is back at the Dons after joining the board at Pittodrie and investing several million pounds through the acquisition of shares.
Lifelong Dons supporter Cormack, who along with his wife, Fiona, has previously donated £10,000 to the AFC Community Trust (in 2014) and £100,000 towards the establishment of the Maggie's centre at Aberdeen Royal Infirmary, is delighted to be establishing a closer link with his home club.
The 58-year-old, who is based in Atlanta in the US state of Georgia, said: "I'm honoured to be back on the board. Having sold our 500-employee healthcare software business last year and set up the Cormack Family Foundation, I'm now in a place where I can offer both financial support and my time to the club we all care passionately about.
"The club's performance in recent seasons, both on and off the pitch, is a testament to how hard everyone at Pittodrie has worked. Having a team that is performing well and a club that is debt-free is an enviable position to be in.
"But we must kick on from here and fully exploit opportunities to increase revenues and our fanbase."
The millionaire businessman was interim chief executive at Pittodrie from 2000 until 2001 before returning to the United States where he formed software company Brightree.
He served as president and chief executive of the company, building up the business before selling it on the New York Stock Exchange to RedMed for £567million in February 2016.
He is a director on the board of WebPT and invested in software companies alongside Boston-based Battery Ventures.
He and his wife Fiona, also from Aberdeen, founded the Cormack Family Foundation, a charitable trust which works with charities and initiatives largely in the support of young people and children around the world.
Aberdeen chairman Stewart Milne, who appointed Cormack as chief executive 17 years ago, is pleased he will be able to call on the businessman's expertise.
Milne said: "Running a club in the modern era is increasingly challenging and we will greatly benefit from having someone with Dave's expertise, experience, enthusiasm and commitment.
"He brings a new perspective along with an innovative approach and commercial acumen to help meet the challenges head-on.
"He will be a tremendous partner and sounding board for me, personally, helping to reduce the financial pressures and bringing that level of financial and business acumen which used to be provided by Aberdeen Asset Management."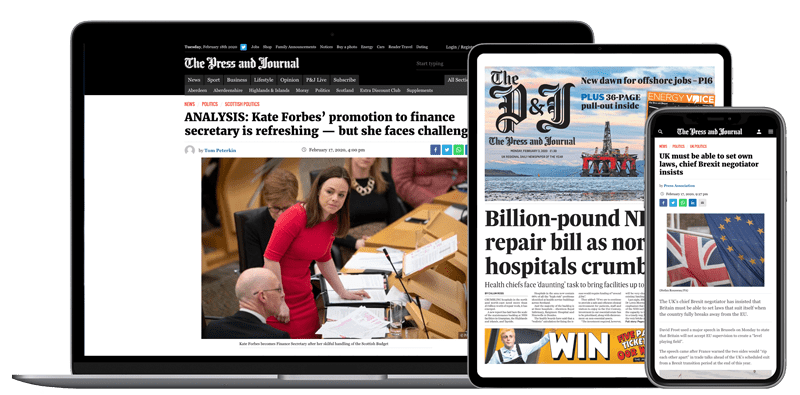 Help support quality local journalism … become a digital subscriber to The Press and Journal
For as little as £5.99 a month you can access all of our content, including Premium articles.
Subscribe