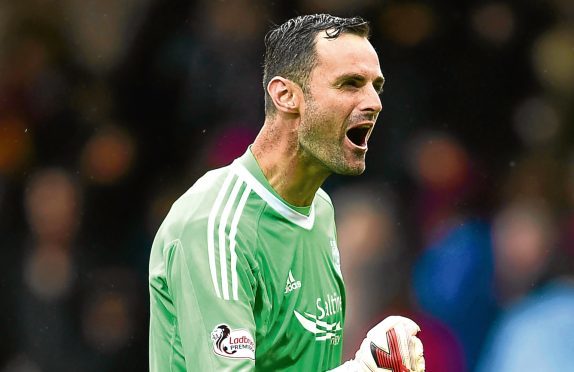 Aberdeen goalkeeper Joe Lewis hopes next week's winter training trip to Dubai proves as good an omen as it was 12 months ago.
Following the Dons visit to the Middle East in January last year, they won 12 of their next 14 games, which included putting seven goals past both Dundee and Motherwell.
Derek McInnes' Reds jet out on Tuesday for a week-long camp at the Jebel Ali Centre of Excellence, with a closed-doors bounce game against Uzbekistan champions Lokomotiv Tashkent lined up for Sunday, January 14.
It was Lewis' first season at Pittodrie and he felt the Dons reaped the benefits of their mid-season break during the Scottish Premiership run-in.
Lewis said: "Not all football clubs get it and we have to realise how lucky we are.
"It's a lovely treat for all the players, so, whether it's coincidence or not, we were insistent Dubai was the reason we played well in the second half of the season. It's something the players are really appreciative of.
"They're taking us there to a great hotel, the training facilities are fantastic, but you also get some downtime to put your feet up.
"That bit of sun on your back certainly helps the mood. It seemed to help last season and hopefully it has the same effect this season."
Lewis and his team-mates will be using it as a chance to recuperate from a hectic festive schedule, which has seen them play seven times in a month but their opponents are in their off-season as their campaign concluded at the end of November.
Taskkent will likely use it as a fitness-building exercise while the Dons are keen to mix warm-weather training with some much-needed recuperation.
Lewis said: "December is always a busy month for footballers but having a winter break is important. Not only for the weather and pitches but for the health of the players.
"A lot of players have niggles and little injuries that if you didn't have a break, you'd battle through it and possibly pick up a longer-term injury. It gives rest at an important time and that will improve the quality of the players when they come back.
"Last year we had eight games in December. Knowing in the back of your mind you've got that break can help you through this period."