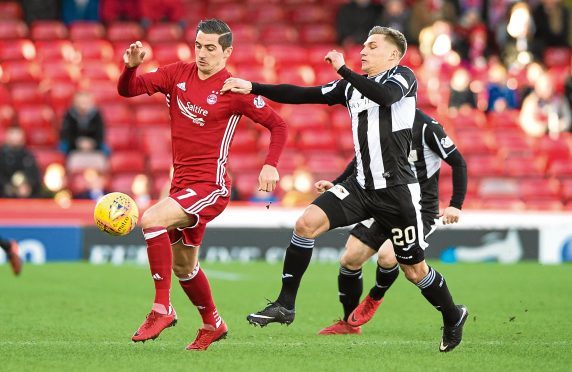 Kenny McLean has set his sights on going out a winner with Aberdeen.
The Dons midfielder returned to Pittodrie yesterday as a Norwich City player after completing a £200,000 move to the English Championship club before rejoining the Dons on loan for the rest of the season.
McLean, whose contract with the Dons was due to expire in the summer, is pleased to have resolved his future and is looking forward to ending his Aberdeen career on a high by winning the Scottish Cup.
McLean, a runner-up to Celtic in all three competitions last season, said: "It would be ideal to go out as a winner. It's going to be tough but that is the ambition.
"It's the aim of everyone at the club. That's what we are all working towards between now and the end of the season. We want to do as well as we can in the cup and then in the league.
"Last season's Scottish Cup final was disappointing and we would love to put it right. To go out like that would be special.
"It would be a great achievement. But the fact I am leaving has not made me want it any more. Whether I was staying here or not I want to win trophies. That's why I came here but it would be great to go out like that."
The former St Mirren captain was also linked with a move to tonight's opponents Rangers. The Dons rejected a £300,000 bid from Ibrox for the midfielder last summer but McLean, who has signed a
three-and-a-half year deal with the Canaries, has had his heart set on a move to England.
He said: "I always looked at playing in England as an ambition for myself and when Norwich was interested it felt right. I went down and had a look and everything seemed right about the move.
"There's been a lot of talk about my future. It's something I've been looking to get secured and the way it's gone has been ideal for everybody. Everything was done pretty sharply and everyone benefits.
"It's beneficial for everyone that I stay here until the summer. Aberdeen wanted me to stay, Norwich wanted to get me secured for next season and I wanted to get my future sorted and come back here and play. It will be better for me to go in the summer and get a pre-season with my new manager and my new teammates.
"It may take my time to adapt and if I went now it might have taken me time to get into the team. It could have been a waste of four months, but I'll never know."
In addition to targeting Scottish Cup glory the Dons hope to secure a second place finish for the fourth season in a row and McLean is keen to erase the disappointment of back to back defeats to Rangers in November and December.
He said: "That was disappointing. It's a while back but it still hurts now. Of course we want to put it right and we are confident. Three points are up for grabs and that's what we are going there for.
"We know we have the players and the squad. We let people down last time and we need to put it right. It's a massive game for us but it's one we will enjoy. We will take the game to Rangers."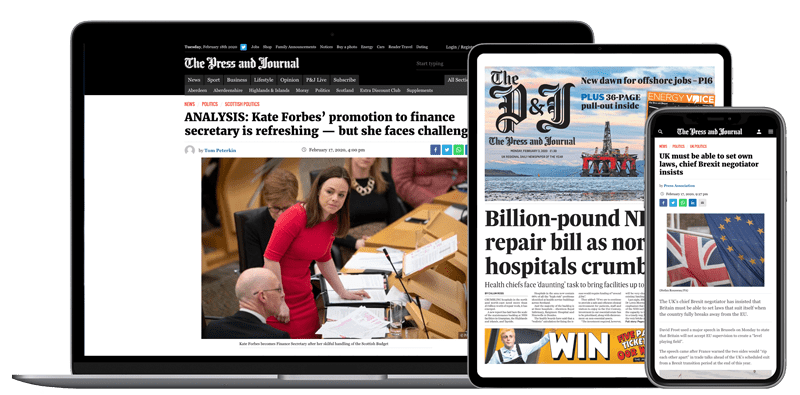 Help support quality local journalism … become a digital subscriber to The Press and Journal
For as little as £5.99 a month you can access all of our content, including Premium articles.
Subscribe