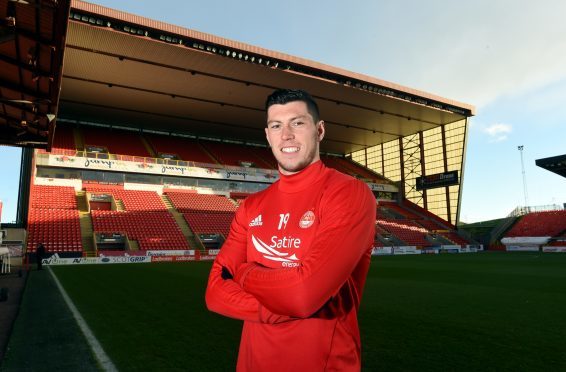 Scott McKenna is on the brink of a first call-up to the Scotland senior squad but it wasn't so long ago the Aberdeen defender feared he was going to be forced to quit football and become an electrician.
The 21-year-old, who signed a new deal on Wednesday that will keep him at Pittodrie until 2023, is expected to be included in Alex McLeish's squad on Monday for this month's friendlies against Costa Rica and Hungary.
McKenna has become one of Scottish football's most exciting prospects and was the subject of four rejected bids from Championship side Hull City in January.
But the Dons defender admitted he was unsure if he was ever going to make the grade following a heart scare in the summer of 2015.
He said: "They thought there was something wrong with my heart and I wasn't allowed to train for three months.
"I got scanned and it turned out to be something called athletic heart syndrome.
"When it was scanned the first time, my heart was thicker than it should have been for a normal person.
"I got re-scanned three months later and it had gone down.
"It is just like any other muscle. If you are training all the time, it will get bigger. I stopped training and it went down.
"The specialist said it was fine to train and I have never really thought about it since.
"It was a concern at the time.
"I was at the club watching all the other boys going out to train and wondering whether I would be able to get back out with them.
"I would have been an electrician like my dad if anything had turned out the wrong way.
"It was a bit of a panic at the time but everyone at the club was great with me."
McKenna says he started the season with the aim of playing five to 10 games for the Dons and admits his step-up to becoming a first team regular at Pittodrie has been completely unexpected.
Ahead of today's match against Partick Thistle at Firhill, McKenna added: "I have certainly surpassed my expectations and now it would be great to get to Hampden with Aberdeen and just getting linked with Scotland is great.
"I was out of the international scene for a couple of years and just to get back into the under-21 side was massive for me.
"So if I do get selected for the senior squad then that would be great but I am happy to involved at any level for Scotland."