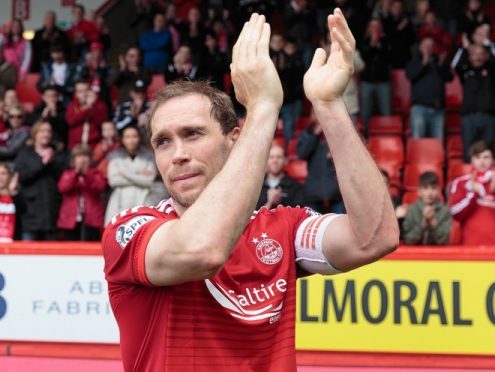 Former Aberdeen captain Russell Anderson believes his old team-mates and manager can upset the odds when they take Burnley in the Europa League next month.
The Dons will take part in their first game against English opposition in Europe since beating Ipswich Town in the Uefa Cup in 1981 when they face Burnley with the first leg scheduled for Pittodrie on Thursday, July 26.
Former Don Anderson knows the Clarets are favourites but is confident Derek McInnes and his players can cause Sean Dyche's side problems.
He said: "Burnley will be favourites and it will be a huge feather in the cap for the players and manager if Aberdeen can progress to the third qualifying round.
"Aberdeen are undoubtedly the underdogs for this game due to the financial gulf between the two clubs but on the pitch I don't expect there to be too big a gulf between the clubs.
"All the ingredients are there for a great game between the two teams. I'm sure there will be a lot of interest from the media as it's an all-British tie. Scotland v England at club level captures the imagination and I'm sure the players are looking forward to it.
"It will be interesting to see how my old manager approaches the first leg where he has home advantage. He knows how important it is to stay in the game for the second leg at Turf Moor and an away goal for Burnley at Pittodrie would have a huge influence on the tie."
Anderson spent the 2004-05 season on loan at Burnley from Sunderland but his spell was curtailed by injury.
However, the former Dons skipper knows Turf Moor will be a testing and passionate environment for McInnes' men.
He said: "I only played a handful of games for Burnley as I suffered a knee cruciate ligament injury but I enjoyed my time there and the atmosphere at Turf Moor was very good.
"When we played Preston in the play-offs the atmosphere for the game there was excellent and given this is Burnley's first game in Europe for more than 50 years it will be a huge occasion for the fans and they will be up for it. Their fans are very passionate about their club.
"There are many similarities between the club. They are around the same size other than financial difference between the two leagues and like Aberdeen, Burnley is a very welcoming club with a family vibe to it.
"It was a nice place to play, train and work and I have nothing but good memories from my time there."