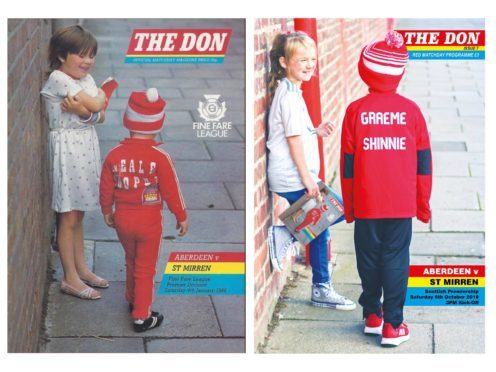 Aberdeen FC have recreated a classic match day programme from when they took on St Mirren back in 1986.
The retro looking programme has been recreated for Saturday's clash with St Mirren at Pittodrie, adding a modern twist, with Dolly's kids Lily and Ollie.
The idea came from an online poll asking the Red Army their favourite cover from the past – and this iconic one from the Aberdeen v St Mirren game on the 4th January 1986 was a clear winner.
To make the story complete, Michael Duncan, the young lad in the original photo,got in touch and explained the background story to that famous cover.
"My grandparents lived just across the road from Pittodrie, just behind the car park, so when visiting them, I would often pop across to Pittodrie. My Grandma, Jenny Duncan, used to take us to games all the time and we would sit in the stand above the tunnel – the old wing stand. It was quite a strange view you got because you were looking straight up the pitch.
"Other times, I would sit right beside the tunnel. I used to wear my football boots and shin pads to the game just in case they needed a sub! I remember Alex Ferguson used to stop every game and ask if I had my boots on just in case he needed me. It became a running joke, every week.
"My Grandma used to run the community centre just along the road and quite often the players would drop in and have their dinner and help out if she was organising a fundraiser. We got to know quite a lot of the players. She was well known for the work she used to do between the club and the community.
"Jim Leighton was my favourite player and I would get his gloves at the end of the season – they always had big holes in the middle of them! I also knew George Adams who was the scout at the time, Derek's dad. He would come and watch some of my school games. I often got old strips and boots from him and the players.
"People could not believe we had that close a relationship with the players and staff.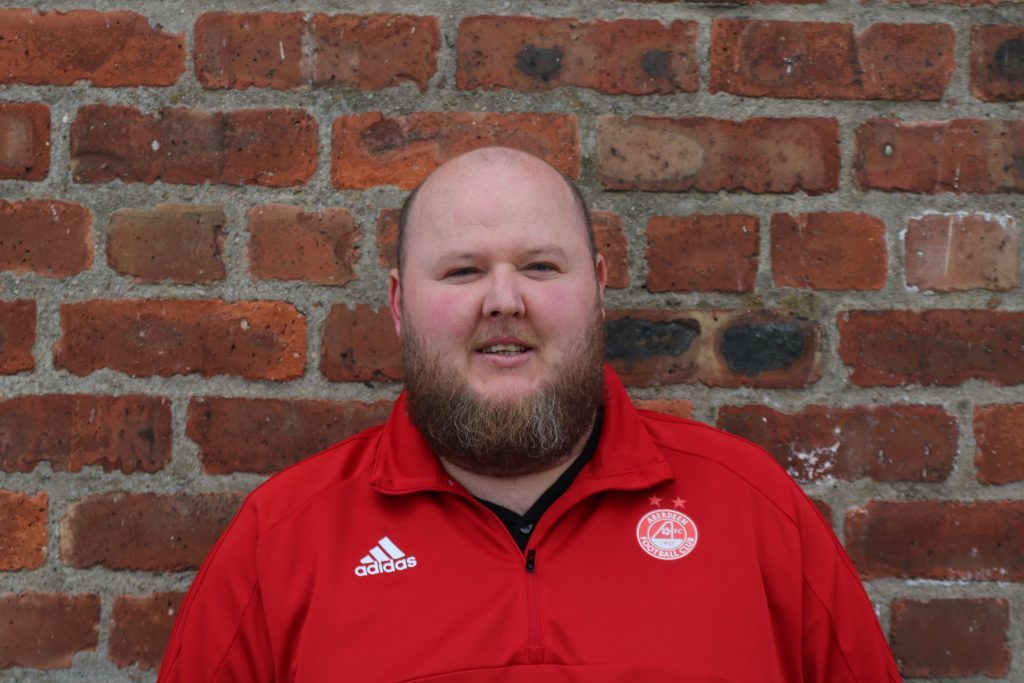 "It was actually my sister's tracksuit, but she had out grown it, so it was handed down to me! My sister, also called Jenny, was a massive fan of Neale Cooper. She even got her hair curled to be like him! Like everyone we were devastated when we heard the news of his death recently. He was such a great guy who I had spoken to on many occasions.
"I remember the Scottish Cup final in 1986 against Hearts, she took a good luck cake to the cup final for him! Unfortunately she never got a chance to see him beforehand, so after the game, when they were doing the lap of honour, she took it upon herself to go and give him the cake. Jenny managed to side step the police and stewards and made it all the way onto the field! I am not sure you would be able to do that nowadays! So Neil got his present. If you ever wondered why Neale Cooper was running around Hampden with a cake you know now!
"Anyway, that day of the photo. From what I remember Aberdeen had won the Skol Cup against Hibs in 1985 not long before. My Granny had seen that the players were in, so we went across to try and get some autographs. It was something we did quite regularly.
"I put the tracksuit on and we raced across the road to see the players. Whilst we waited for them to come out, my sister, lent against the wall and got stuck on a nail. You can actually see that in the photo and that is why we are laughing. Then when they players came out Jenny could not move. I was too scared to go and speak to them myself, so we missed the players that day because she was stuck to the wall! I was raging!
"I remember someone from the club coming out and taking a photo and wanting to speak to our parents. I thought I was in trouble for something. Lo and behold, they asked if they could use the photo on the front cover of the programme.
"I was only five at the time, but I remember the incident very well and being on the front of the programme. My friends at school were well jealous.
"I was delighted when I saw on social media that the club were going to remake the cover."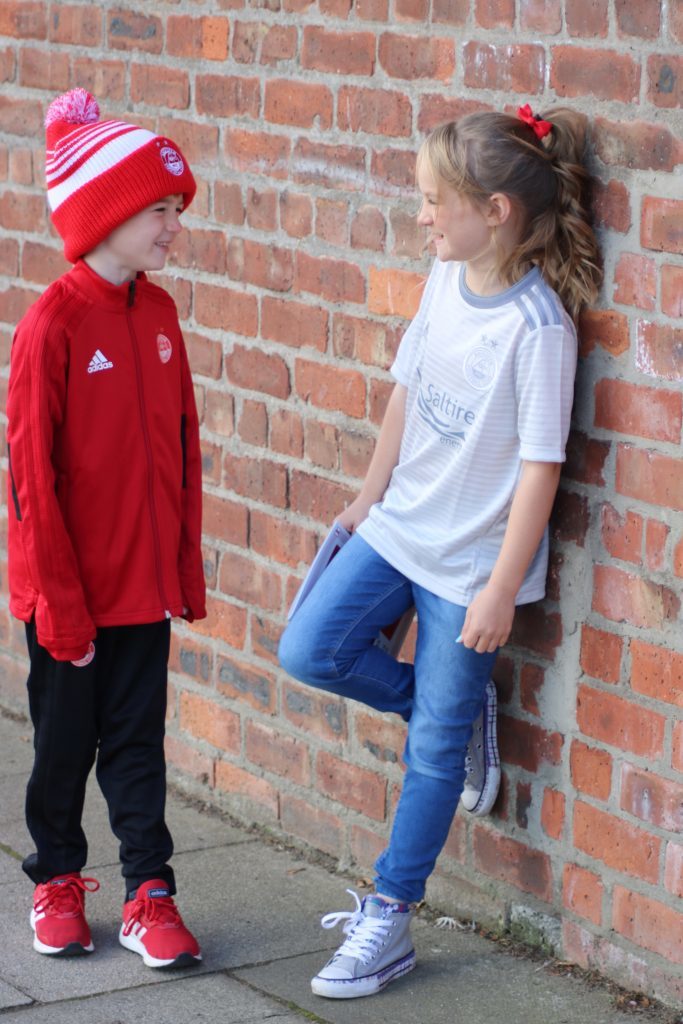 For the record, Aberdeen won the game 3-1 on a snow covered surface. Eric Black scored twice within the first 20 minutes, the first of his two goals came after just 100 or so seconds. Gallacher pulled one back for the Saints on 55 minutes, but three minutes later, Peter Weir added a third and that was how things finished. Aberdeen would go on and do a cup double that season, beating Hearts in the Scottish Cup Final, Neale Cooper getting presented with a winners medal and a cake after the game.
04/01/1986 Fine Fare Premier Division
Aberdeen 3 – 1 St. Mirren Kick Off: 3:00PM
Black 2, Black 19, Weir 58. Gallagher 55
Attendance: 11,500 Venue: Pittodrie Stadium
Aberdeen Teamsheet: Leighton, Cooper, McQueen, Stark, McLeish, Miller, Black, Gray (Falconer), Miller, Bett, Weir.
St. Mirren Teamsheet: Money, Wilson, Abercrombie, Rooney, Godfrey, Cooper, Fitzpatrick, Mackie, McGarvey, Gallagher (Speirs), Winnie.