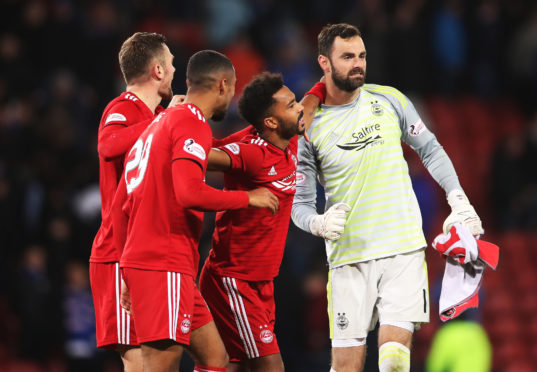 Joe Lewis does not care if Aberdeen's football is not always pretty, so long as they are picking up wins.
The Dons have appeared more defensive in some games but Dons goalkeeper Lewis stresses this is not down to an edict from the coaching staff, rather a desire to stay in games as long as possible.
Goal-laden games are Lewis' idea of a personal hell and Aberdeen have done a good job of avoiding that of late, keeping four clean sheets in their last eight games.
Lewis said: "You've got to stay in games, you're not always going to be dominating games. You want to, you'd like to, and that's what we're striving to do and working hard to improve on. But you're not always going to be able to do that and when you're not dominating games or teams are having possession, you need to be solid, organised and difficult to break down. That's what we have been.
"Last week, we had three wins and I had very few saves to make in the three games. I can think of two saves I had to make. That's good play from our team. That gives the team every chance of winning games and you can build on that going forward. The last thing you want to be doing is scoring three or four goals and not winning games, drawing 3-3 or losing 3-2.
"From a defensive point of view that would be my idea of hell. I've played in teams like that and it's not great for a goalkeeper to be involved in. At the moment, being in a team that is hard to beat and organised is enjoyable. It might not be pretty to watch but that's the side of games I enjoy.
"We are striving to improve. We had a great week of results but we know that there's a lot more to come from ourselves. The positives are that we've been defending well and are hard to beat. When you're like that you give yourself every opportunity to win games, which we have done. We've scored six goals last week so I don't think it's as bad as some people make out."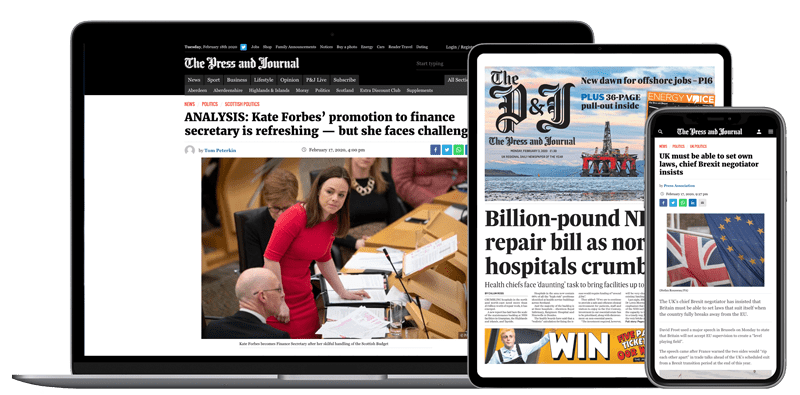 Help support quality local journalism … become a digital subscriber to The Press and Journal
For as little as £5.99 a month you can access all of our content, including Premium articles.
Subscribe