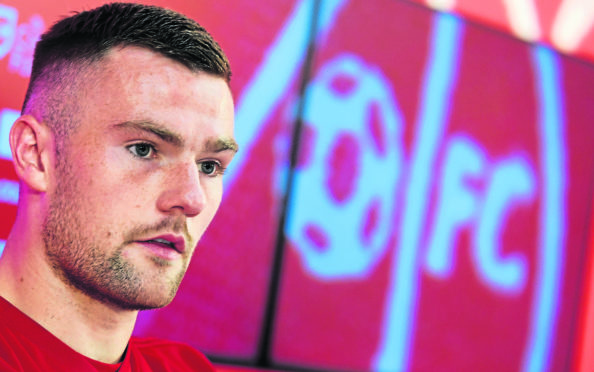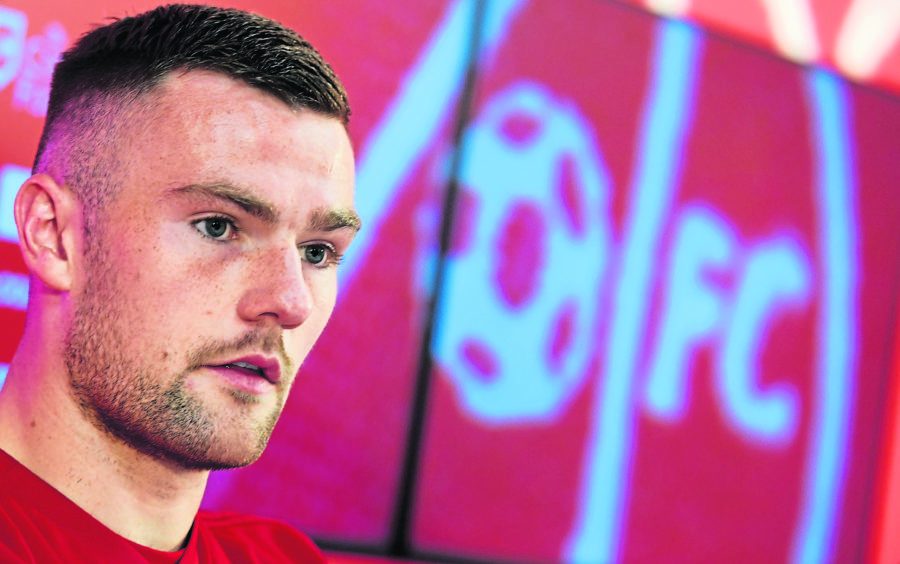 Aberdeen can make their Motherwell mauling the best thing that could have happened by bouncing back and winning the Betfred League Cup final on Sunday by beating Celtic at Hampden.
Derek McInnes was furious with his side's performance at Fir Park and it's not hard to see why.
They were off the pace and the goals they lost were of the amateur league variety.
I've been involved in a few games like that in my time and I can assure you the bus journey back home after a result and performance like that is a sombre and sobering one.
I've no doubt at all the Dons players will be hurting but they have to channel that frustration and disappointment into something palpable and positive.
There will be more than a few Aberdeen players who are nervously waiting for the manager to pick his starting 11 after their performance at the weekend and I'm sure the Dons boss and his assistant Tony Docherty will be assessing very closely which players look as if they want to make amends in training this week.
If I know anything in football it is results like the one Aberdeen suffered on Saturday sharpen the mind.
Any spring in the step the Dons players may have had has been dented but that may not be a bad thing as focus will, quite rightly, be on making amends now and what better way to do that than by winning a cup?
The players are not immune to criticism and they know they let their fans down badly at the weekend.
The last thing they will want is to repeat it with another poor showing in a cup final.
There are no guarantees in football but the Aberdeen players know whatever the outcome this weekend, they have to be much better than they were against the Steelmen.
The manager will have spent the weekend reviewing the video nasty from Fir Park and I'm sure a debrief has been held on what went wrong but he won't use the weekend as the proverbial stick to beat his players with.
The same group who were so poor on Saturday beat Rangers in the semi-final and knocked out Hibernian at Easter Road in the quarter-final to set-up Sunday's big date against the Hoops.
The manager will spend the next couple of days reminding them of that fact and building up the confidence again.
Aberdeen are a good side who had a bad day and the best way to prove that is by giving Celtic a real test at Hampden.
It's easier said than done as no side has managed to lay a glove on Brendan Rodgers's side domestically so far with the Hoops boss boasting a 100% winning record from the six trophies his team has competed for since he arrived in Scottish football.
Aberdeen, more than any other side, have pushed Celtic hardest of all and, while they've come up short so far, they have been getting closer.
Their first League Cup final two years ago was a huge disappointment but the Scottish Cup final in 2017 was a classic and showed the level the Dons are capable of reaching on their day.
Last season they won at Parkhead on the final day of the season to spoil the title party and secure second place and they only lost 1-0 there when the two sides squared off earlier this season.
The team has changed since then of course and, while no two games are the same and the circumstances are very different for a cup final, the players who were involved that day would do well to remember how sweet that feeling was and focus on doing all they can to enjoy an even better feeling come Sunday night.
I can't promise an Aberdeen win. I wish I could.
But I'm sure I will see a competitive and much improved Dons team at the national stadium.
Hopefully, the improvement will be good enough to win the cup.