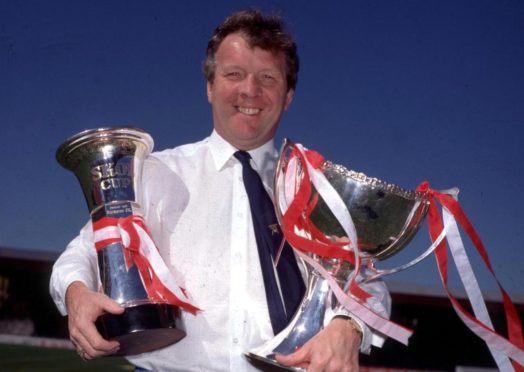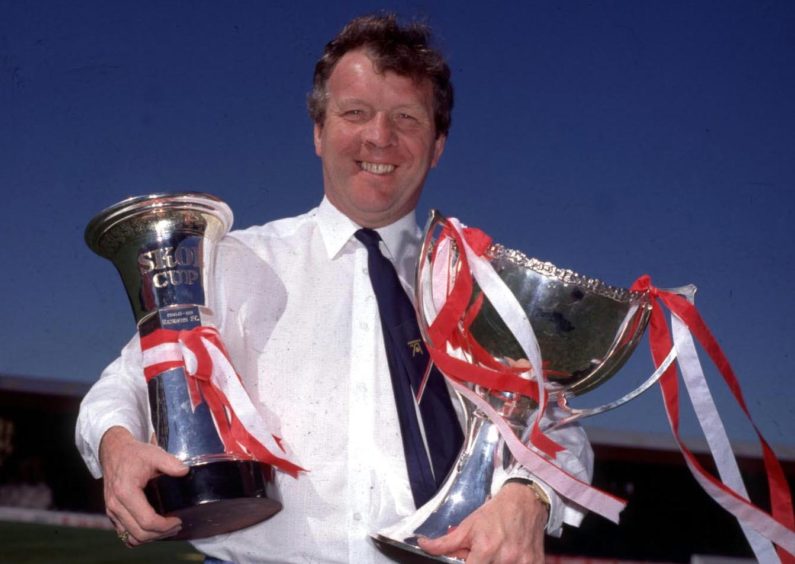 It was a case of third time lucky for Aberdeen in the League Cup in 1989 following victory at the third attempt in a Hampden trilogy which is still remembered fondly today.
Paul Mason emerged the hero for Alex Smith and Jocky Scott's side with his double giving the Dons a 2-1 win after extra-time against Graeme Souness' side.
It was the first trophy of a cup double campaign but Smith believes the seeds of victory were sown in the 3-2 defeat to the Gers a year earlier.
He said: "The two League Cup finals we were in charge of were fantastic, as was the one Ian Porterfield led the team for in 1987.
"When we reached the final I felt confident in the team and thought we had a great chance of winning the competition. Rangers were a strong side though, and the game was a real end-to-end affair.
"I knew, watching it, that it could go either way and when Ian Ferguson, a former player of mine, scored to put Rangers 2-1 up, I felt as if it was a dagger in my heart. How could he, of all people, do this?
"Davie Dodds equalised, for the second time, but it wasn't to be as Ally McCoist scored with five minutes remaining to win the cup again for Rangers.
"Following the penalty shoot-out the previous year it was a sore one to take but I knew we had matched them and it just hadn't gone our way.
"Losing again did take its toll though, and it took us a while to rediscover our inspiration and belief we could win things again.
"It was at this point we started to push some younger players towards the first team to bring some freshness to it."
The third and final act in 1989 was the redemptive act for the Dons in this memorable sequence and it was a new-look side, still boasting the steel of the halcyon days of Gothenburg, allied to some fresh impetus, which delivered.
Smith said "I made the decision the day before the game to play Eoin Jess, then just a raw 18-year-old, in the final. I took him aside during training the day before the game and asked
him if his parents were coming to the game.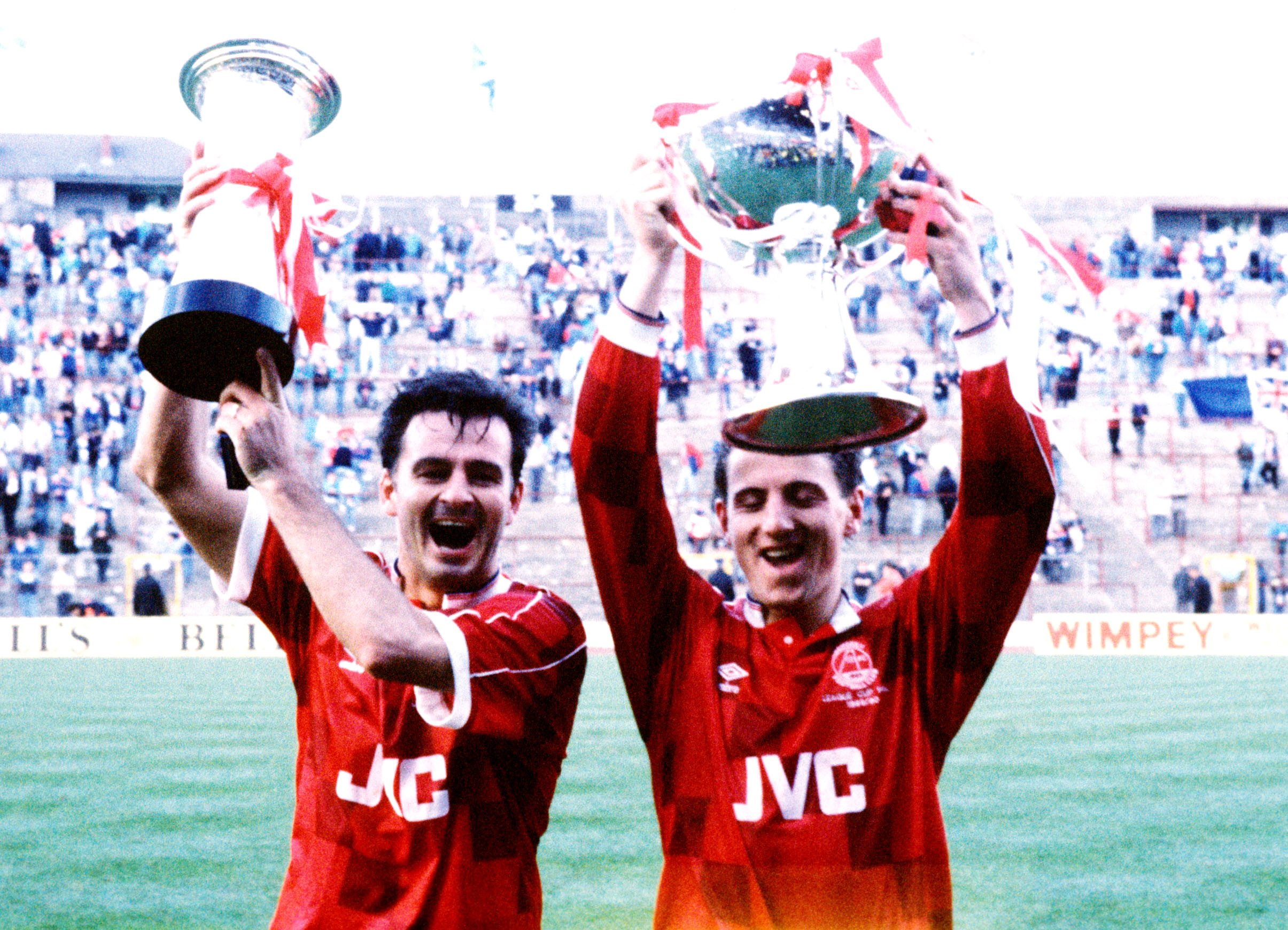 "He said they were and I told him 'Good, because you're starting up front. If you can get word to your mum and dad then great, but tell them not to tell anybody'. I had faith in him and he repaid it in style.
"He was sensational in the final for a player so young on a stage that big.
"My heart sank when George Smith, the referee for both League Cup finals we played in, awarded a penalty to Rangers in the final after Paul Mason had given us the lead and I worried history was going to repeat itself for us.
"But I underestimated my players. They showed they could handle the pressure by taking the game to extra-time and winning it thanks to Mason's second goal of the game."
Winning the cup was a big moment for Smith in his tenure at Pittodrie with the club going on to clinch the Scottish Cup six months later.
He said: "From the moment Mason's second goal went in I knew we were going to win and it felt so sweet to see these players come back from the disappointment of the two previous finals.
"It seems Graeme Souness knew it too. I was serving a touchline ban and so was he. We were both in the directors' box for the final and he got up before the match finished, shook my hand and congratulated me on winning the cup.
"That meant a lot to me, Jocky and Drew. I was fortunate enough to win three cups as a manager and to beat men of the calibre of Jim McLean, Souness and Billy McNeill is three feathers in my cap which I'm hugely proud of.
"My only regret is that these wonderful Dons players did not win the league championship the following season. They deserved to."