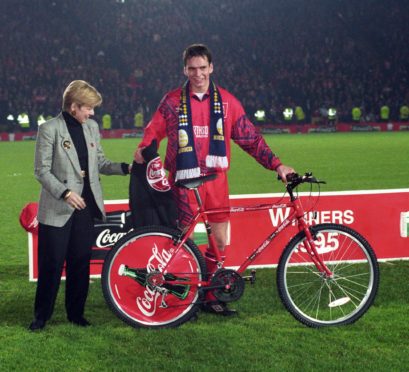 Both of them have been talented youngsters making their mark in the red of Aberdeen.
Stephen Glass and Lewis Ferguson, albeit two generations apart, share a great deal of similarities.
The former broke into the Dons team at the age of 18, following a loan spell at junior side Crombie Sports, and made himself a first-pick for manager Roy Aitken. Ferguson has done likewise, moving from Hamilton Accies in the summer and making his debut at the same age in the Europa League.
While still only 19, Glass delivered a man-of-the-match performance in the 1995 League Cup final, a 2-0 win over Dundee made all the sweeter by the fact he grew up as a fan of their close rivals United.
Ferguson's goal against Rangers – the club his father Derek and uncle Barry played for – is the reason the Dons are back at Hampden to face Celtic. Could there be a hint of destiny about it?
Glass said: "He looks a really talented young player and I can see him developing into an important player for Aberdeen. To get the chance to play for Aberdeen at that age and at the top end of the league, there's not many better places to be playing football.
"I saw him against Burnley at home in the Europa League and he's proving to be a valuable player. He's knocking goals and is a match-winner; he's coming from a football background too, which helps.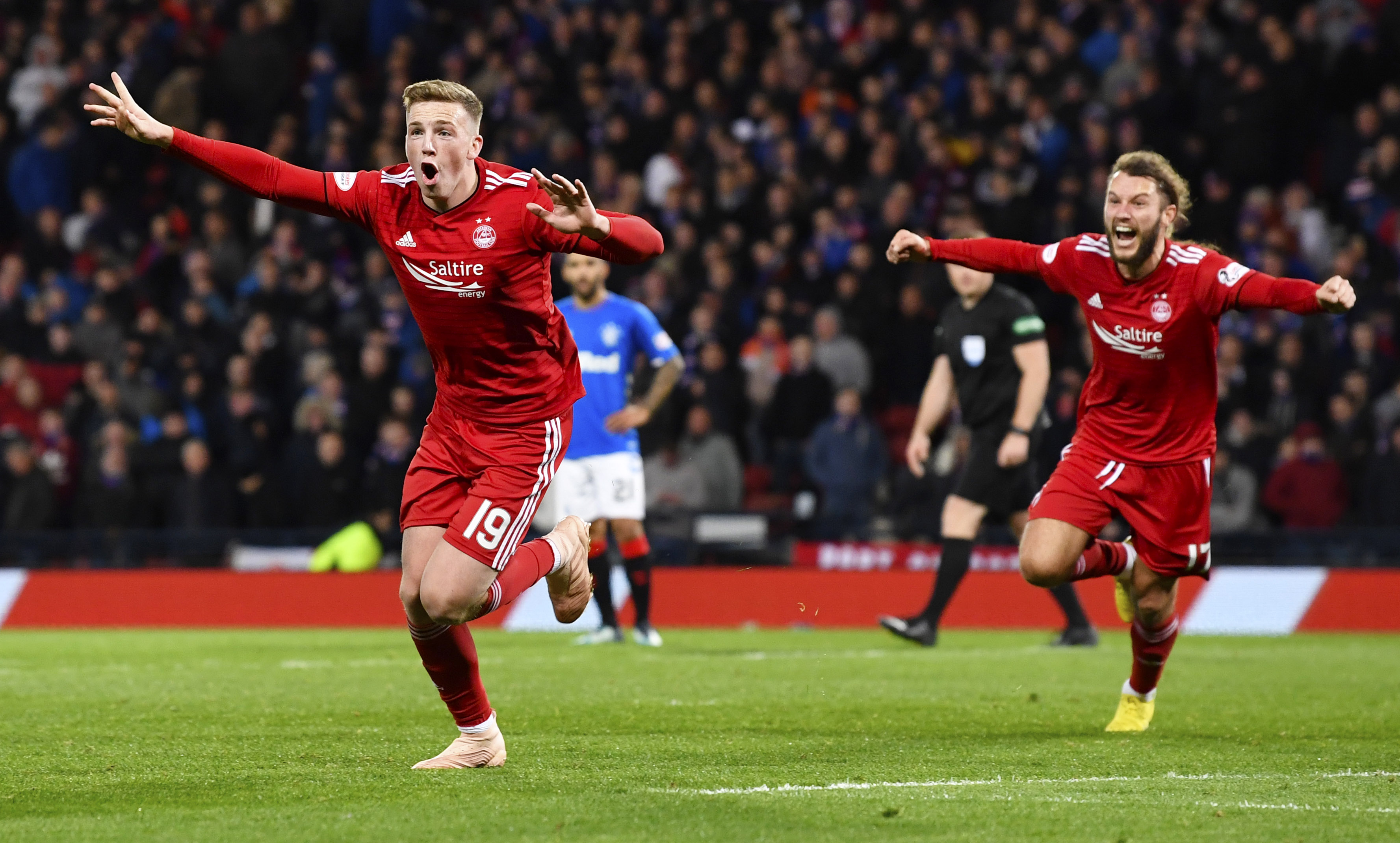 "Some people might not have been as brave as Derek to put him in. But Derek probably knew what he could do when he brought him and while he's learning about what being a professional looks like, if he keeps doing what he's doing, hopefully he'll have a long career like Derek."
The 23-year anniversary of the 1995 final came on November 26, a convincing victory for Aberdeen which up until 2014's League Cup triumph, was their last major trophy. His reward for setting up both goals for Billy Dodds and Duncan Shearer was infamously a bicycle gifted by sponsors Coca-Cola, which was gifted back to the Dons four years ago to raffle off for over £2,500, as Glass wanted to raise money for the Pittodrie youth setup that had done so much good for him.
Aitken's team beat Rangers en-route to the final too, winning 2-1 in the last-four, and it is a run which 42-year-old Glass reflects on fondly.
He said: "There's a little bit more media attention and a bit more activity around the club. You're being chased for tickets and the club will be trying to look after everyone. It will be more normal these days, as Derek has had the group through that plenty of times and can control the environment, so that on match-day all you have to focus on is winning the game.
"The first thing you want to do in a cup final is do yourself justice. That's heightened in a cup final because your family are there. It went really well out there for us and we were easily the better team. It was as comfortable as you could get in a cup final. It is meant to be that way, playing a team from a lower league, but if you don't look after business you're going to get beat.
"Looking back now it is probably a bit strange, getting the bike. At the time I was just going where I was told. I went to celebrate with the group and that was always the most important thing to me, the team. I was grateful to be part of such a good group and to be able to send the punters home happy.
"The bike was raffled off last time Aberdeen were in a cup final. My father-in-law looked after it and I thought it would be a great idea (to give it back), as I would do anything to help the youth side of things."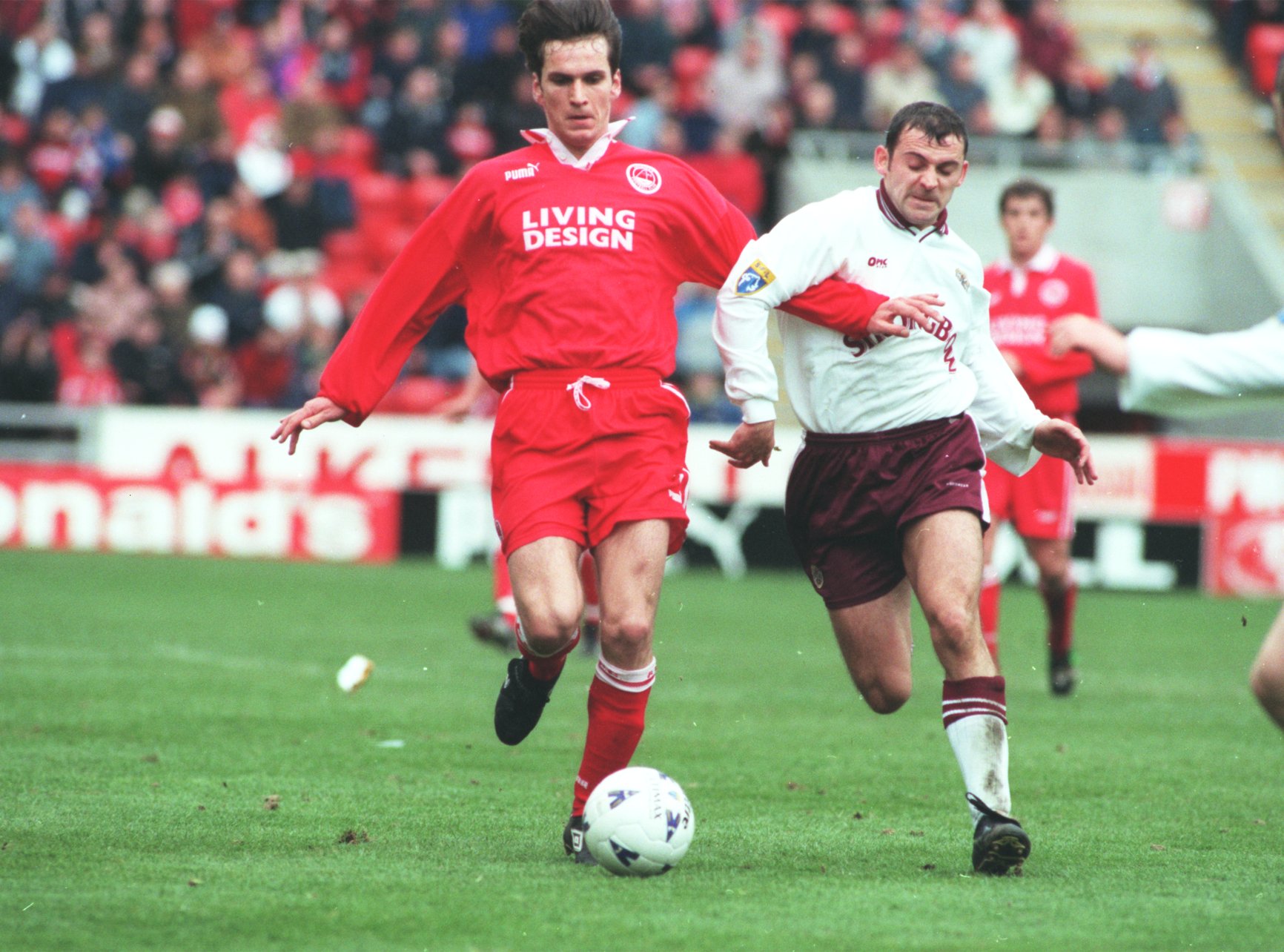 Glass, who has been in America for the last five years and is now under-17s coach at MLS side Atlanta United, moved on from Pittodrie for Newcastle in 1998, netting the Dons £650,000 in compensation. At the time, it was a natural progression for the flying winger to make.
Glass added: "To go to a club with 50,000 people in every week, in a city where everyone follows that team – it was more than enjoyable playing for a club like that. My greatest memories throughout my career are meeting great people at different clubs and I'm fortunate to have played for some great clubs. Learning about, and being part of, these clubs is my greatest memory."