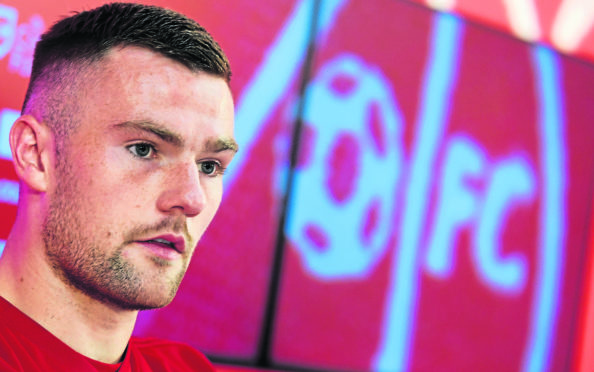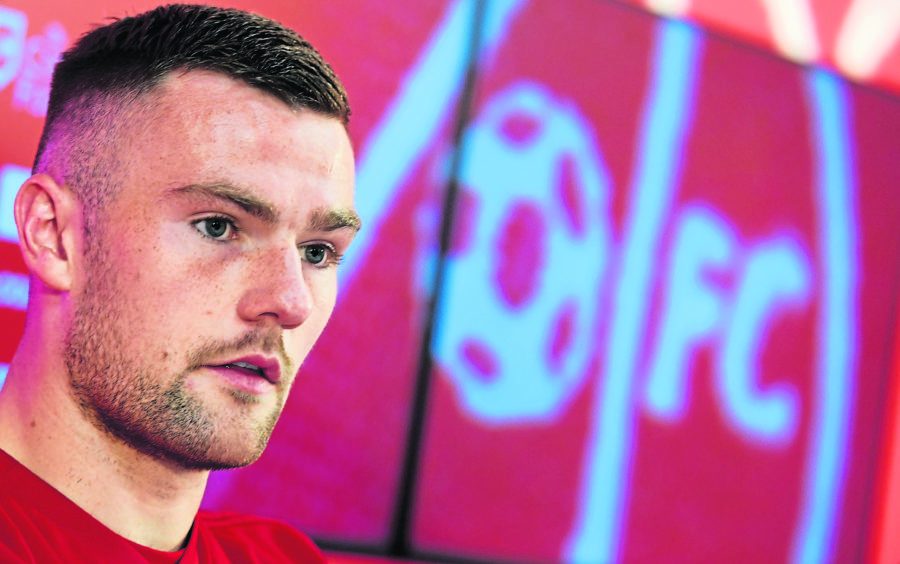 Aberdeen defender Mikey Devlin was sent to London yesterday for a second opinion on his foot injury.
Devlin has been sidelined since the international break in November, after picking up the injury on international duty and looks to be out until after the winter break.
Manager Derek McInnes gave the OK for Devlin, a January signing from Hamilton Accies, to fly to the English capital for a further update and hopes for some positive news.
McInnes said: "We've sent him to London to see a specialist and to get some advice on his injury. Not through any real necessity or panic, it's just to get a gauge and a second opinion on where they think his injury is at. He's not involved against Dundee, he'd have to be a doubt for Saturday. Gary is out for Dundee, but we feel he's got a chance for Saturday. Hopefully we can get some positive news about Mikey and he can be actively playing a part in some of the games left before the winter break.
"His injury is as we thought. It was a little tear on the tendon, but we were told that was an injury that could maybe respond to treatment quickly, but there was a chance it could take six weeks. We obviously tried to get him ready for the cup final but it was clear that without doing too much work he wasn't going to make that. We came right off that again and we're just starting to start up his work and hopefully he'll be closer to playing in the next week or two."
Devlin, alongside Gary Mackay-Steven, Frank Ross, Mark Reynolds and Tommie Hoban, will miss out in tonight's game against Dundee, which will pit McInnes against his former colleague Jim McIntyre again.
McIntyre worked with McInnes at Bristol City and was Ross County manager until September last year. After a year out of the game, he was hired as Neil McCann's replacement at Dens Park in October.
McInnes said: "I think he maybe had one or two opportunities that weren't quite right for him. I speak to him every other day really, especially when he was out, and I think it's important that as a manager you wait for the right opportunities. Maybe one or two things he could have been a good fit for didn't materialise.
"People recognise good work by good managers and Jim, for me, always carries himself and has a reputation for doing a good job wherever he's been. He was out for a year but it's worth the wait if you get the right club. I know how enthused he is about taking Dundee on."