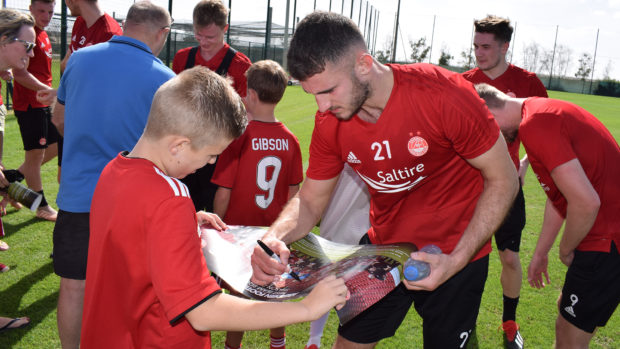 Forgive the awful pun, but yesterday was a fan-tastic day.
The morning started off with an open training session from Aberdeen at the Jebel Ali Centre, where supporters were invited along to meet players and staff at the end.
A good 70 or 80 fans – young and old – ventured out into the middle of the desert to meet the Dons, where they were given posters and photos of the squad to have signed.
Several Dons players stopped and chatted to those in attendance and the atmosphere was one of relaxation, after an intense 90 minutes work for the squad.
Dons in Dubai video diary: Jamie and Sean on Aberdeen's day with their expat fans
The afternoon was something myself and my colleague Sean Wallace from the Evening Express had been looking forward to for most of the trip. We had tickets to Palestine v Australia in the Asian Cup; we felt while we were there and it was on in the same city, we ought to take advantage of watching football as punters for once.
Going to a football game in the Middle East was new to both of us and we were not sure what to expect. But entrance to the Rashid Stadium was relatively smooth and we were perched in what was supposed to be the Australian end, but there was a good mix of both supporters in the stand.
The lack of segregation by no means dimmed the atmosphere or prompted any trouble. Palestine fans were in the majority and had a few large pockets around the ground. They made themselves heard throughout, even when Australia bolted to a 2-0 lead in the first half through Jamie MacLaren and Awer Mabil.
There appeared to be some issue with getting everyone in on time, as fans continued to stream in throughout the first half and some only caught the tail-end of the opening 45. The result was never really in doubt and a third goal late on from Apostolos Giannou rounded off a comfortable afternoon's work for the Socceroos.
Scottish interest was plentiful, with Hibernian's Mark Milligan and MacLaren involved alongside Celtic's Tom Rogic and former Ross County midfielder Jackson Irvine.
It was those in gold and green who went away happy but even for a neutral like me, the atmosphere made it a great day no matter the scoreline.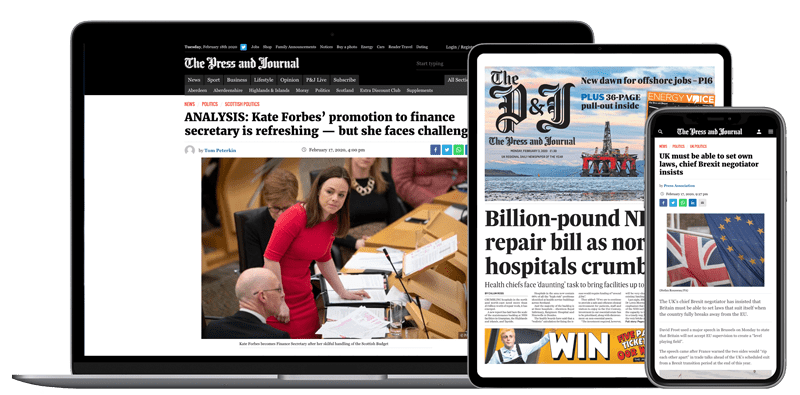 Help support quality local journalism … become a digital subscriber to The Press and Journal
For as little as £5.99 a month you can access all of our content, including Premium articles.
Subscribe