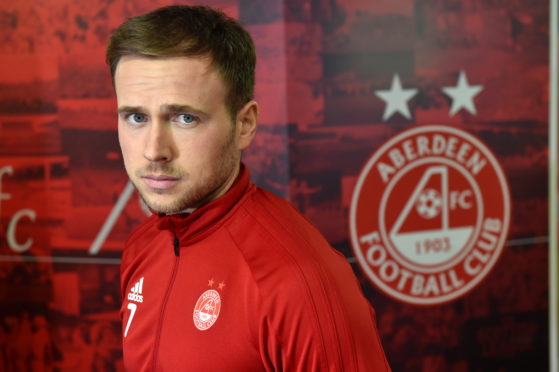 Greg Stewart wants to pick up his goalscoring form again before deciding if his long-term future is at Aberdeen.
The on-loan Birmingham City striker is available on a pre-contract but insists his priority is replicating the goalscoring form he showed at Kilmarnock in the first half of the season.
He netted eight goals in 16 games for Killie, prior to being recalled by Birmingham who had hoped to sell him in the January window. When that did not materialise, loan moves back to Killie or Aberdeen – where he spent last season – were on the table.
A sense of unfinished business lured him back to Pittodrie but any commitments over a permanent move north are on hold.
Stewart said: "The aim is to continue the form I showed in the first half of the season and I'll be happy if I can just keep that going. I certainly haven't spoken about anything past the summer as I need to concentrate on what I can do for Aberdeen now and what happens will take care of itself.
"If I get the chance to sign for longer then great but that is not something that I'm at all worried about. I'm one of those players who needs to be playing every week as I seem to feel sharper and fitter if I am and you get about the pitch more.
"It's been a weird couple of weeks but I'm here now and just looking forward to the rest of the season. I didn't know what would happen when I got called back to Birmingham then when the chance to come back to Aberdeen it felt like unfinished business.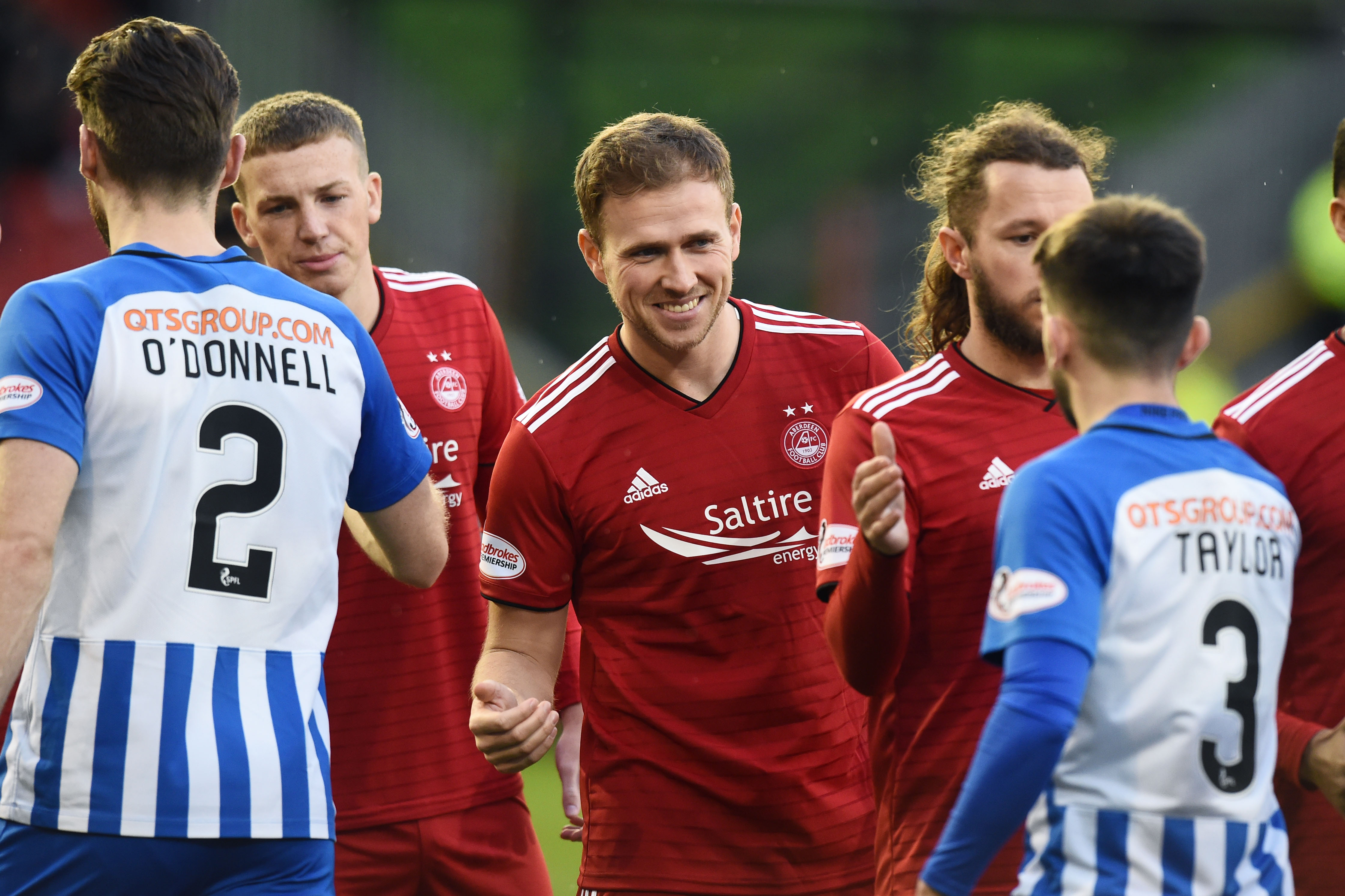 "Because of what happened the first time here I wanted to come and put that right so I felt I couldn't turn the opportunity down. I felt I could have done more last season and all that's on my mind is showing that and doing well for the team."
Kilmarnock boss Steve Clarke raised eyebrows over the move, given he had performed so well during the first four months of the season in East Ayrshire. Stewart has nothing but praise for the staff at Killie and hopes a run in his favoured striking role can see his run of goals continue.
He said: "I felt as though learnt from the experience as a person and a player that it's not always hunky dory in football. It was a good time for me at Kilmarnock and I respect the things they are doing at the club as it's a great bunch of boys and really good behind the scenes as well.
"I don't know if the team suited me playing there this season but I played off the striker more during my time at Kilmarnock. That's where I play my best I think and if I can play there here then hopefully I can reproduce what I did at Rugby Park."
Meanwhile, Sunderland are reportedly in talks with Celtic winger Lewis Morgan with a view to bringing him in loan. Morgan had been linked with the Dons but has worked with Sunderland manager Jack Ross during his time with St Mirren.