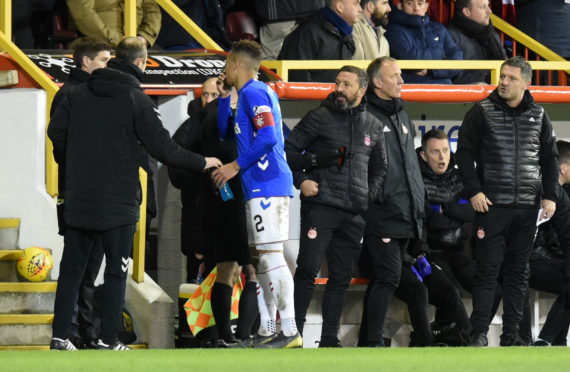 Aberdeen assistant boss Tony Docherty labelled Rangers' claims pictures close to their dressing room were changed as "absolute nonsense" and their celebrations were excessive.
Reports emerged yesterday that pictures had been put up close to the away dressing room at Pittodrie, reflecting the Dons' 1-0 win over Rangers in the Betfred Cup semi-final back in October, and Gers defender Connor Goldson claimed the players used it as motivation.
Docherty, who took yesterday's press conference rather than manager Derek McInnes, refuted those claims, insisting pictures around the stadium are changed regularly and nothing was done specifically for the game. He also admitted the Dons staff were surprised at the level of celebration coming from the Rangers dressing room and McInnes spoke to counterpart Steven Gerrard.
Docherty said: "The history of the club is so important but we had to build our own history; the first thing we did when we came in was we changed most of the pictures. We kept the most important ones from the past but we constantly change the ones along the corridor.
"We certainly didn't do anything specific for that game. I've got to refute that – it's absolute nonsense. There's ones from the cup final as well against Celtic. If that's acted as motivation, I can't comment on that, but we didn't play any part in putting any pictures up that would upset people.
"We were surprised at the level of celebration. Any team is entitled to celebrate, particularly a game as ferocious as that, but we were surprised at that. Our manager spoke with their manager and that will remain between the two of them. No-one went into anyone's dressing room. There probably was more celebration than we'd seen on any other occasion but it's not a big thing."
He added that the Dons remained respectful after their wins against Rangers at Hampden Park and Ibrox last year.
While Rangers appealed the red card given to Alfredo Morelos on Wednesday night, Aberdeen opted not to do the same with defender Scott McKenna.
Docherty said: "The manager asked the staff and we thought McKenna merited a red card, so there was no point. If there is an injustice there then yes, you appeal it, but we felt both merited red cards. I thought McGregor's (on Ferguson) was a penalty kick – what happens beyond that is not my jurisdiction."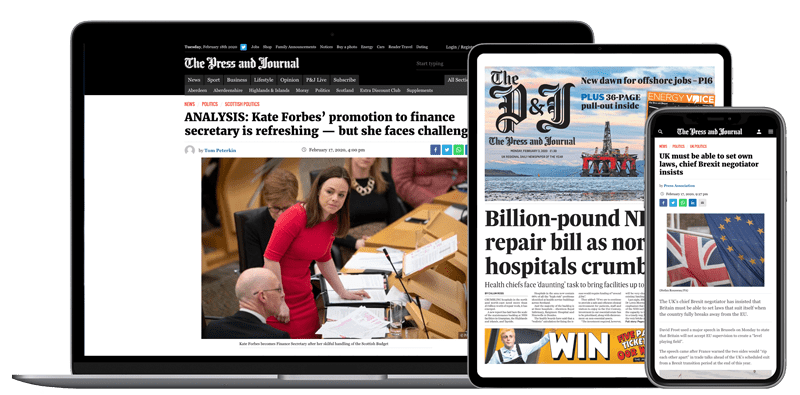 Help support quality local journalism … become a digital subscriber to The Press and Journal
For as little as £5.99 a month you can access all of our content, including Premium articles.
Subscribe