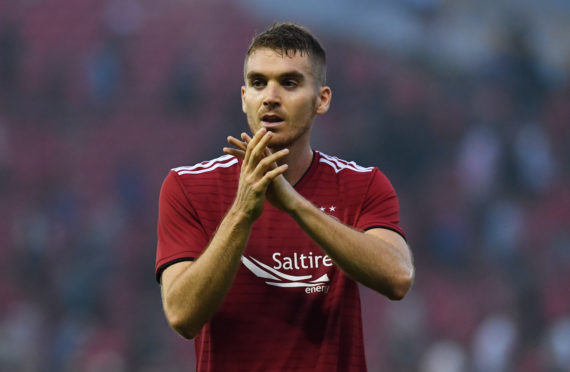 Aberdeen boss Derek McInnes has not ruled out bringing Tommie Hoban back to Pittodrie once he is over his latest injury setback.
Hoban was ruled out for the rest of the season last week after suffering a cruciate ligament injury against St Mirren, with the defender due to return to parent club Watford for surgery.
However, his contract at Vicarage Road expires in the summer and McInnes hopes he bears the Dons in mind when considering his next move. He also expressed great sadness for the 25-year-old, who missed a year of football with the Hornets due to a similar injury on his right knee, while he dislocated his shoulder with Aberdeen earlier this season and missed four months.
McInnes said: "Tommie has come through so many injuries. He's never had any bother with this knee before and it's tragic, how unlucky he's been. He does everything right; he puts everything into his training and lives his life right. It's so galling he's had so much bad luck.
"It's a reminder to all my players that you never know the day. You see some players come and go and don't appreciate their career. He does. It's really tough for him and I'm gutted. I've got no doubts he'll come back from it but it would be remiss of me not to say how deeply upset we all were at the news.
"It seems so unfair when you see someone put so much into being a footballer. He's with us until the swelling goes down and will be operated on in London in the next two weeks. Watford will pick up and look after him. It's not up to me to put words into Watford's mouth but as we would and with any club, they'll look after him through his rehab until he's fit and available again. He'll be looked after.
"I thought it would have been a long-term option. I've told Tommie once he does his rehab, we'll be here for him if he wants to come back. He'll no doubt have options but I'd like to think we could get a chance to work with him again. He's been strong enough to come through difficult hurdles before and he's young enough in his career to do it.
"Hopefully he comes back more motivated to do well and someone gets the benefit of it. Whether that's us or someone else, I wouldn't rule it out."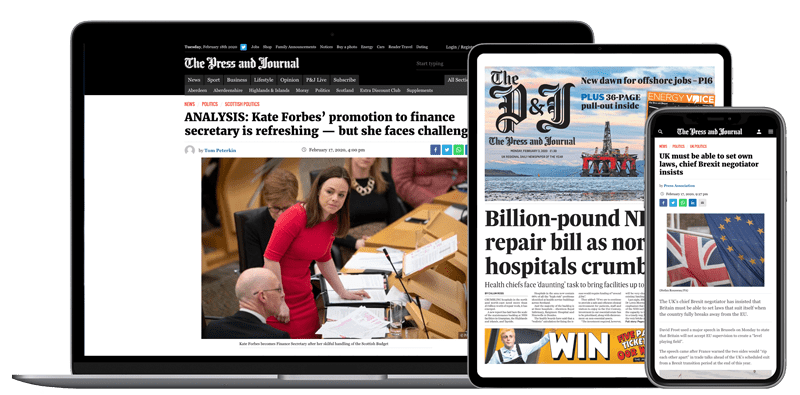 Help support quality local journalism … become a digital subscriber to The Press and Journal
For as little as £5.99 a month you can access all of our content, including Premium articles.
Subscribe