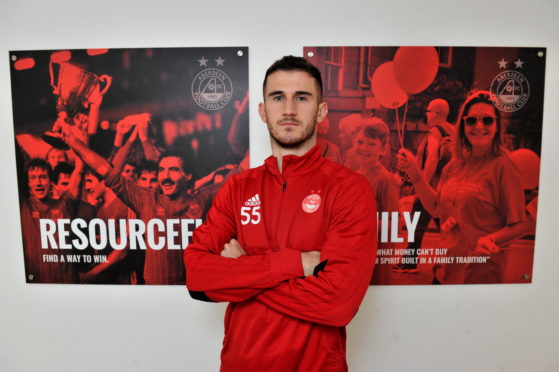 The injury jinx at Aberdeen this season has at times left them putting square pegs into round holes.
However, Dominic Ball feels he has more than fitted in when he has been called upon.
Ball, ostensibly a defensive midfielder, has been filling in at right-back with Shay Logan missing for an extended period after an ankle operation.
The on-loan Rotherham man, in his second spell at Pittodrie, has enjoyed a far more fruitful campaign than the last, with the 28 appearances he has made this season comfortably exceeding his tally from 2017-18.
It has been a challenge to remain in the right mindset, never knowing when he might be called upon, but Ball feels he has shown his dependability to Aberdeen manager Derek McInnes.
Ball said: "You're filling-in for players who aren't available and then when they come back into the team, you're out. For me it's about doing my job for the team and in the last few games I think I've done that.
"The mental side in football can change every day as I've been in for few games, then out for a few and dealing with that can be mentally challenging. You do have to be strong because if you are in for a couple of matches then left out it can affect your motivation.
"I've had to keep myself right and I feel I've played the majority of the big games this season which means I've not got too low or too high. For example whatever the result is against Celtic you can't let it affect you because we have got to face Rangers at Ibrox three days later. We have to be ready to play them and make sure that we get to the semi-final of the Scottish Cup."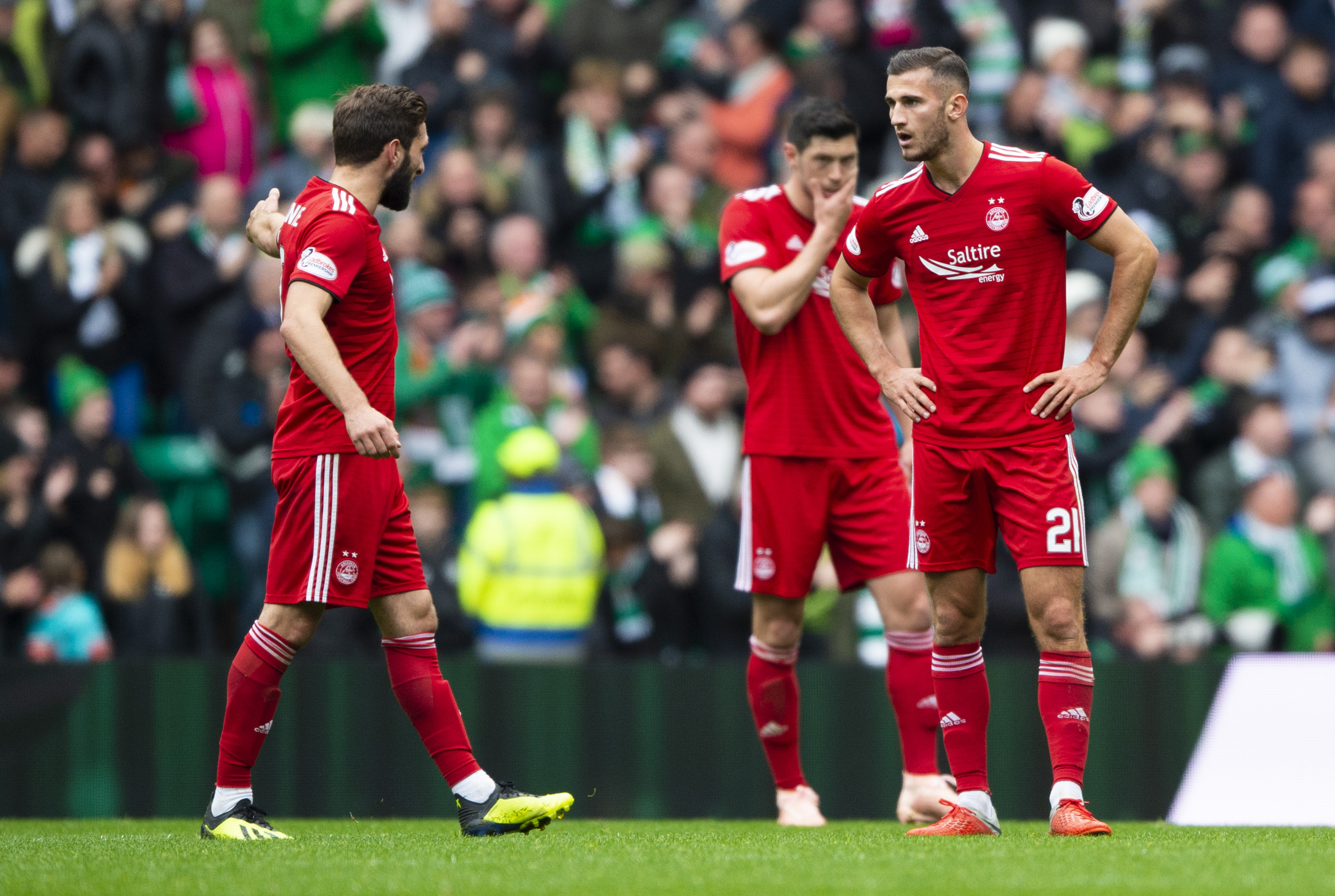 Ball has been counted upon by McInnes in pivotal matches and they do not come much more important than the two trips to Glasgow in four days, starting with Parkhead and Celtic this afternoon. The 23-year-old played in the 1-0 win over the champions at the end of last season, which guaranteed second place for the Dons for the fourth season in a row.
He added: "We really felt we were going to get a result. We stuck to our plan and individually everybody did their job. From the moment we got the goal I thought we'd go on to win. We were playing well and we were motivated to finish the season on a high and, most importantly, get that second place.
"We understand that Celtic will be our toughest opponent in the away games remaining but we have beaten them down there before and we can do it again."
With eight points separating the Dons from Rangers in second place, their grip on a potential fifth runners-up spot is loosening. However, Ball is in no mood to give up the ghost just yet.
He said: "We're not going to hold back and settle for third or fourth. We've been second in the last four years and that's always been the target. We've made it hard for ourselves at times with some poor results but getting three points on Saturday will mean we're taking a step in the right direction."