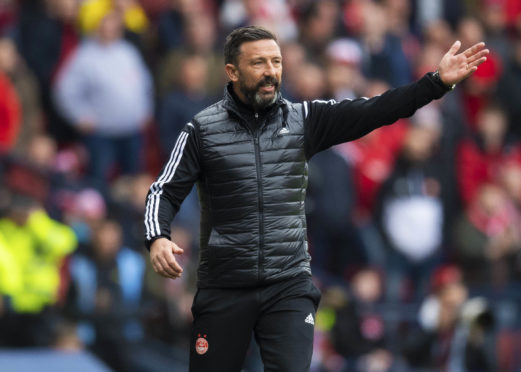 Derek McInnes believes Scotland have the talent pool at their disposal to get to a major tournament.
The Aberdeen manager is among the bookmakers' frontrunners for the job in the wake of Alex McLeish's dismissal, however he did not feel it was right to speak about the role so soon after the vacancy arose.
McLeish's exit comes after the first double-header of their European Championship qualifying campaign, which saw them lose 3-0 in Kazakhstan before beating San Marino 2-0. The Kazakhstan defeat in particular saw McLeish take a lot of heat and he ends his second reign with a record of five wins and seven defeats from 12 games.
McInnes, who made two substitute appearances as a player for the national side, would not elaborate on his chances of getting the role but feels the building blocks are in place for the next manager to come in.
He said: "I don't really want to be commenting on it. We've got our work to do here at Aberdeen to finish off the season, I don't want to court speculation on that job at the minute.
"I don't think it's a set criteria – it's the right manager at the right time. Other countries have got managers in their 70s who have put so much into their club careers, who go in the traditional way of taking the job later in life. Closer to home you've got younger ones like Gareth Southgate, Ryan Giggs, Michael O'Neill, Chris Coleman; ones who don't have so much club experience but create a club environment with the national team.
"I would like the national manager to be Scottish but it's just about the right man. It's whether that's the oldest or youngest manager operating. It doesn't matter.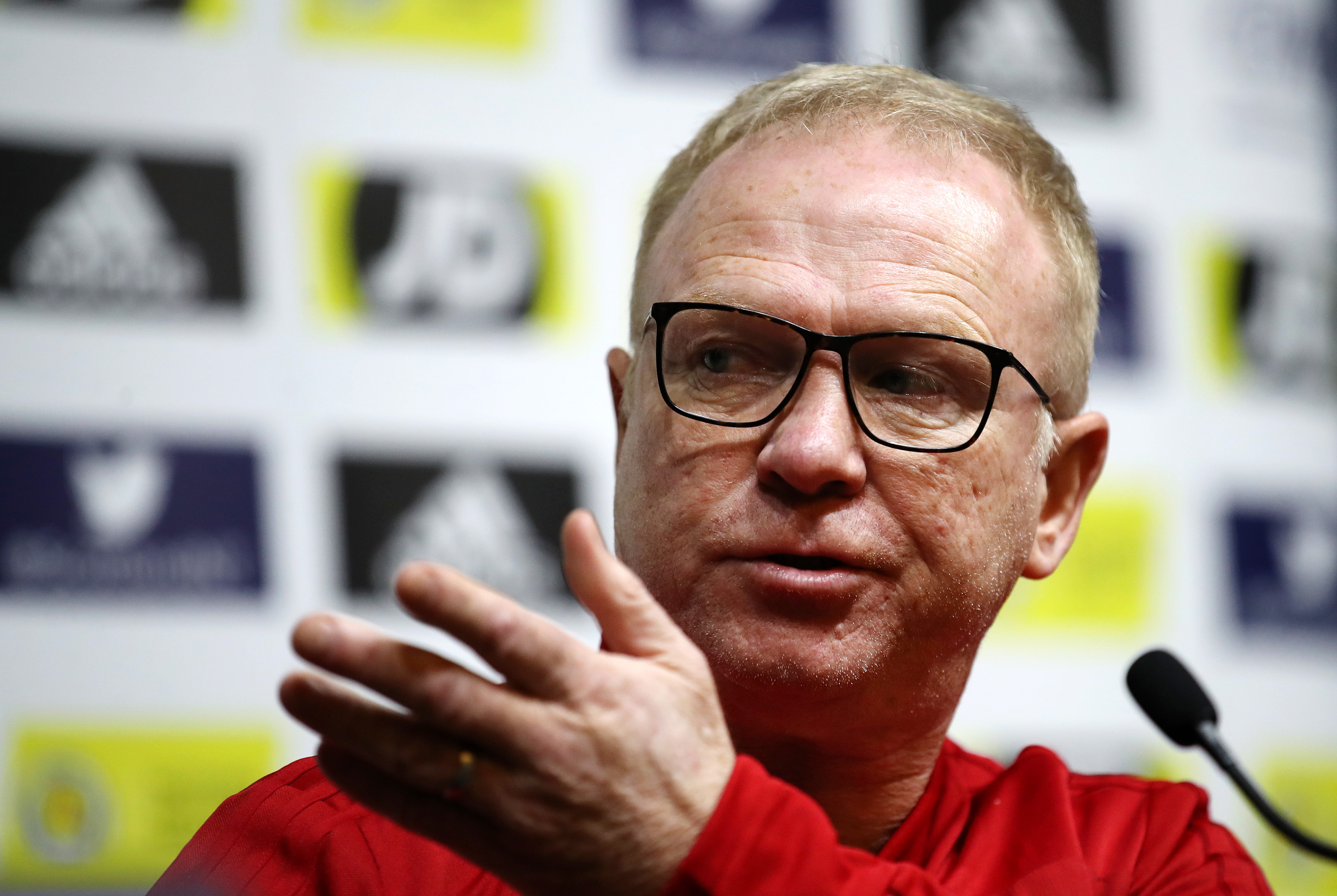 "There's a lot of jobs deemed a poisoned chalice. The reward for whoever takes Scotland to a major tournament is there. I still believe there's a squad there capable of getting the subsequent results to qualify for a tournament. There's a lot of talent in the squad and other countries have been able to find a way to do it. I'm sure we can as well."
He was unimpressed, however, with how the manner of McLeish's departure was handled, given news of his potential exit had been circulating for a number of weeks prior to yesterday's announcement.
McInnes said: "Naturally, when any manager loses his job the first thing is disappointment for him. I've known Alex personally and the one thing you have to say is, the way it's all played out, has been really unfair on him. Everybody seems to have been in the know for a while that this was maybe happening. I think the other side of it is, is that he's been a true patriot, both as a player and a manager. He's been a fierce supporter of his country in both his roles. He's put everything into it.
"I don't know the ins and outs of it so when you hear all the rumour and innuendo over the last wee while, then the news playing out isn't a total surprise but it is a disappointment."