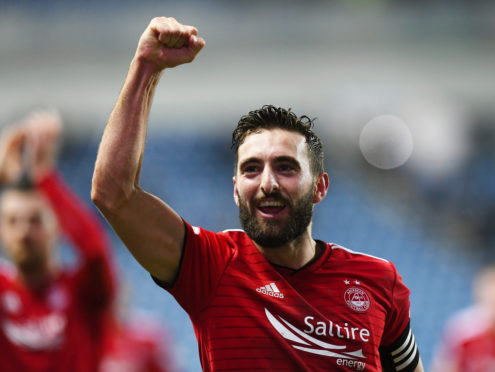 He is a Scottish Cup winner with Caley Thistle, a talismanic leader of men with Aberdeen and a Scotland international.
Yet Graeme Shinnie, idolised by both fans at both ends of the A96, started in much humbler surroundings than the precipice of the Premier League.
Derek McInnes and John Hughes, key pillars in his progression and subsequent move to Derby County, have never been short of effusive plaudits. Shinnie has been the heartbeat of their teams, through numerous memorable nights and hazy days.
But the player you see now, all ferocious energy and unbending desire, has been there from the start. He was an enthusiastic, driven kid from Kincorth Academy, who embedded himself within Dyce Boys Club and made himself a winner before his teenage years expired.
Graeme Shinnie has signed a pre-contract agreement and will join #DCFC in the summer… ✍

? https://t.co/D3EsuIEtLh pic.twitter.com/01V4E2fIQp

— Derby County (@dcfcofficial) May 7, 2019
Len Nicol, treasurer and long-serving coach at Dyce, saw Shinnie follow in the footsteps of older brother Andrew, who led the way in forging a career in professional football.
He said: "My memories of him are exactly as they are now. He was such an enthusiastic, hard-working born winner, even at an early age. That has shown throughout his career. He's a 100 per center – he gives everything to the cause.
"He's blossomed through the years. He was always keen to play and was someone who would listen and do what he was asked.
"While he had great ability, he wasn't the most skilful individual but you could tell he wanted to win every match. That was his strong point; his desire was his greatest asset. He was captain at the Boys Club and it's a role that suits him. He's a born leader."
The 2015 Scottish Cup final may have been his crowning achievement – lifting the trophy after Inverness beat Falkirk 2-1 – but it was not his first in senior football.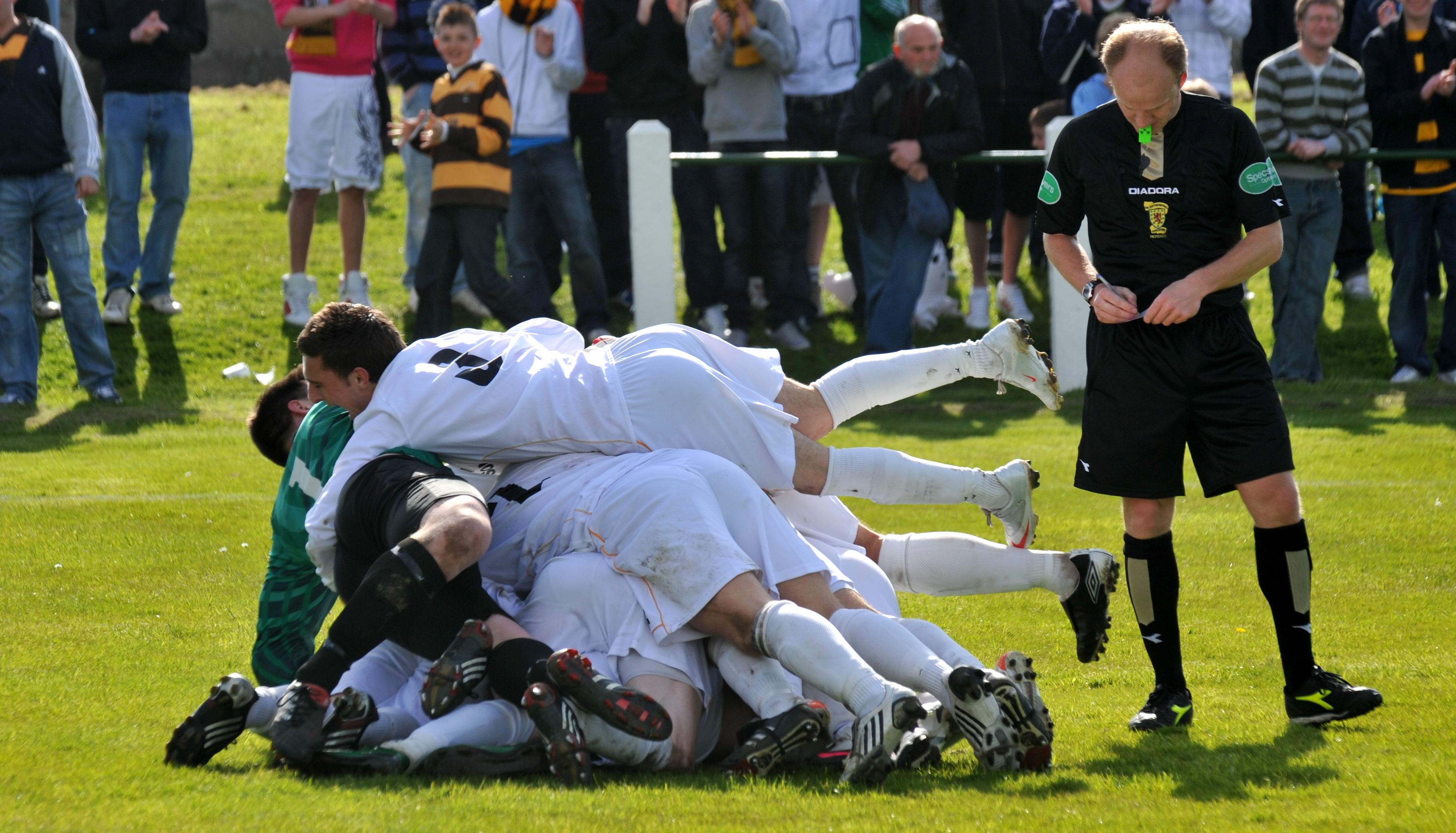 That goes to Forres Mechanics, where Shinnie went on loan in 2010 and emerged as a talent with a prodigious future. He was part of the side that won the Highland League Cup and then-assistant manager Charlie Rowley, now the club's manager, earmarked him as star potential.
Rowley said: "He stood out from minute one. We had a midweek game against Cove Rangers and got the paperwork signed in time; he was clearly the best player on the park. You could easily see why he would make a name for himself.
"We gave him the platform of playing against adults to enhance his development. He was 100 per cent a starter and was part of the back four that won the Highland League Cup and didn't concede a goal. We went on to win the North of Scotland Cup and a year later and league title in 2012 and he was the foundation of that side.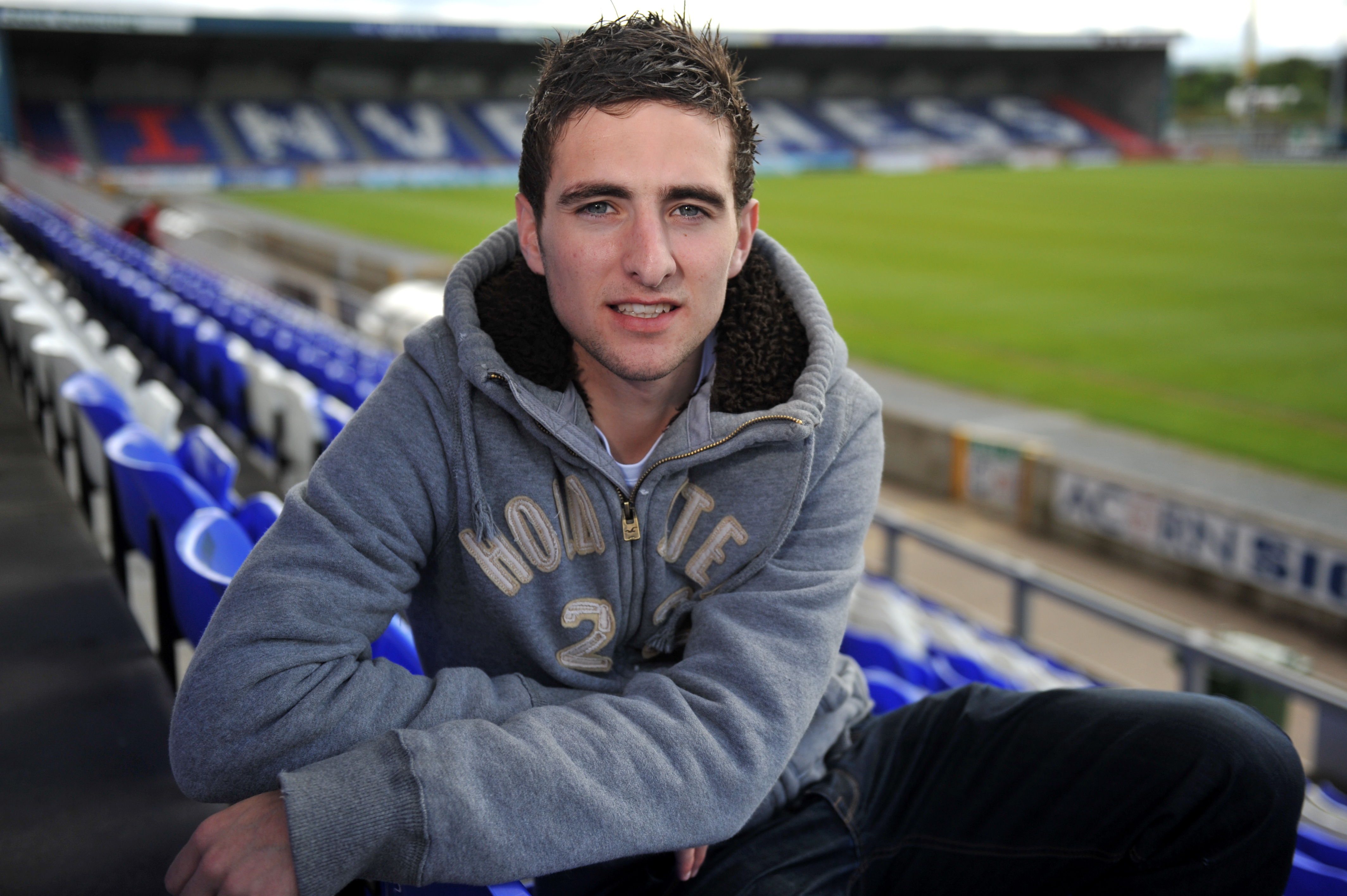 "I wouldn't have imagined midfield would be his best position. He was predominantly left-sided and had a great energy about him. It's credit to himself that he's managed to hold down as place as captain of Aberdeen in central midfield. I think he still speaks to some of the boys too. All-round, he was the complete package.
"He was in the youth teams at Inverness and on the fringes of the first-team. It was a step up for his development and when he went back, he was pretty much straight in the team."
That loan at Forres precipitated his breakthrough at Caley Thistle, upon their return to the Premiership in the 2010-11 season. However, his progress was derailed by Crohn's disease, which saw him miss seven months and threatened his career.
His youth coach at Inverness Fiona McWilliam – also a Crohn's sufferer – says it highlights Shinnie's desire that a potentially debilitating condition has not hampered his professional career.
She said: "The fact he returned and to play through it is unbelievable. I know from experience how difficult it can be; it can affect people badly and I know it did with him.
"One of his main characteristics is his energy about the park and you wouldn't think he had it. He had the operation and kicked on from there.
"He always trained like he played – he was the same beast. He's one of those infectious characters on your team that when you're down on your knees, he'll drag you through.
"He ended up at left-back but played centre-midfield at under-17 level. He had that same tenacity. When we got relegated in 2009 the under-19 squad was done away with but that worked out for Graeme and Nick Ross, as they moved up to the first-team. Terry Butcher really rated him.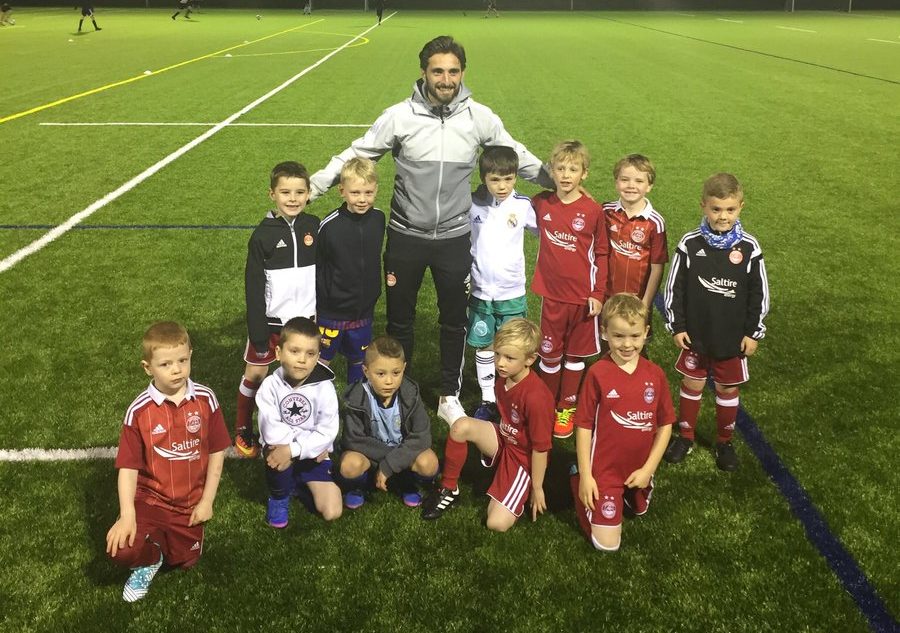 "We had a good relationship with Dyce Boys Club; we'd send a coach through to Inverurie on Wednesday, they'd come train with us on a Friday then play on a Sunday. Stuart Armstrong came from the same club. He's now a Premier League player and there's no reason why Graeme can't do the same.
"Graeme lifted the Scottish Cup with Caley Thistle. He'll never be forgotten here."
Nicol, who has seen Dyce provide platforms for the Shinnie brothers, Armstrong, Scott Booth and Ryan Fraser to have international careers, sums up the sentiment felt by those of a red persuasion.
"We have had five guys that have gone on to play for Scotland, which we're pretty proud of. They don't forget their roots and are quite happy to come back and speak to kids.
"We hold him (Shinnie) up as a role model to our kids and he has been back to the club in his time as a professional. He's done exactly what our kids would like to do. He's someone we proudly hold up and say 'you could grow up to be captain of Aberdeen'.
"Graeme is Aberdeen through and through and he's going to be a huge loss. I wouldn't like to have the job of trying to pick the player to fill his shoes."