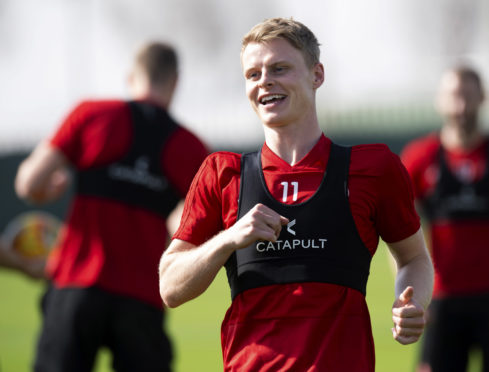 Gary Mackay-Steven is still undecided on his future as his Aberdeen contract comes to an end.
The Dons midfielder has stalled due to continual injury problems, only making his return in the final game of the season in the 2-1 win at Hibernian on Sunday.
An offer from MLS side New York City surfaced in January but since then there has been little movement around Mackay-Steven's situation.
He insists Dons manager Derek McInnes will be the first to know his answer and he plans to sit down with family this week to mull over his options.
He said: "Nothing is decided yet. I was focusing on getting back fit and pulling on the shirt again before the end of the season. Nothing else has been sorted for the summer – I'll sit down with my agent and my family and let the gaffer know.
"I've not put an awful lot of thought into it. I'll think about what offers there are but the past few months have been hard work with the physios to get fit. The injury was worse than first thought and I just wanted to play again.
"I've been happy here, had a great two years. I love working with the manager and my team-mates – it's a great place to be. I've not ruled out staying but I've not ruled out anything. I need to think about a lot of things but the possibility of staying is still there.
"The summer break is here now and the gaffer will be first to know. He's not given me a deadline – we've not spoken an awful lot but we'll definitely sit down and see what's available. Now the season has finished it has been so quick. But the manager will be first to know what happens."
The scale of the decision is not lost on the 28-year-old, who has seen his last five months hampered by firstly a concussion suffered in the Betfred League Cup final and then a calf problem, suffered in the 1-1 draw with Rangers in March.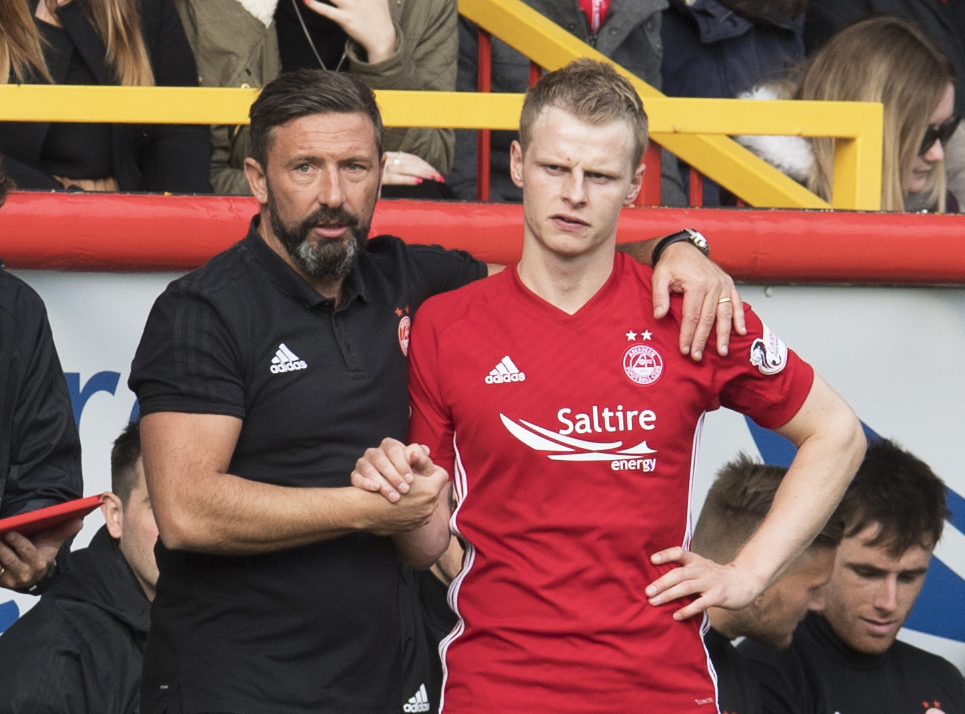 He added: "It's not going to be easy either way but you've got to look at it as being excited. The season has flown by – it's the summer break now which is crazy.
"The last few months have just been rehab and that's all that's been on my mind. I'm not nervous or upset – as of now it's disappointment at not finishing third and guaranteeing European football. A club like Aberdeen needs that.
"It's going to be a massive decision. I'm 28 and there's a lot of things I need to weigh up. I'll think about it with the right people next week. You take what's on the table and weigh up things.
"With regards to New York or anything, I've not been one to get my head swayed. It's all been rehab for me over the last few months, just to make myself available.
"There are a number of things to consider. I want to be enjoying my football and at the age I'm at, it needs to be right for me and my family.
"There's stuff I've not really put much thought to – I've just been battling back to help the team."