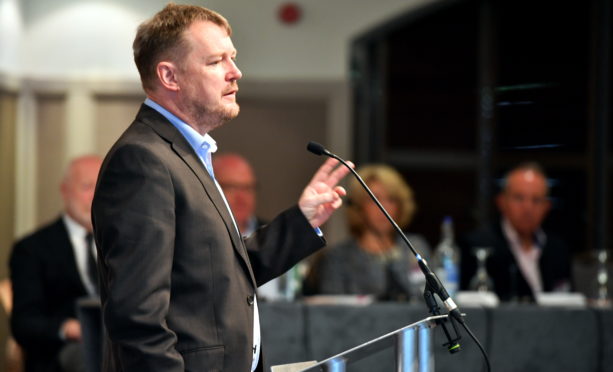 Reforming European football leaves no appetite for a closed shop.
That is the view of Aberdeen chief executive Duncan Fraser, who says supporters would not want to see continental competition monopolised by a select few clubs.
Proposals to change the Champions League from 2024 were rejected this month by the European Leagues organisation, which would have seen promotion and relegation introduced and 24 teams keeping their places for the following campaign. Only four places would have been open to the winners of Europe's 54 domestic leagues. Changes had been put forward by Uefa and the European Club Association.
A new competition – Europa League 2 – is already pencilled in for 2021 and will allow Scottish clubs greater access to the European market. However for Fraser, who is Aberdeen's representative on the EL board, the debate has to be an open one.
Fraser said: "What has become clear, which is why we're talking about 2024, is that a mass of opinions have been stated. You've got some of the biggest clubs saying one thing and the European Leagues (EL) taking a very holistic approach. Everybody needs to agree the principles of this and it needs to be about inclusivity and a meritocracy. Supporters don't want closed shops.
"We welcome the debate but there has to be clear principles. We all recognise that the English Premier League remains by far the biggest income generator and receiver in football by a long way. I don't think that will change. But we need to work with others – the SFA, the SPFL, other clubs – to agree what we want.
"When I go to these meetings we have regular discussions with clubs in countries like Norway, Sweden and Poland, to make sure we're forming a common approach to this. Uefa is for 55 member countries and the EL is representative of all countries as well. It's about access to games and competitions, and the ability to recognise if a club is doing well.
"We'll be going into a third European competition in 2021 and we're already talking about 2024 and what happens then. It's important we are aware of that debate and where we can, work with others to influence where it might go.
"Everyone got behind Ajax for a period of time. They saw a young team going forward, without selling players but with a clear strategy of challenging for major honours. In my view, people don't buy closed shops in football. We need to work together to come to a solution collectively that works for everyone."
Aberdeen have qualified for Europe for the last six seasons and under Derek McInnes, have become regular fixtures in Europa League draws once again. As well as improving the national coefficient, therefore earning more European places, Aberdeen have to look after their own vested interests on the continent.
The Dons are currently sat 192nd in Uefa's club rankings, with designs on getting into the top 100. The final spot is currently occupied by German side Mainz and improved performances in the Europa League will be required for Aberdeen to make that into a reality.
Fraser added: "We aspire to be a Uefa top 100 club. In that regard, we'd like to think we can qualify and play in European competition every year and involved in group stages more often. I think that's where Aberdeen would like to see itself and to be bringing something to the table. On top of us, there are probably another three or four clubs that would look to do that.
"We've got to use the catalyst of the new stadium and training facilities because it's still seen as quite unique (being on the same site). It's important for people to see in discussions of the future game, Aberdeen is important to that."
Duncan Fraser wants Scottish football to target more European places after the Dons secured a sixth season of continental competition.
Based on improved performances in continental competition in the 2018-19 campaign, Scotland have moved up from 26 to 20 in Uefa's coefficient ranking but cracking the top 15 will give them an extra place in the Uefa Champions League.
Croatia currently occupy 15th spot and Denmark, Switzerland, Cyprus and Serbia all sit ahead of the Scots. Coefficient points are awarded based on performances from each nation's clubs in the Champions League and the Europa League over the past five seasons, with Celtic and Rangers reaching the Europa League group stages a key part in that.
Should Scotland reach top-15 status, they would have five teams in total in Europe, with three spots in the Europa League guaranteed for those inside the top 32 of Uefa's rankings.
Only four Scottish teams will compete in Europe next season with Celtic's 2-1 victory against Hearts in Saturday's Scottish Cup final ensuring the Dons' fourth place finish in the Scottish Premiership was enough to earn them a place in next season's Europa League.
Fraser said: "We've gone from 26th provisionally to 20th in the last couple of years.
"Our next target as a nation has to be 15. That gives us an extra team in the Champions League, maybe slightly later, and three teams in the Europa League. It also gets us influence in the wider game. I recognise us all working together have a role to play in that.
"We had the League Cup starting early because clubs wanted summer football. But everyone recognised if we're going to do that, the teams involved in Europe couldn't be part of that. Last year was an example of it being hard, as we pulled Burnley out of the hat. But as our coefficient gets better, we will potentially have easier ties to come through."
Improving the coefficient could also impact at what stage Scottish clubs enter European competition. However, Scotland would have to break into the top 10 to guarantee a team in the Champions League group stages.
It could delay entry for teams in the Europa League though, which would minimise the risk for some of the longer, complicated journeys. Rangers went to Macedonia earlier this season, St Johnstone have travelled to Armenia and Lithuania in the last four years, while Aberdeen had an arduous trip to Kazakhstan before the start of the 2015-16 campaign.
Fraser added: "We never shy away from the fact when we played in Kazakhstan and Cyprus, we spent a lot of money on small craft in order to give our players the best opportunity to prepare for it. We will always do well out of Europe because when we play at Pittodrie, we get good numbers. People in Aberdeen turn out in very good numbers for European club competitions.
"I can understand why some clubs see it as a challenge but we see it the other way round; we see it as a major area where we can grow our club."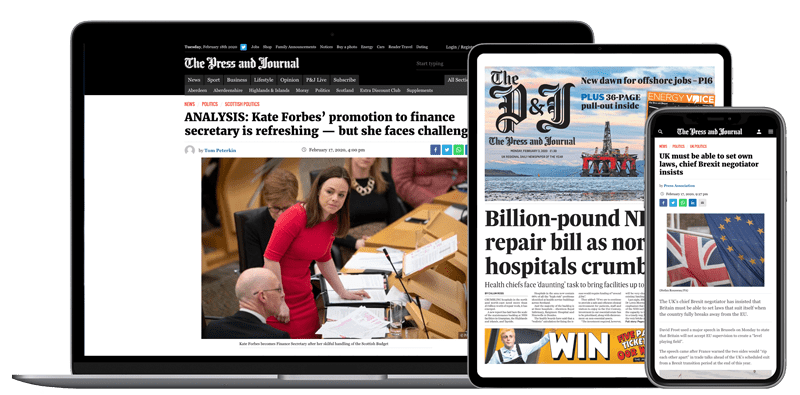 Help support quality local journalism … become a digital subscriber to The Press and Journal
For as little as £5.99 a month you can access all of our content, including Premium articles.
Subscribe