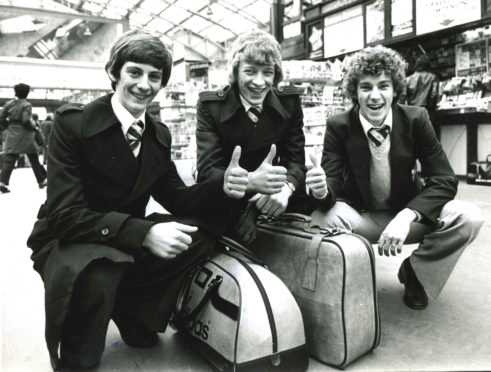 They were the two blonde bombshells that loved cheekily drawing Alex Ferguson's ire.
"Gunn! Cooper!" were the calls down Pittodrie's corridors as another chiding from the legendary manager awaited.
Best of friends on and off the park, Bryan Gunn and Neale Cooper remained close until the latter's untimely passing a year ago at the age of 54. Holidays, nights out, football achievements; memories that were all the better for each other's company.
Gunn first encountered Cooper playing in Scotland schools fixtures, with the goalkeeper hailing from Thurso in the far north and Cooper, albeit being born in India, representing Aberdeen.
Cooper took Gunn on his first holiday abroad, taking advantage of his sister Shirley working as an au-pair in Corsica. Then there was the infamous trip to Ibiza.
"We'd be on the beach and put lemon juice in our hair. It would be the same every summer. Fergie used to scream at us to get it back to its original colour. Aberdeen got beat at Easter Road one weekend and the players were summoned to the boardroom on the Sunday morning, thinking the manager was going to lose it.
"The first thing he said was 'get your hair back to its original colour by Wednesday or you're not playing'. We went down to A Cut Above on Union Street and got it back to a more sensible colour.
"We were probably best buddies in our early days. We were on the ground staff together; Neale was the blue-eyed boy so got all the cushy jobs with Teddy Scott, Sir Alex and Archie Knox. He only had two or three staff to look after, while the rest of us had our own players' boots and kits to clean. Sometimes it was the worst job, as the manager would be shouting 'where's Cooper?' if something wasn't right.
"A lot of us made our debuts at 17 and 18, which was a big thing at the time. There was the takeover of Celtic and Rangers as the top team in Scotland, qualifying for Europe and the biggest highlight of all was Gothenburg."
Their greatest moment together ultimately came 1,500 miles away in the west of Sweden, when Real Madrid were vanquished and legends born upon the Ullevi Stadium turf. On the touchlines you had Ferguson, who was forging his footballing legacy, and Alfredo di Stefano, a man whose heritage in the game had already been cemented.
Eric Black and Juanito traded first-half goals, but it is John Hewitt, whose contribution off the bench was one of childhood fantasy, who scored the goal deep into extra-time that anchored those four digits irrefutably into Aberdeen's history.
A WhatsApp group for the 1983 team was formed last year, swapping stories and pictures of that night and their own personal developments since then. Less than a month after a 35th anniversary reunion at Pittodrie, the team were meeting up again in altogether more heartbreaking circumstances.
"We'd set up the group building up to May 11 last year. We had a great night at the club, all together on stage and of course, Neale was the joker in the pack. Part of his repertoire was his impressions of Alex Ferguson, as he was then, and Archie Knox. We hadn't had a reunion for so long and to get back together for the funeral less than a month later was heartbreaking.
"We all shared our own pictures and memories of Neale in the group and John Hewitt shared them with his mum and the family. Some of the things they didn't even know Neale had done. I think they took some comfort from that.
"The wake was at the Marcliffe Hotel and it was my first chance to say hello to Anne (Cooper's mother), who I'd gotten to know. I used to come over to their house to get ready before going out on a Saturday night. It was a happy sending off and we all keep in touch. But unfortunately, one is missing."
The Gothenburg WhatsApp group remains active. But without Cooper's witticisms and jokes, the room feels oddly silent.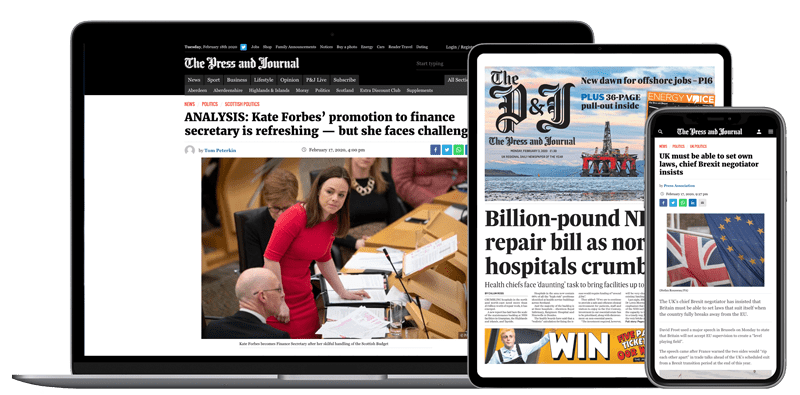 Help support quality local journalism … become a digital subscriber to The Press and Journal
For as little as £5.99 a month you can access all of our content, including Premium articles.
Subscribe