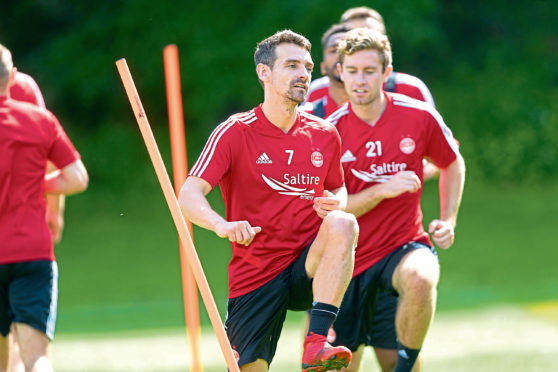 Craig Bryson served his footballing apprenticeship in Scotland, but eight years later the Aberdeen midfielder believes he is returning to a more competitive Scottish Premiership.
Aberdeen will be a homecoming of sorts for the former Kilmarnock and Clyde midfielder – but it seems much has changed for the 32 year-old.
He said: "From what I watch on the TV it looks harder. Without doing anybody a disservice, I think maybe the worse teams have got better than they were when I was here.
"When I was at Kilmarnock, to finish in the top six was a good season but a few times we were in the relegation battle and I remember just staying up on the last day.
"I think now coming to Aberdeen, they expect to be up there at the top of the league and expect to be in semi-finals and finals and that's a pressure you need to deal with.
"I was always watching Scottish football when it was on telly. I used to get quite frustrated as people down south looked down on Scottish football.
"I don't know what it is, I think it's a better league than it's made out to be. I don't know if it's because some games are on Astroturf.
"Sometimes the stadiums aren't full and I don't know if some people just have a perception of it not being a great league.
"Look at some of the players who have played in the SPL and done well and they have gone down south and are doing really well. It used to annoy me."
Bryson could have stayed in England. He was offered a new deal by the Derby County and signing it would have been easy, considering how highly regarded he is at Pride Park.
However, for Bryson it was time to come home and Derby's loss is most certainly Aberdeen's gain as far as his new manager Derek McInnes is concerned.
Bryson said: "There comes a time in your life and football career that you want to effectively come home and be around your family. My wife gave birth six weeks ago to our first kid so that played a massive part.
"She wanted to come home as well so it kind of just grew from there.
"I'd been down at Derby for eight years and loved it down there. To be honest, if I hadn't been staying at Derby I wouldn't have liked playing against them. That was in my thinking as well.
"I was always going to come back, 100%. I said to my wife and family that I was always going back to Scotland.
"I'm not one that really fancies going abroad or the MLS or that. It was just deciding when to come back. People can maybe say I'm a year or two early but that's up to them to say what they want."
The new arrival has not been able to join his new team-mates for full pre-season training as he recovers from an ankle ligament injury but he is eager to get going.
He said: "It's been good. Everybody up at Aberdeen's been very welcoming and made me feel part of the club straight away.
"The only frustrating part is that I've been injured so I can't get integrated into the squad so you're spending most of your time with the physios.
"I spoke to the manager here a good few times. I really liked what he had to say and I like the position that he wants me to play in the team and how he wants to play.
"When you look at the table over the last few years, Aberdeen have always been right up at the top and playing in semi-finals and finals. That's something I want to be a part of."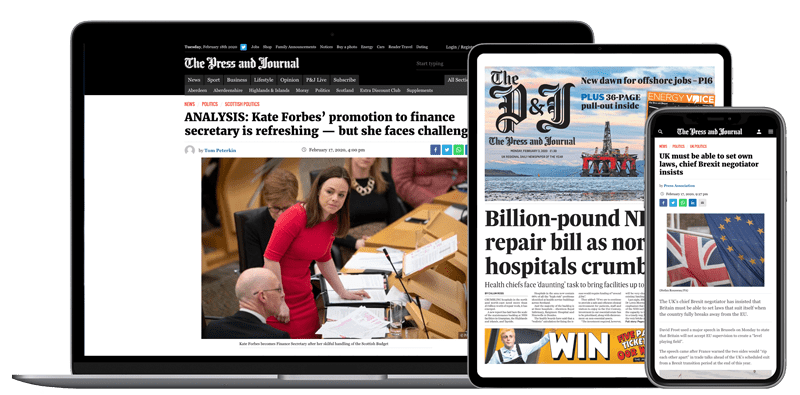 Help support quality local journalism … become a digital subscriber to The Press and Journal
For as little as £5.99 a month you can access all of our content, including Premium articles.
Subscribe