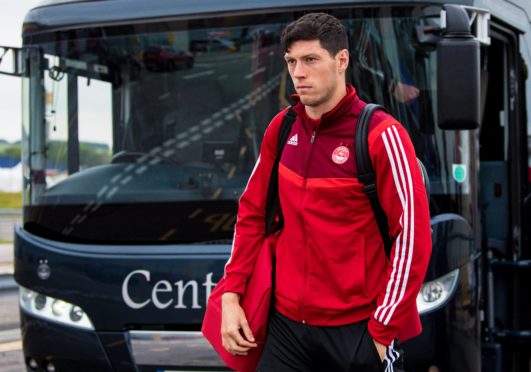 Welcome to the North.
The words are the last ones Aberdeen players will see when they run out on to the pitch in Rovaniemi tonight and they are a fitting welcome for defender Scott McKenna and his team-mates.
After all, this is the most northerly trip Aberdeen have made to play a game of football.
It's a historic occasion for the Dons players tonight but for 22-year-old McKenna the Europa League first qualifying round second leg is all about concentration.
It was a lapse which resulted in Aberdeen conceding a goal with the last kick of the ball a week ago at Pittodrie to leave the tie delicately balanced in the Dons' favour by virtue of their 2-1 win and McKenna does not want a repeat.
He said: "The away goal has definitely put more pressure on us. It was a good performance but their number 10 put the ball through and they punished us for it. It was a lapse in concentration from us but they took their chance. Had we taken ours the tie would be more comfortable.
"They only need one goal and we'll be out but hopefully that's not the case and we can score over here and go through. Last week was the first time the boys had all played together in a competitive game so hopefully we'll be better for that in this game."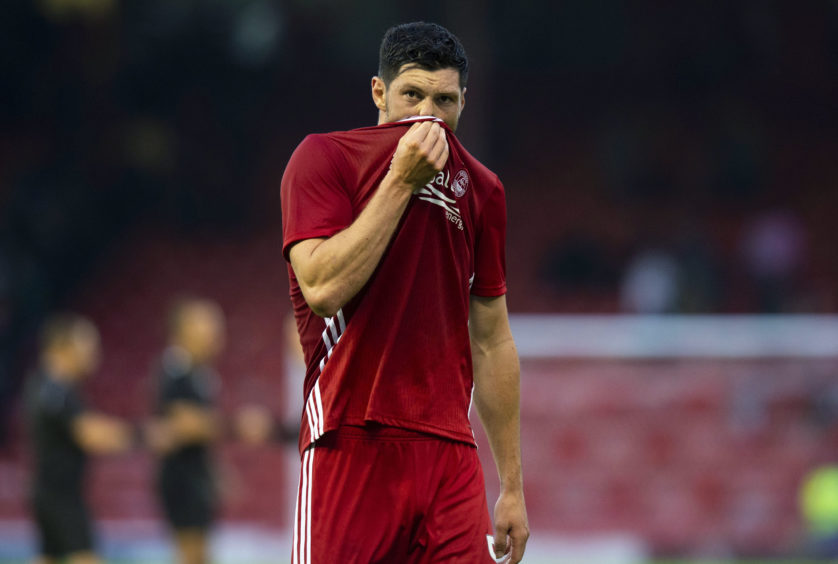 The trip to the Arctic Circle brings a myriad of challenges for the Aberdeen players. The pitch is one, RoPS Rovaniemi are sharper due to being midway through their season while the 24 hours of daylight are another factor to contend with but McKenna is confident his team will overcome them all.
He said: "We knew it was Astroturf. It's the closest to Stenhousemuir's that I can compare it to. We play on astro regularly at home so there are no excuses about the surface.
"This is the first time I've been properly involved outside Britain which is exciting for me so hopefully we can finish the job. I've been away with Scotland a few times but even with Aberdeen I've been away if not involved so I know what to expect."
As for the lack of darkness McKenna said: "I can definitely sleep anywhere, it's not going to affect me."
For McKenna, Rovaniemi is a city which shares similarities with himself.
The capital of Lapland in Northern Finland, has been rebuilt after being almost totally destroyed during the Second World War.
A year ago, the Dons were fending off a £6 million bid from Aston Villa for McKenna's services and it seemed his future was limitless.
But McKenna believes he too needs to restore his reputation this season after the last campaign which he believes did not scale the heights of his breakthrough season in 2017-18.
It's a frank self-assessment from a player who has become an established Scottish international and a regular for his club following a meteoric rise in less than two years but it is clear McKenna feels he has a point to prove.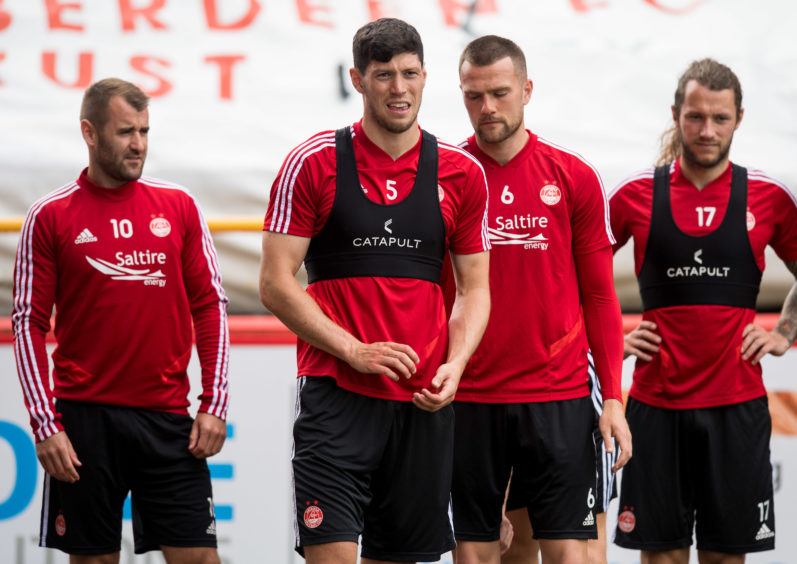 He said: "I don't feel I had the best season overall compared to the season before but I played in a cup final, captained the team in a semi-final and have eight caps for my country. Injuries and suspensions meant I never played nine or 10 games at the top of my game but hopefully with some time off and now back at it I can produce consistent performances.
"There was a level of expectation where people think you will be man of the match every week because these offers have been coming in and I didn't do that but it's a new season and I'm ready for it."
One way in which McKenna could lay claim to having progressed, both personally and as a member of his team, would be in helping Aberdeen secure a place in the group stages of this competition.
It remains a long way away from the starting blocks of round one but McKenna said: "The furthest we have got is to the third round and getting through four rounds would be a massive task but it is something we want to achieve for the city and ourselves."