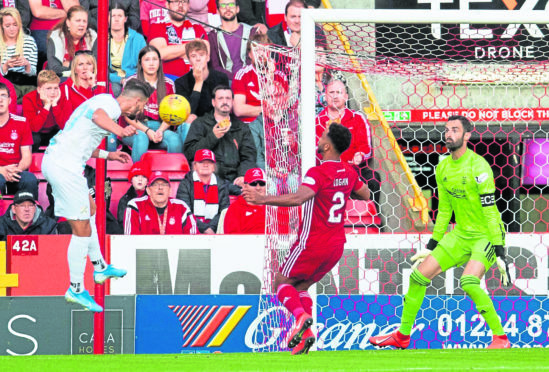 The seagulls were circling but it may as well have been vultures.
Ten minutes into the second half and the Merkland Road End resembled an Alfred Hitchcock movie. The fare on the pitch was little better.
Teased with the hope of a famous Aberdeen European night, with the memories of such occasions ingrained in the brickwork at the old stadium, the home side fell flat on their face in a 2-0 defeat that hardly had Rijeka breaking sweat.
The gamble, ruse, misdirection – call it what you like – of Sam Cosgrove's selection proved misguided. Cosgrove charged about with minimal restraint and a similar amount of finesse; the desire to single-handedly right a lost cause drawing him close to implosion.
Funso Ojo's Dons career will be brief if he has any more reckless evenings like this. Arguments can be made about him being booked twice for his first two fouls.
But a goal down and already facing a monumental task, the last thing Aberdeen needed was his kamikaze mission.
Dean Campbell, nearly 10 years Ojo's junior, displayed more discipline in 10 minutes than the Belgian has done in his six-game Dons career.
It all added up to the dampest of squibs. A more technically adept, smarter outfit putting paid to Aberdeen's European hopes in the third qualifying round again.
The group stages may remain a goal for this side but at present, it is not a realistic one.
Expectations were low, optimism was briefly-held. The importance of the first goal, spoken of repeatedly in the game's build-up, provided the home support with something, however miniscule, to cling on to.
Early set-pieces coaxed a ripple of noise out of Pittodrie but it all too quickly dissipated once the poor delivery came.
An Aberdeen corner was cleared to Maxwell Acosty, afforded huge swathes of green to run into down the right, and he could have scarcely believed his good fortune.
Zoran Kvrzic sensed an opportunity and darted beyond him, outflanking a retreating Aberdeen defence. His ball in was read by Stjepan Loncar, sweeping in at the near post and taking Aberdeen's flickering hopes with it.
The fizzing, fiery atmosphere McInnes wanted had been replaced by one of frustration and fury. A stray ball from Ojo, drifting under the foot of Shay Logan, brought anger. Positivity had gone into hiding.
Ojo's cameo, as it turned out to be, was one of infamy. Two clumsy fouls, one on Acosty and another on Luka Capan, saw him sent off.
Joe Lewis was booked for his protests. The best laid plans of McInnes and his men had unravelled in 20 calamitous minutes.
Referee Harald Lechner was the pantomime villain for his wild inconsistency in what constituted a booking, but the heads of those in red had gone.
The counter-attack was now the proverbial kid-in-a-sweetshop scenario for Rijeka, who waltzed through the Dons again before the break.
Acosty and Kvrzic again teamed up, with the skipper hanging a cross to the back post that left Lewis and Logan in no-man's land. Antonio Colak was the man to profit, heading downward and through Lewis' legs.
Rijeka's task now was simple. They were happy for Aberdeen to pass from side-to-side, bereft of ideas to hurt the Croatians beyond going long towards Cosgrove.
White shirts could stay compact and composed, safe in the knowledge that the gaping holes in the Aberdeen team would be there to exploit once the stray pass inevitably came.
The second half resembled an open-doors training session, with little exertion required on Rijeka's part to preserve what they had.
More attention was on the seagulls swarming around Lewis' goal and dive-bombing the unfortunate occupants of the family enclosure. Preservation was the name of the game, on and off the park.
Sunday suddenly comes screaming into focus. What would have been a draw the Dons fancied when the numbers came out suddenly becomes one fraught with further danger. An evening like this will inevitably leave a hangover and Dundee will sense a huge opportunity.
Europe is done for another year, Aberdeen's wings severely clipped.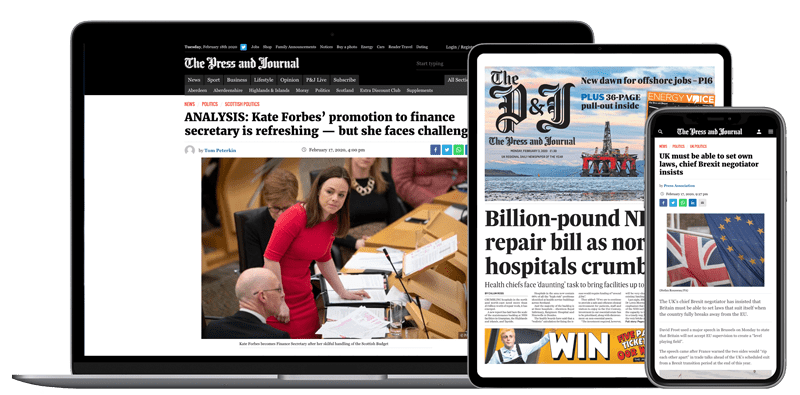 Help support quality local journalism … become a digital subscriber to The Press and Journal
For as little as £5.99 a month you can access all of our content, including Premium articles.
Subscribe