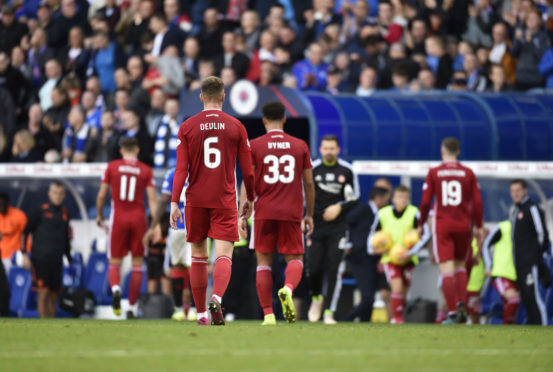 Aberdeen's trip to Ibrox on Saturday was where fantasy met reality for Dons fans.
There is a lot of anger among the Aberdeen support at the moment and most of it is being focused in the direction of manager Derek McInnes.
You can understand the frustration. It was the club's worst defeat of McInnes's tenure after all and comes with the jury firmly out among the support on the new-look team, one which had to be rebuilt after a fourth-place finish last season.
Patience is a quality which seems to be in short supply at the moment as a familiar theme is developing whenever the Dons lose a game.
Journalists are asked on social media when they are going to ask the difficult questions, as if we're somehow letting the manager escape scrutiny while others state with certainty something has gone wrong at the club.
My personal favourite is seeing the manager accused by the keyboard warriors of having lost the dressing room. I'm still not sure what that actually means but the underlying suggestion is the players no longer want to play for him.
If that's the case then why did Mikey Devlin come out after the game and immediately shield his manager from the criticism which he knew was about to come his way?
Devlin, right, had more than one opportunity to share the blame far and wide but he refused them all. If a blame game is to be played then McInnes should shoulder some of it, but certainly not all of it.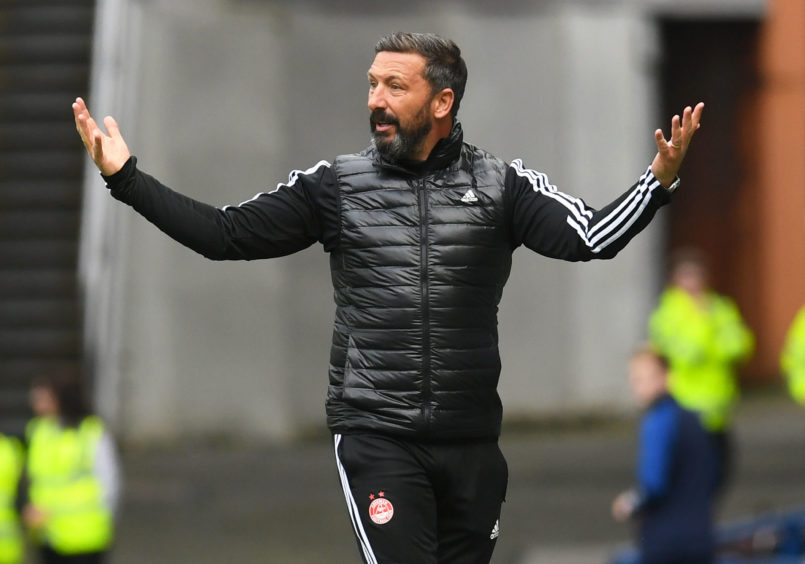 He called his side's display young. Perhaps a better word to use was naive. But the real thorny issue came when he repeated his belief the Dons, as much as they have the desire to be better, are up against it at the moment in competing against Celtic and Rangers.
His assertion Neil Lennon and Steven Gerrard are being backed by their clubs financially and identifying good players is spot-on but it's also where the biggest problem of all is staring fans of every other club in Scotland in the face, whether they want to admit it or not. Normal service has been resumed.
Celtic's accounts were released last week and the focus was on the drop in revenue due to their failure to qualify for the Champions League, but the real focus should be on the pre-tax profit of £11.3 million and the £38.9m in the bank, which does not include the proceeds of Kieran Tierney's £25m move to Arsenal.
Rangers are spending big trying to close the gap and it is a gamble which they are prepared to take. Aberdeen will not. They've tried that before and it ended badly, with debts totalling eight figures.
Plus, there is a new stadium to be paid for. A longer-term view is being taken. McInnes has the best budget of any manager in Aberdeen's history but compared to what is on offer at Celtic Park and Ibrox, he remains a featherweight up against the heavyweights – just as they are against Europe's elite.
Sure, he can land some blows from time to time but over the distance the bigger, stronger opponent usually wins.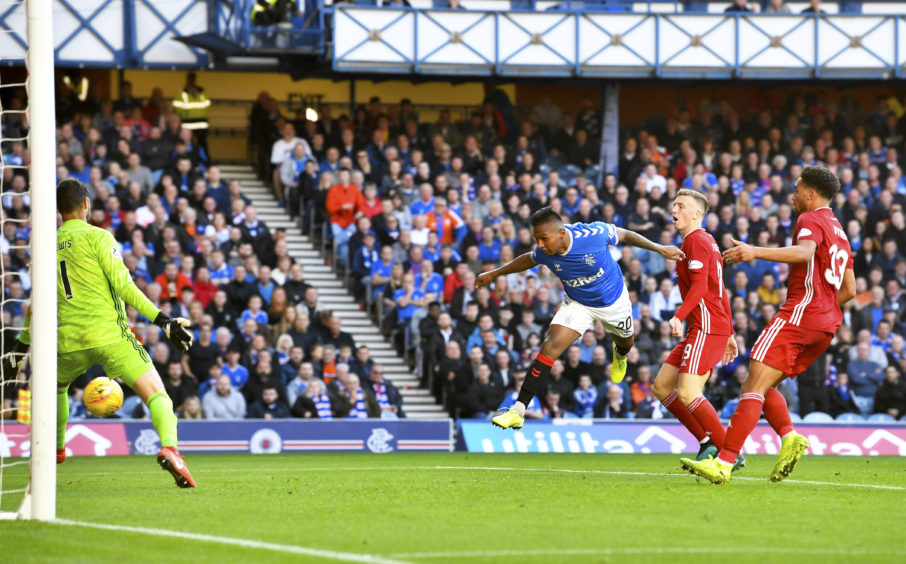 That's where reality bit hard on Saturday as the fanciful notion of an understrength squad beating Rangers was ruthlessly shredded by an impressive Gers outfit at Ibrox.
It's a tough task at the best of times but without key players it quickly became apparent Saturday was Aberdeen's mission impossible. Despite all that McInnes will not throw in the towel and give up.
He can, quite rightly, point to the players who are injured and the tough schedule of three away games in a week. They are legitimate points but they also don't excuse the poor performance in Glasgow on Saturday.
This is the start of a rebuilding phase at Aberdeen but the only crisis at Pittodrie right now is an injury one.
Fans have every right to be bristling with anger after Saturday but they also have to recognise the current situation. That is why talk of the manager's time being up is woefully premature.