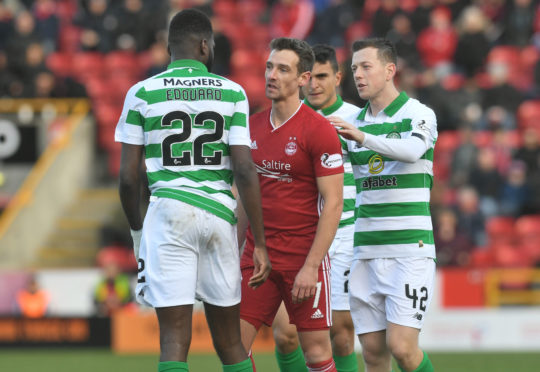 Aberdeen midfielder Craig Bryson has hit back at criticism the Dons lay down to Celtic on Sunday.
The Dons were punished for a poor performance at Pittodrie as a clinical and classy Celtic tore them apart
Bryson, who came off the bench at half-time in the 4-0 defeat when his side had already conceded all four goals, knows the performance was nowhere near good enough.
But he rejects the notion, as expressed by BBC pundit Steven Thompson, that his side simply let the Hoops win.
The former Derby County midfielder knows the Dons players must accept the criticism which has come their way following a dire display against Neil Lennon's side – but he rejects Thompson's assessment wholeheartedly.
He said: "What footballer is ever going to lie down? Nobody is ever going to go into a game wanting to get beat. What does it even mean? Lying down, what is that? Is that wanting to get beat?
"We worked all week on a game plan and a way we felt would help us get something from the game. So I don't see how someone can say we went into the game and lay down.
"Sometimes you don't play well and you don't win the tackles or headers, but it's not for a lack of trying. Sometimes a team is just better than you on the day.
"Our downfall was that we didn't turn up, we certainly didn't go into the game to lie down.
"The manager would never send us on to the pitch saying 'just let Celtic win'.
"What happened was we were rubbish and they were far better than us on the day. You have to accept criticism, though. There will be times in this game where you get praised and if you accept that then you have to take it when it comes the other way.
"Anyone who watched the game will have seen we were nowhere near good enough.
"We were miles off it, we made it far too easy for Celtic. We didn't get in their faces and we didn't make enough tackles.
"When you come up against a team who on paper are better than you then you have to make it ugly. You have to win your individual battles and on Sunday we didn't do that, I don't think we won one of them."
It is clear as far as Bryson is concerned anyway that professional pride has been wounded following Sunday's disastrous first half against Neil Lennon's side but the 32-year-old is not prepared to wallow in self pity as he prepares for action in tonight's Premiership encounter at Hamilton.
Bryson said: "Obviously everyone has been down after Sunday's game but there is no point feeling sorry for yourself. What's done is done and you just have to learn from it, move on and focus on the next game.
"We are glad we have the Hamilton game so quickly because it gives us a chance to put wrongs right.
"We have to stand up and be counted now. Hamilton will get in our faces and make it a fight, so are we going to let them bully us?
"No, we have to stand up and be men."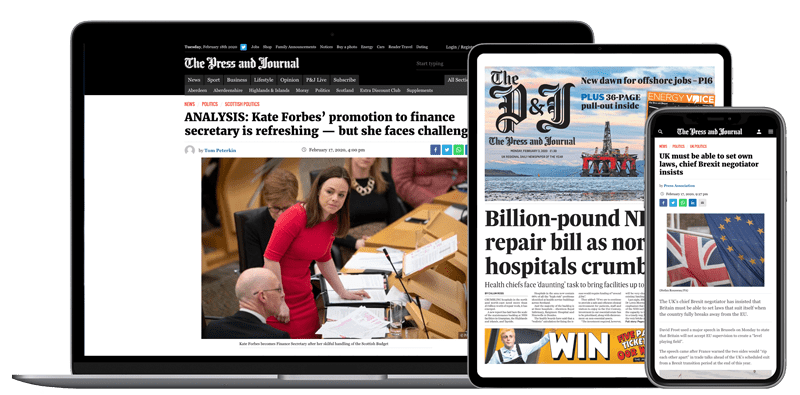 Help support quality local journalism … become a digital subscriber to The Press and Journal
For as little as £5.99 a month you can access all of our content, including Premium articles.
Subscribe