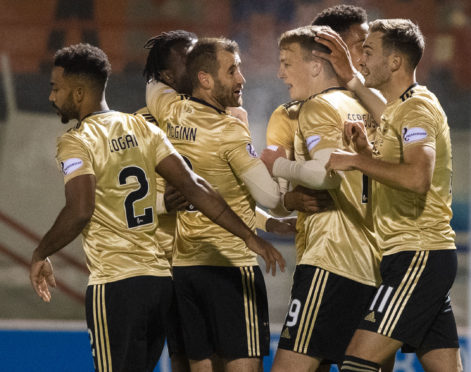 Lewis Ferguson does not want to lose the aggressive side of his game – even if it means seeing red.
The Aberdeen midfielder returned to the starting line-up on Wednesday night after a two-game ban, scoring the winner against his former club Hamilton Accies.
His dismissal against Hibernian was only the second red of his career, having also been sent off in the Scottish Cup semi-final against Celtic, but was booked 14 times last season.
However, the 20-year-old has become a vital part of Derek McInnes' plans and contributed a number of crucial goals, including the spectacular equaliser on his debut against Burnley and the winner in the Betfred Cup semi-final against Rangers.
McInnes and the coaching staff do not want him to lose his combative streak and Ferguson feels it is something he needs to compete.
Ferguson said: "In that area of the pitch and with the amount of tackles you have to put in, I am going to mistime a few; that's just football. But I've spoken to the gaffer and the coaching staff about it and they don't want to take that side of my game away. They want me to get into people's faces.
"However, what comes with that is, if you make the tiniest mistake, you can end up seeing red. I've always been like that – even when I was younger and playing at Hamilton, I was pretty aggressive. I've always had that in me and I think you need that in that area of the pitch because it can be tough at times, especially in this league.
"When you're coming up against good players, you need to be combative and stop them from playing and I've always tried to do that. This isn't something that's just happened with me.
"There are fine margins in football – I slightly mistimed a tackle and I was out for three weeks. Watching isn't great and, even at training, when the shape work is being done you're not involved.
"You just have to keep digging away, though, because these things are going to happen. I kept working hard so that I could try to get back into the team as soon as I was eligible."
With the absence of a number of midfield options for McInnes, including new signings Craig Bryson and Funso Ojo, Ferguson has become the most senior option in the centre of midfield. Teenager Dean Campbell has also featured regularly, despite being just 18.
Despite Bryson's injury struggles – he was taken off as a precaution in midweek with an ankle complaint – Ferguson feels he has benefitted from his experience.
He added: "I wouldn't say I put more pressure on myself but I have the likes of Craig Bryson around me, who's played at a high level for years and he has all the experience in the world so I'm just trying to pick up wee habits from him; the way he eats, the way he trains, the way he plays, everything.
"He's had a magnificent career so I'll try and soak up as much information from him and the other older lads as I can so that I can then do my bit to help the younger boys who are coming through."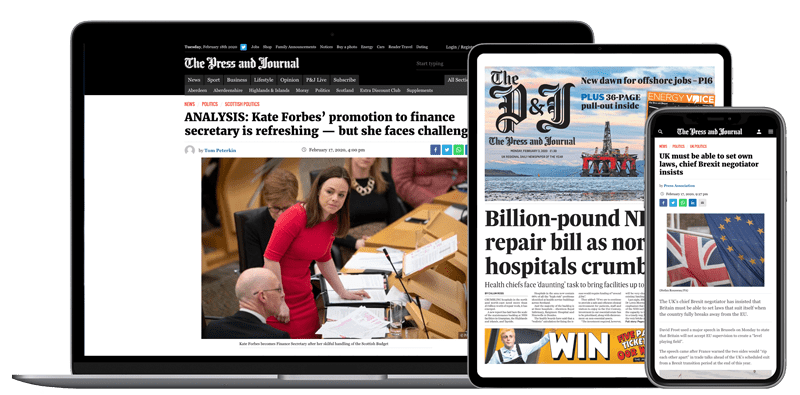 Help support quality local journalism … become a digital subscriber to The Press and Journal
For as little as £5.99 a month you can access all of our content, including Premium articles.
Subscribe