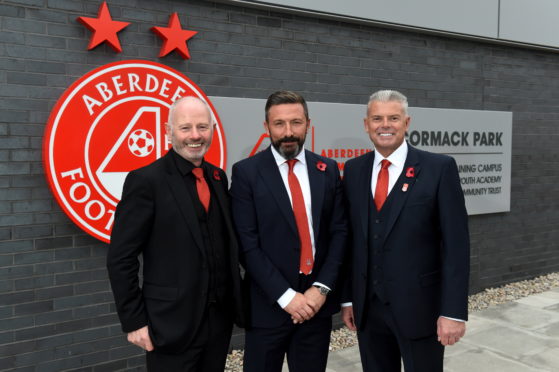 Aberdeen chairman Stewart Milne insists his support of Derek McInnes is unwavering and has backed his manager to deliver a top-three finish this season.
The Dons have endured a tough start to the season, suffering heavy defeats to Celtic and Rangers, but Milne is in no doubt about his manager's ability to deliver success at Pittodrie.
Sir Alex Ferguson officially opened the club's new training ground Cormack Park at Kingsford yesterday and Milne had no hesitation in throwing his support behind his manager.
He said: "The world we operate in, this is what happens and Derek recognises that. What I would say to the fans is to look at the progress we have made over the last six and a half years.
"Look at the success Derek has delivered, the club has never experienced that level of success since Fergie left. The reality of it is that all the facts and stats are there.
"Alongside that, every club every season goes through a difficult spell and that's when everyone needs to rally together.
"We haven't had the best start to the season but I know Derek's capabilities and I believe in him.
"We just have to work through it and I am convinced that, come the end of the season, we will be up there qualifying for Europe and fighting for the top three places."
The near £13 million Cormack Park is officially open for business and Milne expects the purpose-built facility to give his manager the tools he needs to deliver greater success for the club.
He said: "You make an investment for a purpose and want to see payback from it. We very much recognise what Derek has delivered to the club over the last six years.
"The facilities they have been working with has been pretty poor so this gives us the platform to kick on from here.
"Nobody expects miracles overnight but this will be fantastic for attracting players to the club. I always believe that people give more if they are in the right environment.
"And also for the youth side of it, we have to have high expectations of that over the next five years or so."
Milne knows the Dons, even with their new training ground, cannot compete financially with the Old Firm but he believes the new development can still take the club to new heights.
He said:  "We will never compete with Celtic and Rangers financially but we can compete with them in breeding players, and perhaps even be better than them at it.
"Some of them need to be targets for us in the future, so we can do deals for really good players who are doing well at 15 or 16.
"There will be big changes in the European game in the next decade, nobody knows what it's going to shape up like, but we hope it will create opportunities for clubs like ourselves."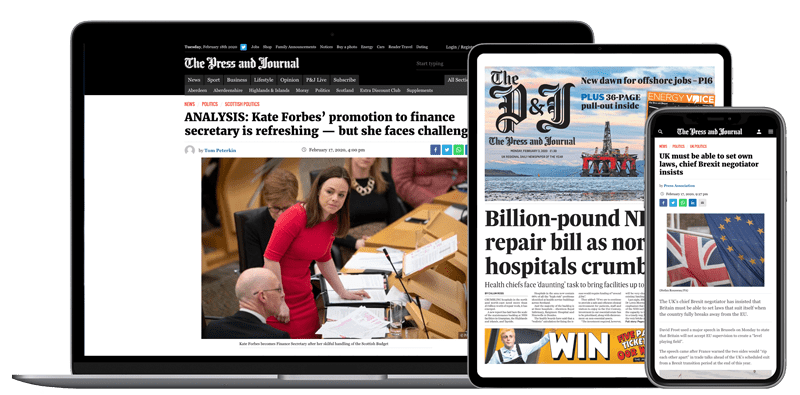 Help support quality local journalism … become a digital subscriber to The Press and Journal
For as little as £5.99 a month you can access all of our content, including Premium articles.
Subscribe